WASHINGTON: As Pakistan celebrates 70 years of independence and its relations with the United States, one man is silently trying to change the battered image of the country in the world's most important capital. Running a small restaurant just within a kilometre from the White House, he is called a "Messiah", an "angel" and a "hero" in Washington and top media outlets like the Washington Post describe him as a model immigrant and a success story. But his heart beats with Pakistan.
"I want to change the image of my country and my religion and show the world that we are a caring and loving nation," he says. There are hundreds of restaurants in Washington serving food from all continents of the world, but Mannan's "Sakina Halal Grill" is loved by Americans like none. His chicken Karahi, Butter chicken and Biryani are popular but most famous is his generosity.
At Sakina, everyone can eat literally! Because the food is free for poor, hungry and homeless, and the waiters serve them in the dining room as if they're full paying customers. While coming to the United States with just $3 in his pocket, 25-year-old Kazi Mannan never thought he will make headlines one day in US media and dine with senators, congressmen, celebrities judges and even former Presidential candidate Hillary Clinton.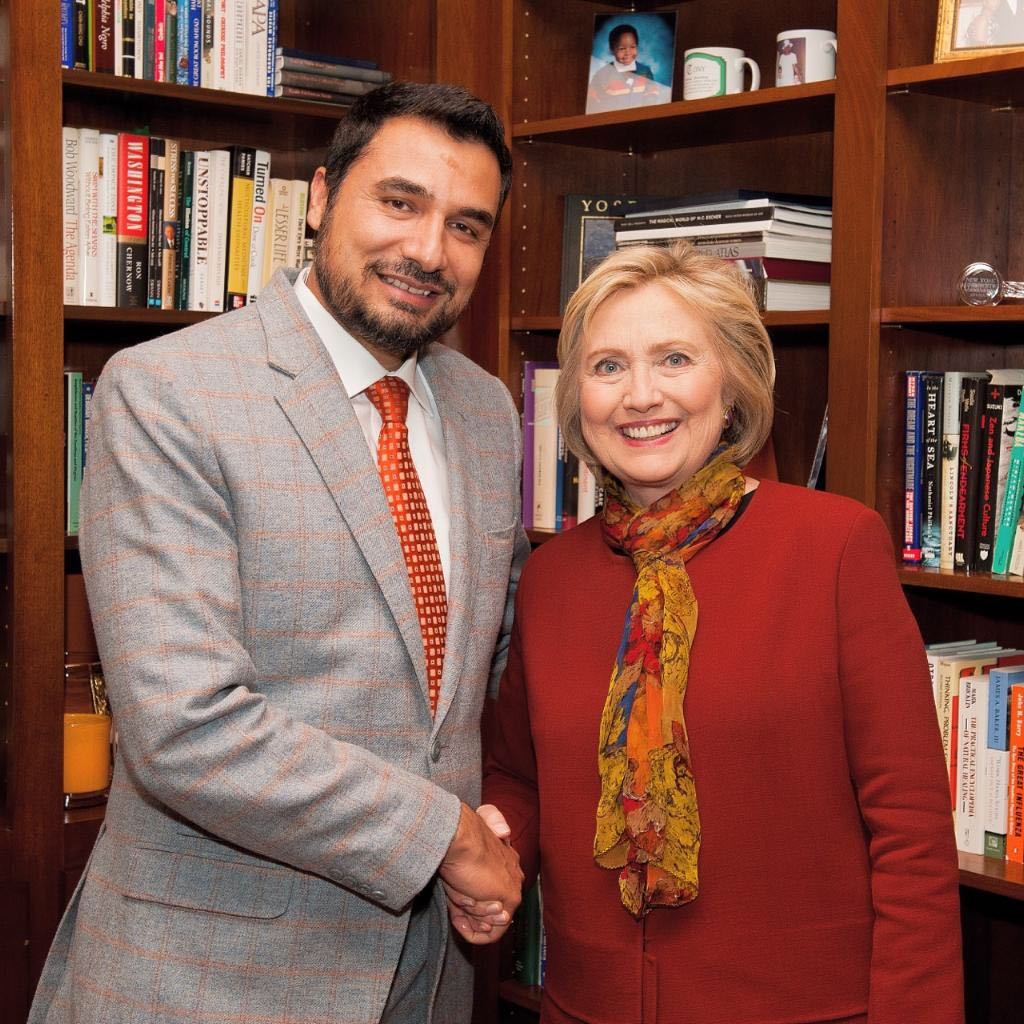 "It's a tribute to all the mothers around the world," Mannan, who lost his mother Sakina, 26 years ago, says of the name of his business. "When I was young my mother told me no matter how poor you are just remember to share with others and God will make sure you are out of trouble," Kazi said while describing his principle.
A normal buffet lunch cost $14 (about Rs1,500) at Sakina, but Mannan serves over 6,000 homeless on average annually since 2013. "There is no restriction on number of people who want to eat here. Anyone can just walk-in and eat any time as long as the restaurants is open".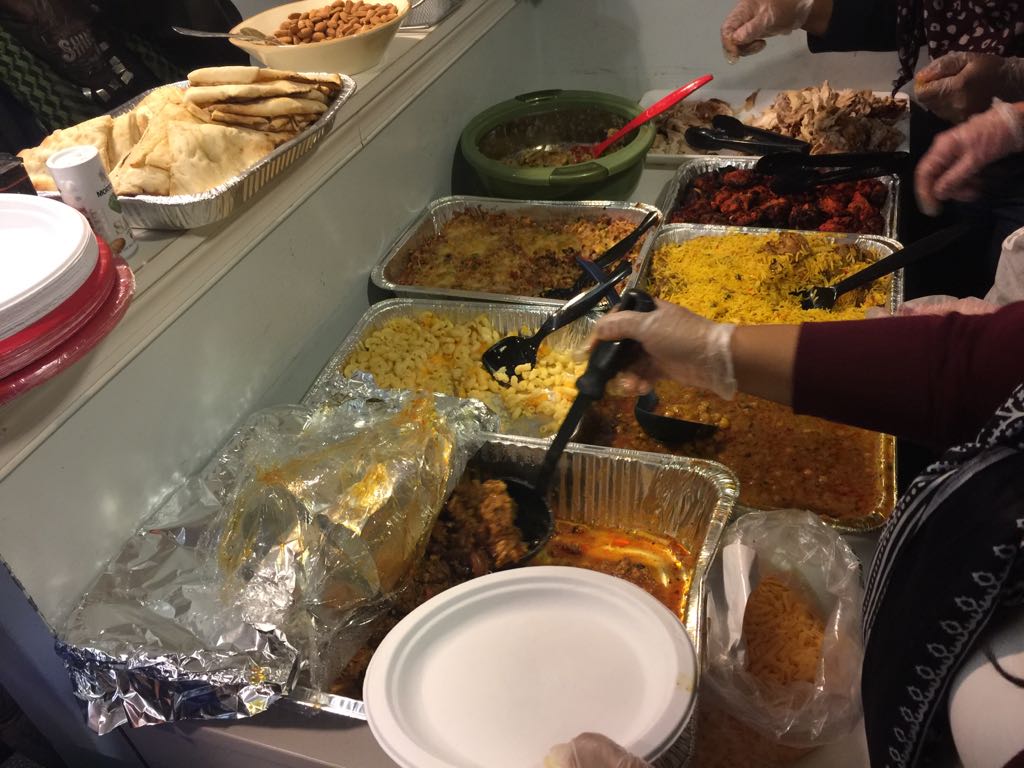 Mannan came to the United States in 1996 from a small village of Kari Shareef in Jhelum. He had to work day and night to feed his nine siblings and parents back home. "I worked at gas stations, car workshops, laboratories tirelessly," he said.
Mannan had been working since the age of 12, selling vegetables in the streets of Pakistan. His mother raised cattle and sold milk. His father had gone to Libya in search of construction work.
His hard work was rewarded and soon he bought a limousine to offer luxury ride to customers. Today he owns a fleet of limousine and a restaurant in the heart of Washington. His two businesses, now employee over 30 people.
"I came from a village in Pakistan that didn't have electricity or running water. Our school was completely outdoors. It was always my dream to overcome poverty and own a restaurant. And that's what I did," he says.
Mannan says he is a proud Muslim-American. "And I like to believe that when I'm giving to the poor and hungry, God sees that. Just the act of giving a smile to someone can be a blessing. Just think about what food has the power to do."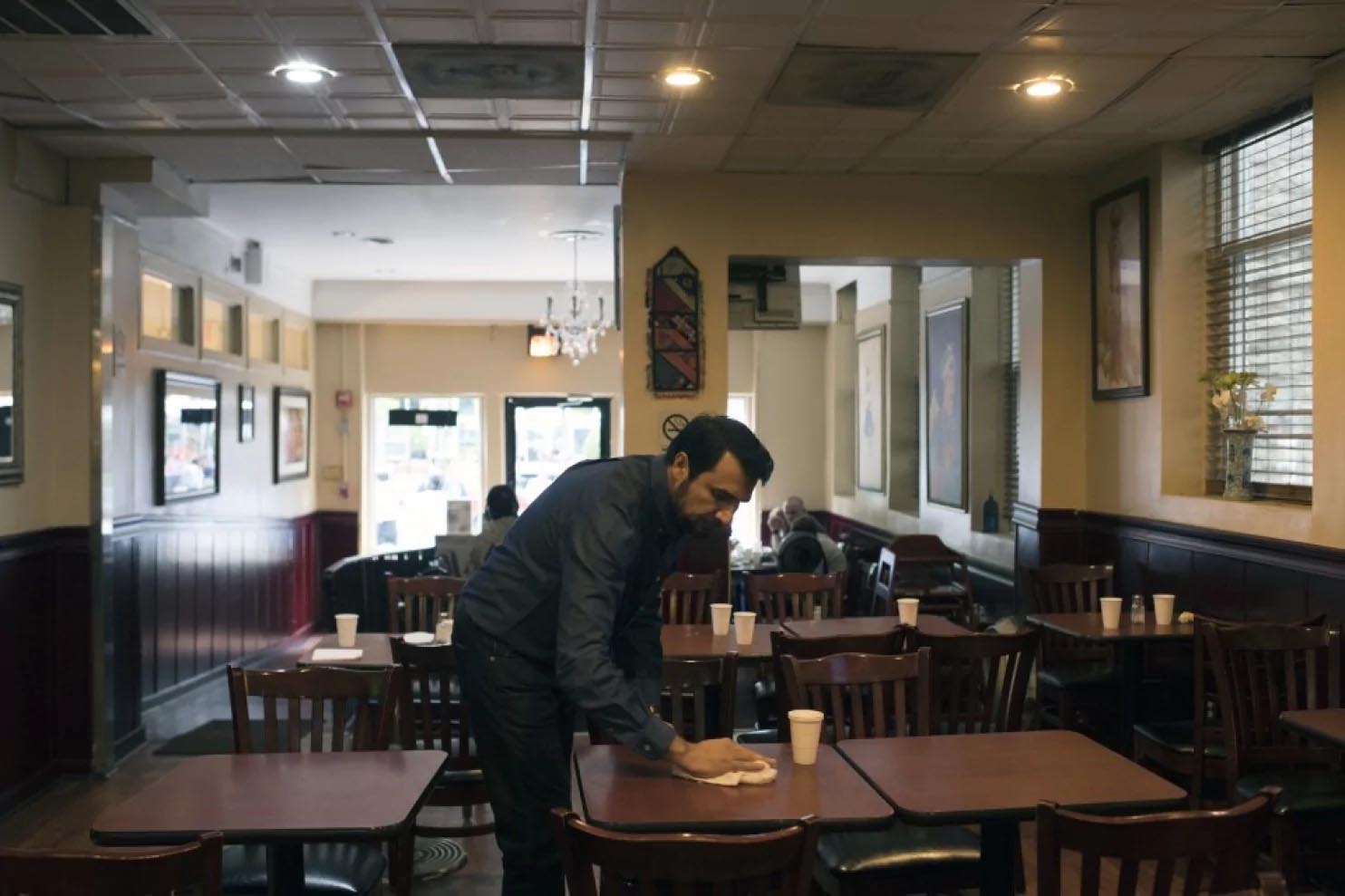 Kazi Mannan fills in as chef, waiter and busboy when he is short-staffed.
On the very first day Mannan took over, no one knew this restaurant would offer free food, so he went outside in a park and gather all the homeless people that he could find and brought them to his restaurant.
"You eat for free," he told them to their disbelief. "I still remember the pleasant surprise they felt at this and their grateful eyes give me immense satisfaction and pleasure," he says.
"I told them this is your place to eat. As long as I own it, this is your place," he said. Many of them kept coming for days and the offer spread through word of mouth.
"My offer is not for homeless people only. Anyone who is hungry and can't pay can eat here. I had many such clients," Mannan said. Today, I have so many homeless friends. I have phone numbers and get texts from them all of the time ... That's what I want. I want them to see me as their friend. And, I want others to see them as human beings.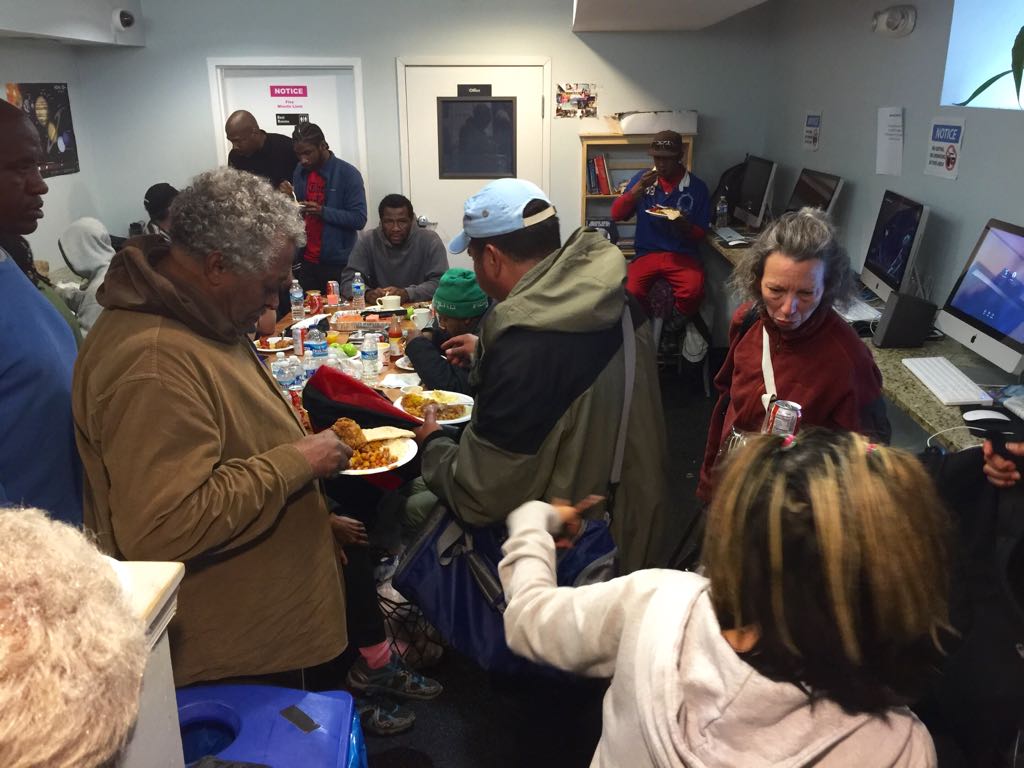 He said he never felt someone is taking unfair advantage of his offer. "People here don't abuse such things," he said. Mannan said offering free food has never affected his profit. "I believe God takes cares of your finances once you start sharing."
Mannan's generosity soon spread across the country and even outside. He has been interviewed by top media outlets like CNN, VOA, ABC, the Washington Post and others. He said he was never interviewed by a Pakistani media outlet. "I don't want publicity as I do all this for God and I know it improves image of Pakistan and Islam," Mannan said.
My customers include top politicians, judges, teachers, movie stars and top government officials, and I always proudly introduce them to Pakistan and show them videos on Pakistan's beautiful areas and people.
"It would be good if Pakistan embassy could use my services to promote soft image of the country but even without any official guidance I am still promoting my country as it is my duty as I was born and raised there."
My mother taught me to be generous and give with my time. "I'm trying to teach that to my family too. My son is in his first year of college here but when he's not at school, he's here with me working at the restaurant. And, my brother, he's my head chef. I love having them here. But, my wife and two sons are in Pakistan," He said his success has enabled him to start a school for 200 orphans in Pakistan. "As my business grows, I will expand my humanitarian work in Pakistan," he said.