KARACHI: PPP Chairman Bilawal Bhutto Zardari inaugurated Jahangir Park here on Sunday.

Speaking on the occasion, Chief Minister Syed Murad Ali Shah said that with the inauguration of Jahangir Park the soul of late Behramjee Jahangir must have feeling satisfaction. 
Now it is up to all of us to take care of the park by maintaining its beauty, he added.
Shah said that Saddar is heart of Karachi and Jahangir Park is located in its centre.
Spreading over five acres of land, the park has a MP theater, birds aviary, dinosaur park and a beautiful library.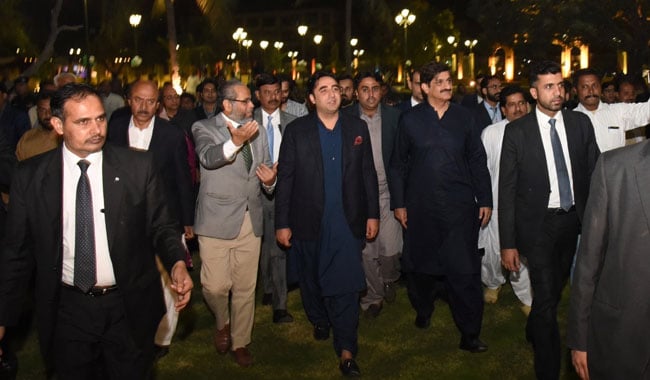 It also houses RO plants each having a capacity of 50 MGD. One plant has been dedicated for drinking purpose for the visitors. Nearby residents may also benefit from the plant. Another plant will be used to water the lawn, trees, plants and flowers at the park.
The recreational area has its own security system as CCTV cameras have been installed with a command and control Centre. These CCTV cameras would also monitor the vicinity around the park.
Entry into the park is free for public for two weeks, however, the administration would later decide on fixing nominal charges for the visitors.
The Sindh government through the PD would maintain the park for next two years.
It may be noted that the land where Jahangir Park is established was donated by Khan Bahadur Behramjee Jahangir Raj Kotwala in early 1880s.
A park established on the land was named as Behramjee Bagh, which was inaugurated on the eve of Nowruz in 1883. However, later it became popular as Jahangir Park.
---
The author tweets @faziljamili