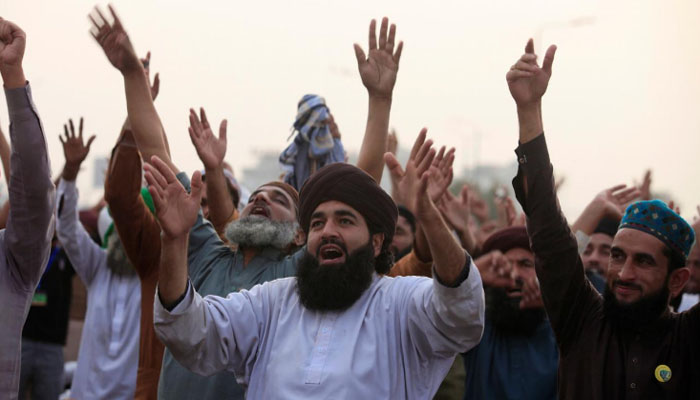 ISLAMABAD: Faizabad sit-in still continues despite the stern warnings were issued by Islamabad administration to clear the main artery, following the Islamabad High Court (IHC) order.

Talking to media persons in Islamabad, Ahsan Iqbal said that we are ready to hold dialogue with the organizers of the sit-in to resolve the matter peacefully due to which government has decided to extend the deadline for another 24 hours for the protesters who are staging sit-in in islamabad
Interior minister said that directives of Islamabad High Court (IHC) would be implemented.
He further said that all the parties came together to restore the clauses of Khatam-e-Nabuwat [Finality of Prophet-hood] to their original form, adding that it is an achievement.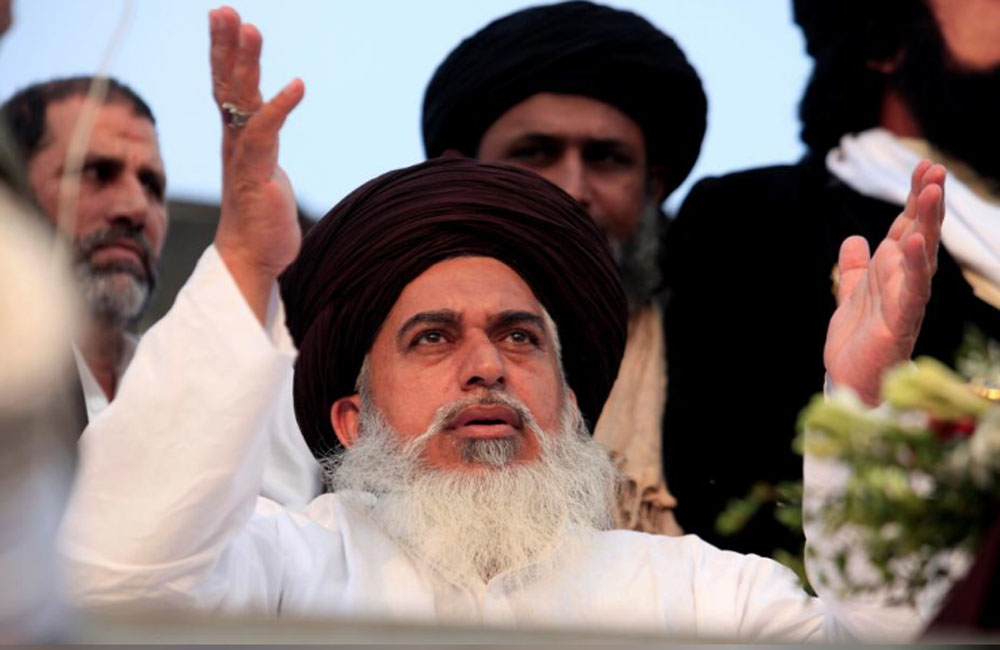 He said that the government still wants to resolve the issue through meaningful dialogues, and the only reason behind such restrained, and extension to deadline is the effort not to do any bodily harm to the protesters.
Earlier, Rangers, Frontier Corps and Islamabad police was deployed near the Faizabaad exchange and they were prepared to move in on protesters who have staged a sit-in since the past 13 days in the federal capital.

The government has tried to settle the issue through negotiation, but the protesters are stuck to their demand of sacking the law minister and taking action against those involved in reserved change in the Khatm-e-Nabuat oath.

On Friday, Islamabad High Court (IHC) ordered the district administration to remove the sit-in by today morning through dialogue with the protesters and by using the force if the it is required.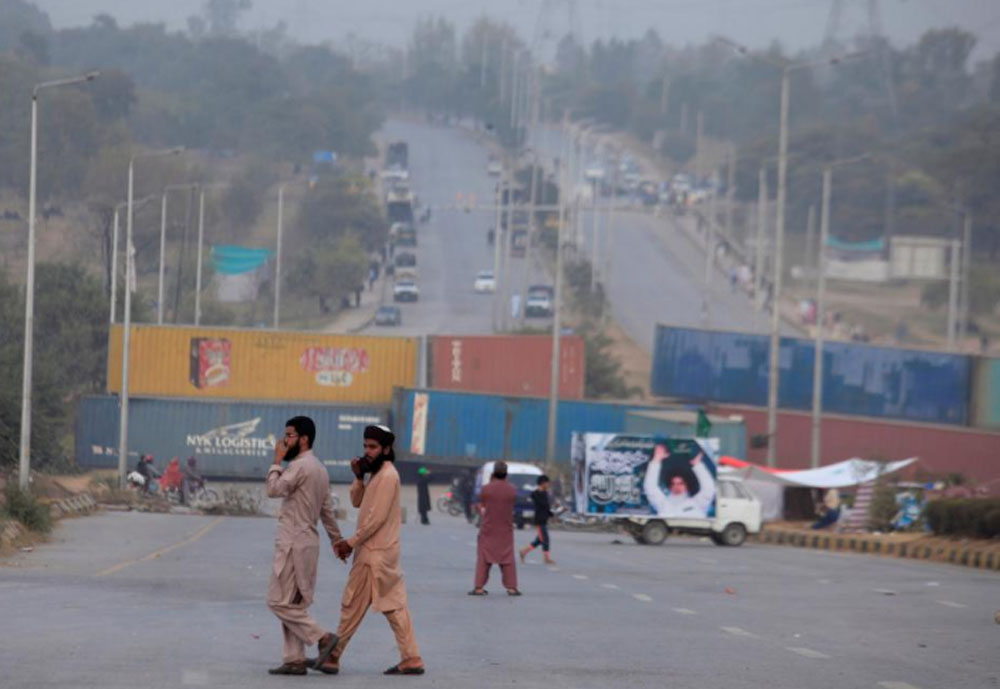 Justice Shaukat Aziz Siddiqui remarked that the local administration failed to use its powers to end the sit-in.

He said assistance could also be sought from the Rangers and Frontier Constabulary to disperse the protesters.
When representatives of local administration told the court that the protests were laced with weapons and stones, the IHC ordered the authorities to end the sit-in with or without use of force and clear the area.
The protesters in the federal capital have chocked the main entry point of the capital and blocked movements of Islamabadites, Rawalpindites and thousands of people, who come to these cities every day from the suburbs and other cities and towns in connection with their mundane affairs, official jobs or businesses.