Hasthag #Calibri started trending on Twitter in Pakistan after it emerged that the documents Maryam Nawaz produced from 2006 to prove innocence of her family were written in Calibri, a font that  was made default option on products like PowerPoint, Excel, Outlook, and WordPad in 2007.
The Joint Investigation Team that probed the allegation of corruption against the Sharif family for two months on Monday submitted its report to the Supreme Court and recommended a case be filed in the National Accountability Court after finding that Sharifs have assets beyond known sources of income.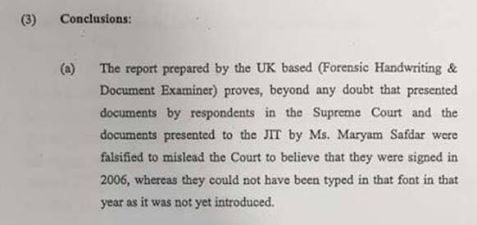 Reports that the use of Calibri font suggests submissions were fabricated left Twitter in a frenzy.
Here are some reactions from Twitter:-