US former first lady Hillary Clinton is running for president in November 2016, let's see if American voters elect their first woman president...
With November fast approaching, US is gearing up for elections with Hillary Clinton and Donald Trump competing for the coveted and most powerful position in the world - the President of the United States.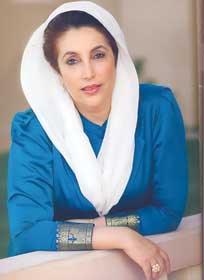 The world's sole global power sets numerous trends in the world, but it seems it has yet to select a woman as its head of the state. Elsewhere in the world, women heads of states are not a novelty. Other continents including South America (Latin America), Europe, Asia and Australia have all elected woman heads of state. In 1960, Ceylon elected their first woman Prime Minister Sirimavo Bandaranaike, which was closely followed by India electing Indira Gandhi as their first woman Prime Minister.
However, even before women ran for office they have ruled over lands as powerful as Britain as monarchs along with their men. Women have proved that they can run a country just as well as they can run their homes. Many countries, especially in Asia including India and Pakistan are no stranger to women heads of states who have steered their countries in the best and worst of times.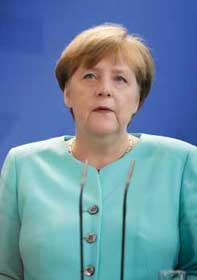 Currently, Britain is once again seeing a second woman as the Prime Minister as Theresa May replaced former PM David Cameron who resigned after Britain decided to leave the European Union via the Brexit referendum.
Theresa May has become the second woman prime minister after Margaret Thatcher - also known as the Iron Lady who led the country out of many hardships. Now almost two decades later, Theresa is running the affairs of the country from 10 Downing Street.
But United States of America is yet to see a woman as head of the state to the world's sole superpower. And although it has a good candidate for this slot in Hillary Clinton, the United States is still contemplating with the idea of electing its first woman as president. Developing countries like Pakistan and Bangladesh may not have much to offer their citizens and may still be struggling in many areas as well as being inflicted by issues like terrorism; where the common woman may not have many rights, but these countries have already elected women as heads of state.
Pakistan with its high rate of violence against women voted Benazir Bhutto as the prime minister - not once but twice. Of course critics will say that Benazir Bhutto's election wouldn't have been possible if her father's government had not been toppled who was then put to death by a dictator. She was elected in a misogynist society because she was the daughter of the martyred Bhutto who had been a popular prime minister during his day.
Hillary Diane Rodham Clinton may be one of the best choices for any country to have as head of the state and not just because she will be the first woman who has held this coveted post. But because Hillary Clinton has proved herself much before she came into the political limelight.
In 1969 Hillary Clinton graduated from Wellesley College and then received a Juris Doctor degree from Yale Law School in 1973. She married Bill Clinton two years later and moved to Arkansas when he became the Governor and she became the first lady. She also became the first female chair of the Legal Services in 1978 and a year later became the first woman partner at a reputed law firm.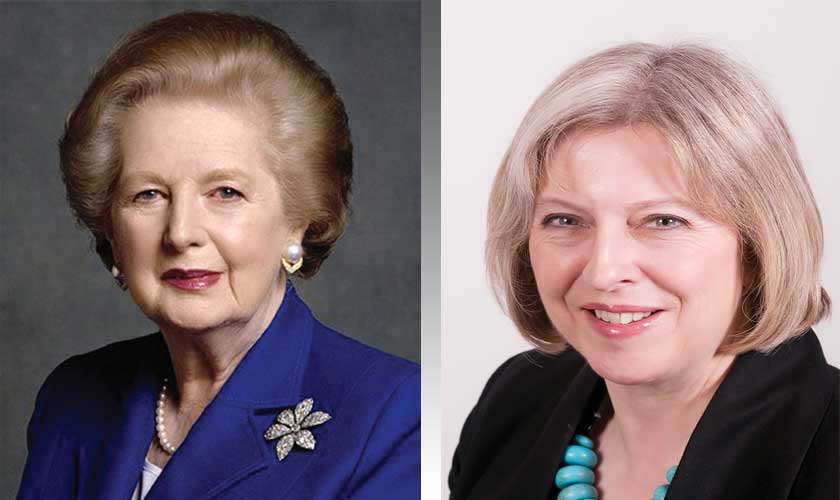 Then in 1993, Hillary Clinton became the First Lady of the United States of America when her husband became president. She was the voice that declared that "Women's Rights are human rights" in 1995 at the United Nations Fourth World Conference on Women held in Beijing. This was a powerful statement especially since it was coming from US First Lady, who was a champion of human rights and had relentlessly worked for rights most of her life as a lawyer and then as the better half of Bill Clinton.
In 2000, she was elected as a senator from New York - making it the first time that a former first lady was elected for this - and was re-elected to the Senate in 2006.
Then in 2008, Hillary Clinton was seen as a favourite for the presidential race and she also received the most delegates than any other female candidate before her. But she was not to go all the way as she lost the Democratic nomination to now two-time President Barack Obama.
She served as Secretary of State for Obama's government from 2009 to 2013 - once again the only former First Lady to become a member of the US Cabinet. Serving as US Secretary of State she handled quite some tough issues. But she seems to thrive in such tough situations.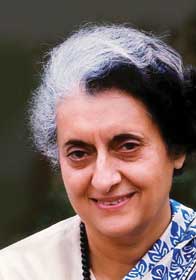 Despite being over looked by the voters in 2008 for Barack Obama, she stood strong with him when she served as his Secretary of State. As Secretary of State Hillary Clinton toured 112 countries - more than any other Secretary of State and has seen more 'action' during her time than others.
She was part of important historical moments like being part of the team of President Barack Obama which supervised the raid that took out Osama Bin Laden. Even in her personal life Hillary Clinton proved to be a woman of iron nerves. In 1998 her husband - then president - was involved in the Lewinsky scandal and the Clinton's lives were put under the microscope. But Hillary Clinton stood like a rock beside her husband despite the overwhelming pressure on them that would have destroyed a weaker woman. She not only proved herself to be a devoted wife but also proved that she could withstand the worst situations and still come out stronger without flinching.
According to Forbes, Hillary Clinton is the second most powerful woman in the world in 2016 (Germany's Chancellor Angela Merkel holds the first slot). She has proved herself for more than four decades and may be a good choice as president.
So what is keeping voters from voting her as their next president? The problem with United States - why haven't the voters elected Hillary Clinton as their president yet. Isn't the American voter ready yet to give the country's rein even into the capable hands of a strong woman like Hillary Clinton?
Of course we will not know the outcome until November 2016 and whether Hillary Clinton becomes the first woman President of the United States of America. But if she is voted in, it will be interesting to see how Hillary Clinton along with other strong women running the affairs of other strong countries like Britain - Theresa May - and Germany - Angela Merkel - will shape the future of the world.