COVER STORY
The Institute for Advancing Careers and Talents (iACT) was founded by the Habib University Foundation (H.U.F.) in 2008 to provide a learning space for enhancement of marketable skills of youth. iACT is a not-for-profit career development centre that offers subsidized, innovative and futuristic career and skill based education.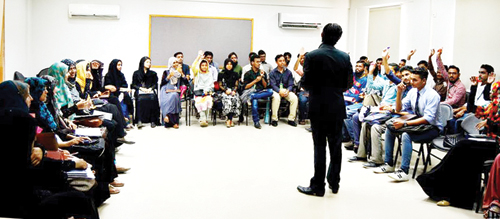 Over the years, iACT has formed partnerships with British Council, Sports and Youth Affairs Department, Government of Sindh, National Vocational and Technical Training Commission (NAVTTC), Rotary Club of Karachi Metropolitan and Deutsche Gesellschaft fur Internationale Zusammenarbeit (GIZ) GmbH for different youth development initiatives.
Philanthropy has always been an important aspect of Habib family's culture and the cause of education is closest to my heart. I strongly believe that young people are Pakistan's main assets and a powerful source of energy, creativity and innovation. Investing in building their skills not only has the potential to transform their lives but also has the power to positively change the country.
Why iACT
According to Rafiq M. Habib, Chairman Habib University Foundation (H.U.F.), iACT was created as a learning space that would provide young people with futuristic career skills that would enable them to develop personally and professionally. It aims to provide employable skills to the youth. Since its inception, iACT has provided training to more than 1500 graduates in fields as varied as Digital Media, Office Administration, Customer Service and Sales, Supply Chain Management, English language skills, etc.
Established in 2008, iACT has a firm commitment to introduce and integrate the best practices of different vocational enterprises into the learning programmes offered to its students.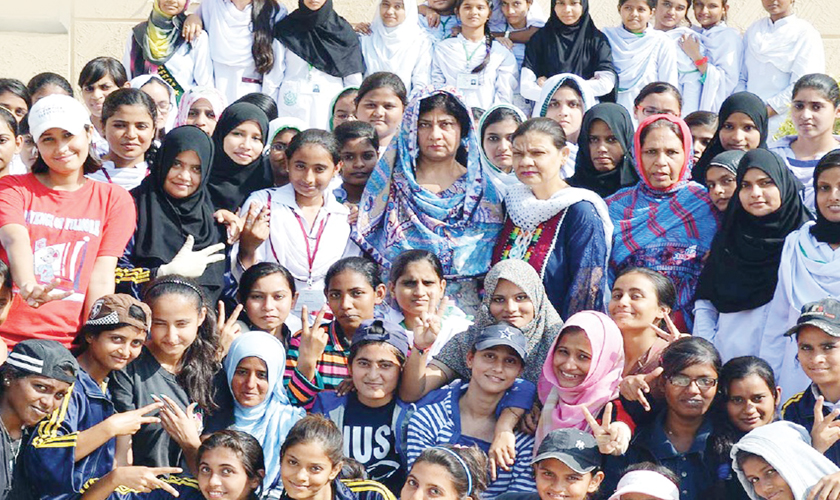 Areas of Training
Skill-based courses:
These courses aim at providing students with expert guidance for learning, developing and practicing specific, industry demand driven skills with the objective to acquire proficiency in the skill.
Career-based courses
We facilitate students in their professional development with courses that help them improve their knowledge, skills and abilities required in the job market and explore possibilities of initiating their own business. We also prepare students to explore diverse career paths by providing cthem career advice and support.
Entrepreneurship trainings and facilitation
These trainings offer real-life insights into the process of establishing a successful business. Through sessions and activities students are informed about the various stages involved in bringing an idea to life and to start, grow and manage small business and professional life.
Life skills module
iACT offers a specially designed module for personal development and grooming focusing on essential 21st century workplace and life skills. It facilitates students to enhance their own self-concept and soft skills and take charge of their lives while positively contributing towards betterment of community and society. The module introduces students to Community Service Learning Projects.
Vocational courses
The skills and career based courses offered by iACT provide vocational training in nine areas: Digital Media, Information & Communication Technology, Communication Skills, Fashion & Textile Designing, Logistics & Supply Chain Management, Retail Management, Office Administration, Customer Support & Sales, Journalism, Career Counseling.
iACT also conducts career counseling workshops and sessions for public and private schools as part of its Career Counseling Outreach Programme. The idea is to empower students to seek careers that interest them with an understanding of the different career options available in their field of study and future.
Club Y
Under Club Y programme, iACT provides open access to services and facilities available to young people. These services include: library, study hall, IT lab, sports facilities, counselling/ peer coaching.
Yaseen Rahimoon - trainer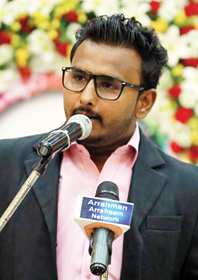 Yaseen Rahimoon used to work in Memon Goth, Gadap Town as an auto electrician when he came to iACT. Yaseen joined INSPYRE and got enrolled in English Language and Call Centre Training Courses. Yaseen not only acquired the work skills, but also soft skills that are required for a competitive professional.
After training, he moved to Call Centre Agent Training and graduated from iACT. He is now pursuing his MBA from Iqra University. Immediately after graduating from iACT, he got a job at a call centre as Customer Service Representative and started his career as a motivational speaker and trainer. He also runs his own training and consultancy firm called YouthMob. The organization trains youth from his area in soft skills, as he wants young people from his area to pursue their dreams and develop their personality.
He shares, "The academic teaching of INSPYRE at iACT has enabled me to further my knowledge and experience; I learned how to communicate with others and utilize technology more purposefully."
*******************************
Umbreen - fashion designer
"Life without an aim is shame. I can say that with personal experience. I used to be one of those aimless teenagers we see around us. I lacked confidence, so I thought I could never get a job. I stayed at home all day and did nothing that could change my life," says Umbreen, who came to iACT with basic knowledge about stitching and is now running her own tailoring set-up very well.
She joined iACT to kill her spare time. Little did she know that she would leave this place as a different person. "With life skills development session, focus group discussions, class activities, core classes, sports activities, my teachers instilled in me the confidence and enthusiasm to do more."
After completing her Fashion Designing course, she started 'Hashar Collection' from scratch, and is doing very well.
********************************
Kashan - makeup artist
Kashan was born to a lower middle class family where being slightly different from others is considered a taboo. He remained alienated from his family, despite having three brothers and a sister. His different sexual orientation made him suicidal as he could not make his family understand how he felt. Having an interest in dressing up, he enrolled in fashion designing course at iACT. Kashan was mocked on his choice, but remained persistent and kept on learning. The teachers at iACT treated Kashan like any other student. "If it was not for the support of teachers at iACT, I couldn't have realized my potential," says Kashan.
Waqar Hussain Kashan, a renowned make-up artist invited Kashan to join his salon, and then there was no turning back. Kashan mastered fashion designing skills and learnt makeup at the salon. Kashan did makeup of many celebrities in different ventures like Actor in Law, Wrong Number, and Wrong Number 2.
*****
Uswa Aziz - photographer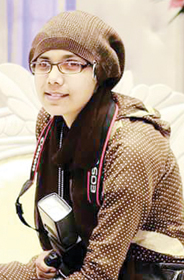 She studied professional photography at iACT, and now, she is working as a freelance photographer. She has her own photography business 'Uswaizum'; she does fashion photo shoots and go places to cover events. She doesn't mind working late and is not hesitant to work in male-dominate work settings. "iACT helped me gain all this confidence, " says Uswa Aziz.
**********************************
"Based on the institute's success, we are now planning to expand iACT's reach by seeking academic and technical accreditations from globally-recognized vocational training organizations. Resource development remains our long-term commitment, and H.U.F. will stay devoted to moulding Pakistan's youth into skilled and competitive human resources." -Rafiq M. Habib-FZee
iACT Vision: Inspiring and facilitating youth to nurture their potential for a healthy and productive life.
27% of youth (age 15-29) is unemployed (Labour Force Survey 2012-2013)
8% Pakistan has the lowest incidence of formal training in the world
3% of youth is currently enrolled in TVET institutes.
50% Service sector contributes over to country's GDP
1/3 of the labour force is currently employed in the service sector