The rivalry between Netflix and Amazon, two streaming giants, as well as the possible emergence of other streaming platforms, the one good news is that the audience has a lot of content to look forward to.
Netflix landed a big coup this year when they managed to strike a deal with Shonda Rhimes. Amazon, too, is looking to up the stakes and it looks like the latter has finally found a project that has fans excited.
In a dream to launch a series that could give Game of Thrones a run for its money, Amazon has managed to acquire "global TV rights" to The Lord of the Rings, based on novels by J.R.R. Tolkien. According to Deadline, the deal is said to be close to 250 million dollars and Amazon has "given a multi-season commitment to a LOTR series in the pact, which also includes a potential spinoff series".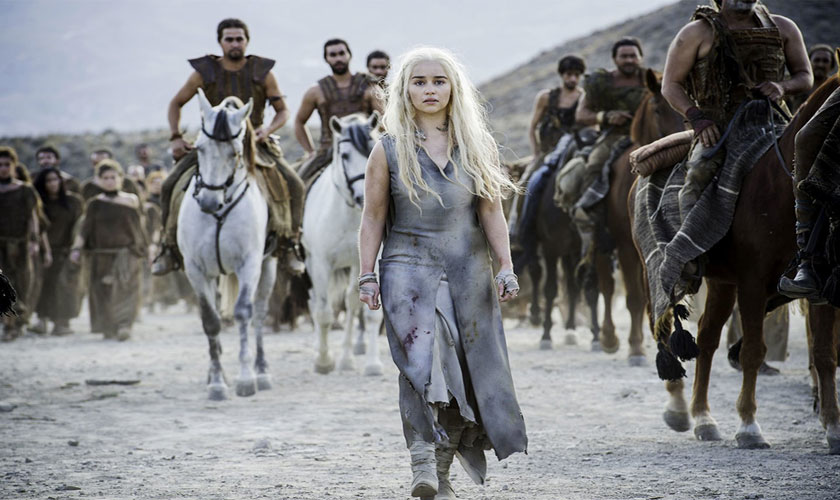 "The Lord of the Rings is a cultural phenomenon that has captured the imagination of generations of fans through literature and the big screen," said Sharon Tal Yguado, Head of Scripted Series at Amazon Studios. "We are honored to be working with the Tolkien Estate and Trust, HarperCollins and New Line on this exciting collaboration for television and are thrilled to be taking The Lord of the Rings fans on a new epic journey in Middle Earth."
Matt Galsor, a representative for the Tolkien Estate and Trust and HarperCollins, commenting on the deal, noted, "We are delighted that Amazon, with its longstanding commitment to literature, is the home of the first-ever multi-season television series for The Lord of the Rings. Sharon and the team at Amazon Studios have exceptional ideas to bring to the screen previously unexplored stories based on J.R.R. Tolkien's original writings."
Deadline also noted that the idea to create something that can rival Game of Thrones has come straight from Amazon boss Jeff Bezos and the 250 million dollars is just for the rights. Another 100 to 150 million dollars will be spent per season given the magnitude of the fantasy series.