InstepInterVIEW
Deepak Perwani talks about his brush with politics, his award and the upcoming TDAP show.
There are a few things we knew for certain about Deepak Perwani. He's a strong proponent for social activism in Karachi and that he pushes for change through what he knows best - fashion. Deepak's Fix It collection from PFW comes to mind, a relevant collection that referenced a social movement started in the port city to shame the government out of their negligent stupor. This held true until earlier in the week news surfaced that the veteran designer, previously an apolitical citizen of Karachi has joined the ranks of the Muttahida Qaumi Movement (MQM). In a press conference held by party leader Dr. Farooq Sattar, he introduced Perwani as a party member. And then came the retraction.
In conversation with Instep, Perwani said that there was in fact no formal induction. "I just wanted to do something good and that responsibility lies with everyone who lives in Pakistan not just the ones in Karachi, Lahore and Islamabad."
He shared that he has too much going on with his business, Fashion Pakistan Council and other projects in the pipeline to be a part of a political party but he would support causes he believes in.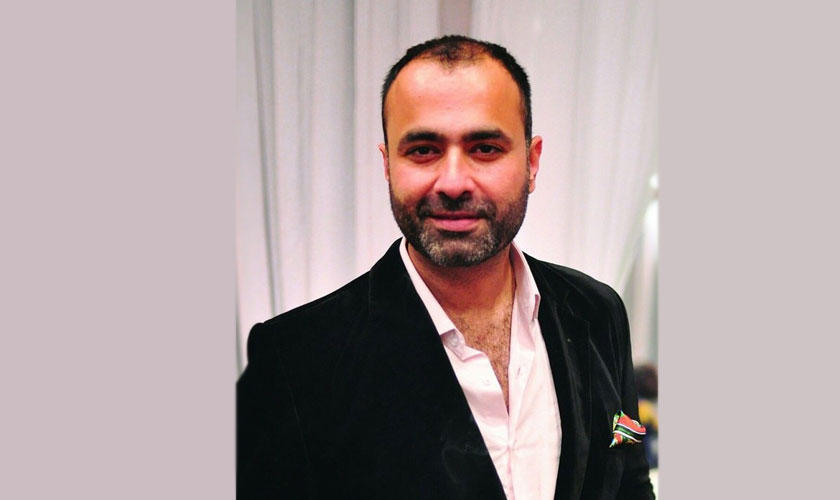 Perwani has also recently been in the news for winning an award for the Best Fashion Brand in the national category at the World Branding Awards 2017-2018. He shared the news on his social media platforms with a tagline that read 'The King Has Been Crowned'. We asked Deepak what that line really meant.
"Even though the line wasn't my idea, it's fine because we have more international awards than any other designer in the country," he responded. He counted winning the Sixth Best Designer in the World award at the Bulgarian Fashion Awards and winning at Malaysia, Miami and Colombo Fashion Week and being featured in many books including the book, Frida Kahlo: Fashion as The Art of Being, The Trends Book 2010-2011, The Embroidery Book and the Atlas of Fashion Designers.
"Two years ago we got an award for the most innovative designer in the world by the European Fashion Council and this new award is equally prestigious also. My collections; Frida goes to Kharadar and the Amrita Sher-Gil collection from 2011 have inspired designers on a larger level," he said in support of the tagline. In the Pakistan category the other brands awarded are Haleeb, Gourmet, Mobilink, Pakola and PSO.
When we caught up with Perwani, he was knee deep in planning the upcoming TDAP show called Made in Pakistan and sounded ecstatic. The three-day show will have the first two days showing established designers like Rizwanullah, Jafferjees, Amir Adnan, Gulabo, Fnkasia, Adnan Pardesy, Swarovski and D Philosophy with their export collections. The Millennial show on the third day will have ten new designers from AIFD, PIFD and Indus Valley for whom this would be a vetting platform before they can be given a spot at FPW.
"People are coming in from Milan, South Africa, LA, New York, France and Germany; we have about 900 delegates in total," Perwani shared. His collection for TDAP is called Return of D philosophy and he reveals it's going to be funky, fun and very Pakistani.