Part-performance and part conceptual, the music video of Pinjra, directed by Mandana Zadi, captures brother Ali Noor and Ali Hamza, the front-men of Noori,
in fine form. It is a reflection on the inner trappings of our soul, conflicting dogmatic ideas and the desire for freedom. Point, Noori.
Musicmix
Ali Noor and Ali Hamza shine in the spotlight with two new music videos. Instep takes a look.
When Noori (brothers Ali Noor and Ali Hamza), one of Pakistan's premier music acts, announced their return with a new album last year, fans of the band were delighted. While indie artists continue to release new singles and EPs with regularity, full-fledged albums from mainstream names have slowed down. And so, when Noori announced the album, Begum Gul Bakaoli Sarfarosh, it not only captivated fans, both old and new but also made many wonder if the band could single-handedly rescue the music business from the many issues that plague it routinely. The answer is no because one act cannot change industry dynamics but it did prove one thing: the amount of optimism and hope Noori inspire in fans and within the entertainment world as well.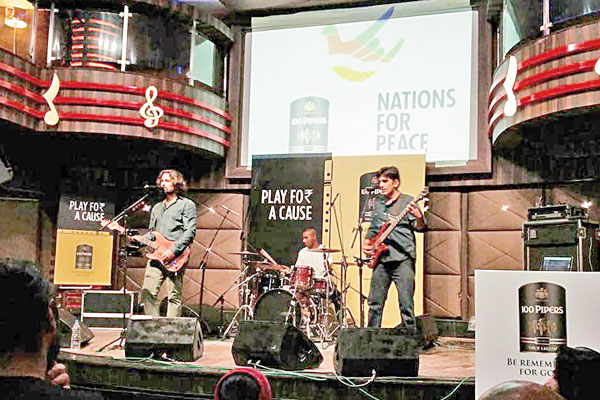 Despite the gap between studio albums, the band's relationship with their fans hasn't changed. If anything, it has cemented over time and they remain one of Pakistan's most cherished music acts. Remember the fact that we know have more religious channels than music channels. In such a polarizing environment, holding onto your fans is an accomplishment worthy of applause. The DIY maneuvers of the band, after all this time, haven't taken a backseat either and that's something to celebrate as well.
Last year was an eventful year for Noori who worked on the soundtrack of Karachi Se Lahore (alongside Shiraz Uppal) and made their presence felt with the release of BGBS and the conceptual music video for the single, 'Aik Tha Badshah' which was directed by Mandana Zaidi.
2016 is proving to be equally momentous, as Noori currently in Istanbul, are back in the spotlight with two new videos, released in a span of just a few weeks. The first is 'Pinjra' which is featured on their new album, BGBS and is a testament to Noori's vision and deliberate choice to expand their universally-appealing, performance-driven music videos into something much more subversive.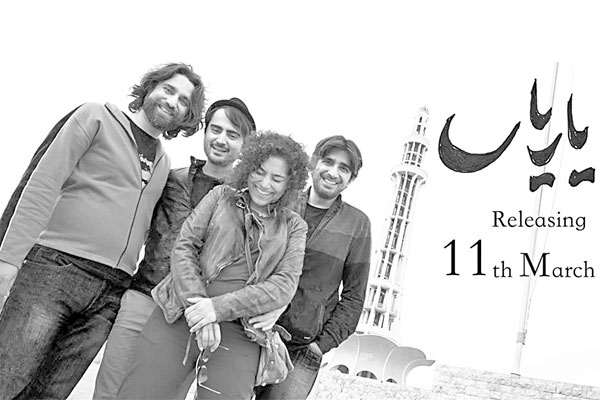 Directed by Mandana Zaidi, who has several Noori music videos to her credit, 'Pinjra' features the band in a curious avatar with their faces covered in the make-up of a clown while they struggle against a cage. Hence the term 'Pinjra'. Mandana Zaidi also stars in this edgy visual narrative which works as a metaphor for the song itself, a reflection on internal prisons that seem to suffocate and trap us, conflicting dogmatic beliefs that drown us and the desire for freedom.
A rock-fueled prayer to the heavens above, if you will.
The song, open to interpretation, is thumping, full of infectious energy and finds the brothers in their element as they breathe life into the video. 'Pinjra' shows that though Noori is fully capable of telling darker stories, they will always do it in a manner that bears their own unique signature and no one else's. It will also, once again I say this, make you want to head to the nearest Noori gig.
The second curious Noori venture that's worth reflection is the Indo-Pak effort, 'Yaariyan'. Released this March, the song works beautifully as a message of hope and peace in an age where cricket matches between Pakistan and India (almost always) become a matter of psychotic national pride and reduces us to our worst selves.
Aptly titled 'Yaariyan', the track features Indian folktronica artists Hari and Sukhmani alongside Noori brothers. Released in March, the song, a reminder as to why collaborations can be so beautiful, was also performed by Noori at the prestigious Nations for Peace concert, which was held in India earlier this month.
In the end, both songs signify Noori's personal beliefs: that culture and music goes beyond man-made borders and boundaries and that music will always mean more if and when it's personal and reflective. Point, Noori.