Showcasing the works of 17 artists from the University of Jamshoro's Centre of Excellence in Art and Design (CEAD), an exhibit titled 'Peace Through Art' was held at the Artscene Gallery last week with the aim of reminding us all of humans' interdependence and basic instinct of coexistence.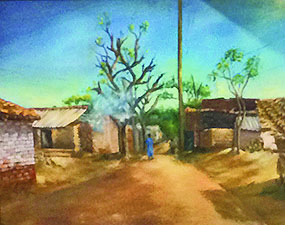 "Art as a medium has always remained above the obvious physical and socio-economic differences between humans. It is a binding force, the beauty of which lies in the fact that its appreciation can never be tied down to polarising notions of caste and creed," said Dr Bhai Khan Shar, the director of CEAD.
The show delves into the relation between art and peace; either one hardly exists without the other. That is why in any society where conflict exceeds peace, socio-economic development and infrastructural uplift become secondary objectives. To restore parity, governments must then direct greater resources as was witnessed in Pakistan after Zia-ul-Haq's military dictatorship.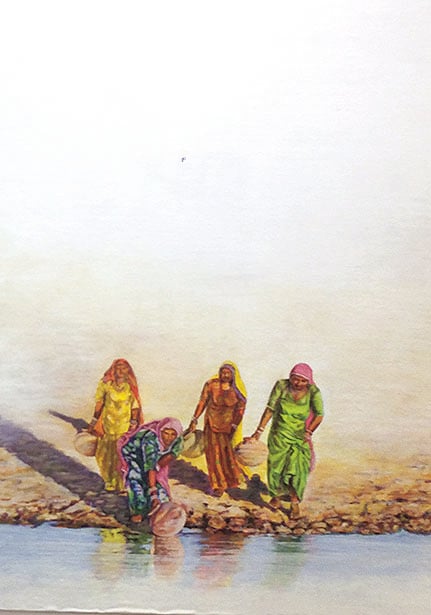 "After 1988, many new art galleries sprouted up across the country as part of efforts to counter the effects of forced Islamisation. This was an integral part of our attempts to redefine the increasingly radical environment in the country. It was one of the many examples proving the power of art," said Fazal Ellahi Khan, one of the artists featured in the show.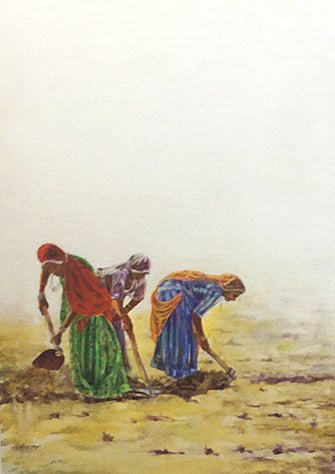 Another artist, Manzoor Ali Solangi, has designed his work in a manner aimed at connecting us with our roots. He spoke of the increasing levels of stress and disillusionment among humans at a time when the age of technology has been bringing us all closer to each other.
Humans' core values and customs, he said, could be seen as victims of modernisation. Solangi, through his work, has tried to connect the dots between our glorious past and flustered present.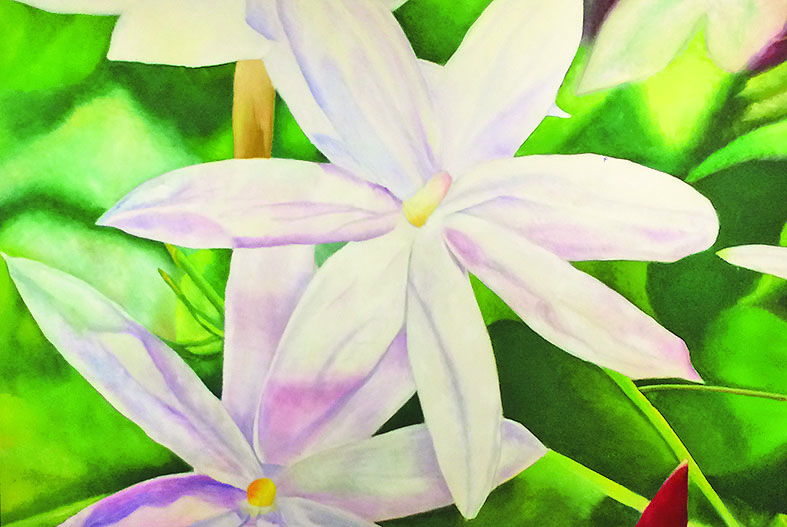 Another artist featured is Murk Malik, who has illustrated the alluring scenery of her native village. Malik has made tasteful use of the colour blue in her depictions of peaceful rural life. As per an attendee at the show's opening, the primary effect of Malik's work was the transference of a sense of harmony and conformity.