recipes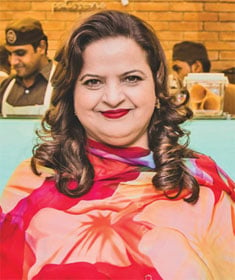 It is Valentine's Day and surely all of you have already decided on what to present to your partners. But this year put in some effort and focus on the food as well. Even if you don't want to prepare a full meal, try making some dessert or bake a cake for your special someone. So, keeping the day of love in mind You! has collaborated with Lal Majid, the chocolatier extraordinaire, of Lal's Patisserie who shares her special recipe of 'American Brownies'. Try this recipe and win over your
lover's heart this
Valentine's Day!
I N G R E D I E N T S
Flour 200 gms
Corn flour 40 gms
Salt 4 gms
Walnuts 75 gms
Milk 100 ml
White sugar 750 gms
Eggs 9
Unsalted butter (melted) 300 gms
Dark chocolate 450 gms
Vanilla extract few drops
M E T H O D
Firstly, preheat the oven at 160 C.
In a bowl, beat the eggs, vanilla extract and sugar with a beater until light and fluffy.
In a separate bowl, sift together the flour, corn flour and salt.
Then, in another large bowl melt the dark chocolate and butter together.
Add the chocolate mixture into the eggs. And mix well.
Add flour, corn flour and milk and fold it in.
Then add the walnuts in the mixture and fold.
Pour the batter in a greased baking pan and bake at 160 C for 20 to 22 minutes.
Cut into squares and bake for10 more minutes at 160 C. Enjoy!