The developed world is adopting gender responsive urban planning that supports women. Unfortunately, Pakistan is far behind in this race. You! takes a look...
The percentage of people living in cities is on the rise and more and more people are moving from rural areas to the urban centres in search of better living facilities and livelihood opportunities. According to a careful estimate, around 80 per cent of the Gross Domestic Product (GDP) of the world is concentrated in cities.
Of late, the call for Gender Responsive Urban Planning has also become louder and the phenomenon has gained support from global organizations like UN Women and UN Habitat. There are some case studies where cities have taken a lead and adapted their urban plans to support women and encouraged them to take part in different activities without fear. These ideas also need to be pursued by our government so that women feel empowered and their living conditions can also elevate.
"Poor street lighting, absence of mass transit systems, absence of public toilets for women, absence of technology based surveillance systems and unplanned urban sprawl are key features of our cities. These issues have restricted the mobility of women. This is why there is a dire need to collect gender disaggregated data and go for needs assessment at planning level," says Muhammad Arshad Rafiq, Team Leader, Sustainable Cities, Leadership for Environment and Development (LEAD) Pakistan, regarding the flaws of urban planning in the country.
"Other features that need to be present are development of safe transport systems, provision of infrastructure for women education, health, child care, economic and recreation needs. Finally, better laws, security systems, response agencies and cultural institutions are needed," he adds.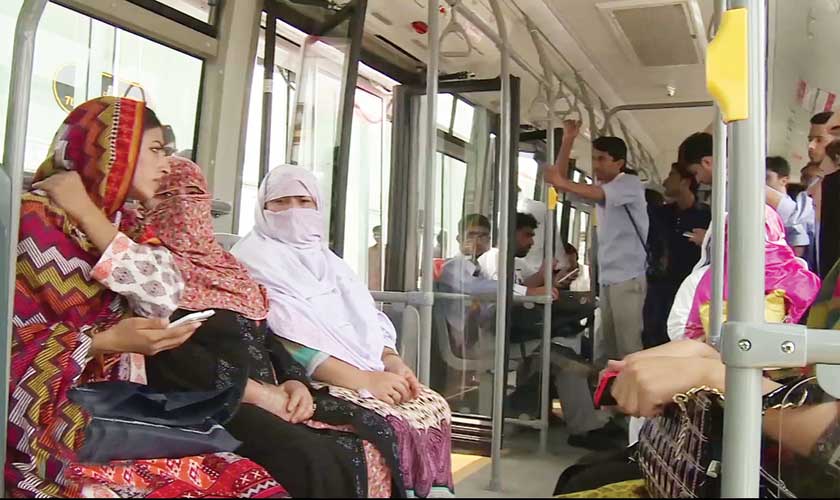 Changing the city
According to Rafiq, there are only few cities in the world that were planned and developed from scratch, so perhaps gender was nowhere a prime consideration. However, many cities are now going for urban regeneration and gender mainstreaming in designing of neighbourhoods. The example of the city of Vienna in Austria is quite relevant here. "In 1999, the officials of the city asked some residents of the city how often and why they used public transportation. The majority of men reported using either a car or public transit twice a day to go to work in the morning and come home at night. Women, on the other hand, said they used the city's network of sidewalks, bus routes, subway lines and streetcars more frequently and for different reasons. The women had a much varied pattern of movement. They would make multiple trips by public transport and on foot. At times they would take kids to school and bring them back and on other occasions they would go out to buy grocery or a carry a toddler to the physician.
"Recognizing their needs, the city planners drafted a plan to improve pedestrian mobility and access to public transit. Additional lighting was added to make walking at night safer for women. Sidewalks were widened so pedestrians could navigate narrow streets. And a massive staircase with a ramp running through the middle was installed near a major intersection to make crossing easier for people with stroller and individuals using a walker or a wheelchair," shares Rafiq.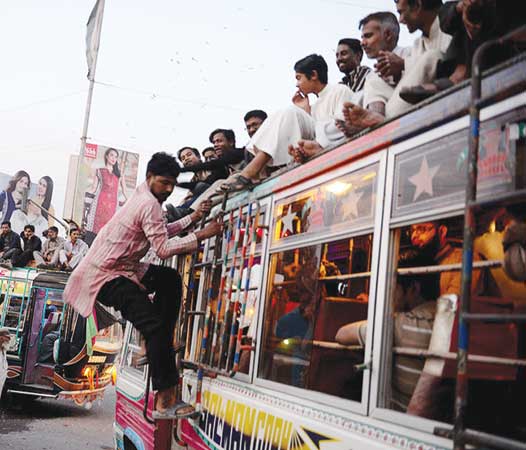 What we can do
"Policy measures taken by planners are as important as building infrastructures to facilitate womenfolk and bring them into the mainstream. For example, strict implementation of labour laws like those about provision of pick and drop service to women, working during odd hours, non-discrimination on the basis of gender, sanction of paid maternity leave and re-induction after availing this leave can help improve the situation a lot," suggests Kahild Mahmood, Director, Labour Education Foundation (LEF).
Unfortunately, the current scenario is that expecting mothers are laid off on one pretext or the other to avoid paid maternity leave. "Besides, they cannot rejoin as there is absence of quality day-care centres at workplaces," he adds.
Mahmood also calls for incorporation of women-friendly measures in building bylaws and says that installing transparent elevators for safety of women, placing CCTV cameras at important points and providing day-care facilities at business centres shall be binding on builders and owners of office space.
To explain the special needs of women in context of urban planning, Mahmood cites the example of Safe Seoul City project in South Korea. "This project provides new design guidelines that require more public women's restrooms compared to men's and also make them more convenient for women. The project also suggests building of bigger restrooms as women with children require larger restrooms equipped with changing tables," he tells.
The project documents also mentions, "The sidewalks will be equipped with outdoor seats or resting areas, in addition to street lights to increase visibility and safety at nights. Women-Friendly Parking lot: Offering reserved or priority parking for women, improving the illumination of parking garages, and installing emergency bells and surveillance cameras to increase safety."
Ume Laila Azhar, Executive Director, HomeNet Pakistan, has taken up the case of women Home Based Workers (HBWs) who work from home. According to her, they suffer heavily due to the non-inclusive urban planning meant to cater to the needs of a few. "HBWs are being forcibly relocated to the periphery of cities. Policies regarding housing, slum eviction and relocation, and land allocation directly affect HBWs than other informal workers as they produce a wide variety of goods and services from their home: for the city, for local economies and even for global producers. Yet most do not have secure tenure or good quality and/or affordable housing to make their homes into productive workplaces. HBW are not recognized and included in city development plans as productive economic agents," she informs.
"The HBWs living along the metro bus route are unable to carry their goods as the metro bus staff does not allow them to do so. On the other hand, the rickshaws and vans that used to ply this route have decreased in number, depriving them of the only choice they had," she says.
"Also, construction of flyovers, underpasses, signal-frees etc have restricted mobility of people, especially women, due to the fast moving traffic and barriers placed on the sides and in the middle of the roads. Now HBWs have to walk long distances and climb overhead bridges with their goods just to get on the other side of the road," shares Ume Laila Azhar.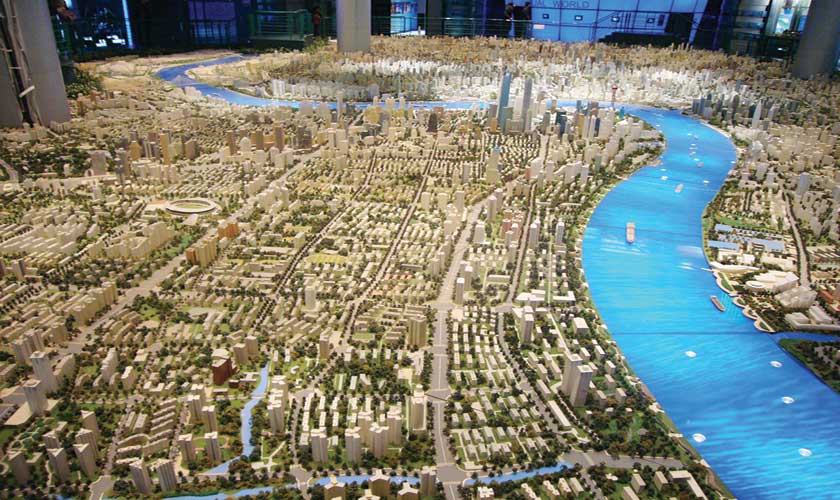 Further confirming the fact that women are neglected when the city plans are undertaken, Ahmed Rafay Alam Advocate, an environmentalist with special interest in urban planning explains, "There is no concept of gender mainstreaming in the country. All the planning is done for the males and women lose the right to work after marriage. If she gives birth to a child her chances of continuing with work further diminish.
"When I was associated with Lahore Electric Supply Company (LESCO), I found out there was only one washroom for a reasonably big number of female employees in a six-storey building. This is the state-of-affairs at a government building."
It is hoped, that in the future, city planners will take women's need into account when making plans for the beautification and development of the cities.