Feedback
Hey Ed,
I enjoy reading "My Teenage Years", but it's not often that you indulge us. I think that you should have this section at least twice a month. And, in addition to TV and movie stars, we would like to read about the teenage years of our national heroes like Sarfraz Ahmad (Capt) (Wk), Fakhar Zaman, Ahmed Shehzad, etc.
Baqir Anwer, Rawalpindi
Hello Editor,
Really enjoying Iqra Asad's monthly story! I really like the way she builds up tension in the story and crafts witty dialogues to give readers a complete understanding of what is going on in the lives of the characters.
I think Leena is overprotective and dominating; she can guide Inaya and give her advice on how to limit her "side-adventures" but the way she is interrogating her sister is totally unacceptable. Imagine if your sister or brother says this to you, "Unlock the phone, smartypants!", how annoyed you would feel.
I have noticed when elders ask too many questions, young people get into "defense mode"; then, they lie and do things secretly which is even more harmful for them.
Another thing is I was waiting to hear about Jasir's reality TV show adventure and Inaya's dropout tragedy, but couldn't find anything about them.
The writer should now quickly get to these conflicts otherwise the readers who are following the story would lose grip over the plot.
Thanks Us magazine for the "Hackschool Project" which is a beautiful addition to the magazine.
Sameena Khan, Bahawalpur
Dear Ed,
I have been reading Us for a long time, and have always admired it for the variety it offers. Your new initiative where you interview head of departments is good, but what I really want to read is about different career options that are available to students in addition to the ones already done to death. Yes, I mean medicine, engineering and journalism.
Zohaib Ali, Lahore
Why stop aging?
Hi Ed,
I have seen many young people buying "anti-aging" beauty products; they think these products would keep their skin wrinkles-free and glowing.
Recently, a US beauty magazine, Allure, announced that they wouldn't be using the expression "anti-aging" as this reinforces the message "that aging is a condition we need to battle".
Being a language student, I truly believe in the power of language. The word "anti-aging" puts so much pressure on the people that your attention is automatically drawn towards products with "anti-aging" label on them. As a result, you end up wasting a lot of money and time.
Magazines and newspapers in Pakistan should also stop using words and expressions that reinforces wrong messages. I really appreciate Us magazine for using "his/her" in the articles and not just "his".
I hope people realize that language matters and by just making few changes in the language we use, we can also change the mindset.
Farhana Hameed, Lahore
Query
Hi Ed,
My friend would like to send his artwork to Us magazine. What's the procedure?
Minal
You can send the scanned copies of the artwork to [email protected]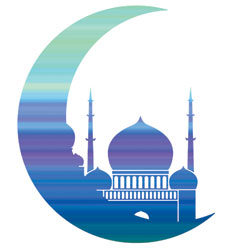 Reflection
Narrated by Al-Bara
I heard the Prophet (S.A.W) delivering a Khutba saying, "The first thing to be done on this day (first day of Id ul Adha) is to pray; and after returning from the prayer we slaughter our sacrifices (in the name of Allah) and whoever does so, he acted according to our Sunna (traditions)."
Sahih Bukhari, Volume 2, Book 15, Number 71
Editor:
Lubna Khalid
Us Magazine, 4th Floor, Al Rahman Building,
I.I.Chundrigar Road, Karachi, Pakistan.
E-mail: [email protected]
Facebook: Us Magazine - Pakistan
Instagram: Us - Magazine for the youth
No items without the full name and address of the sender will be accepted. We regret we cannot reply personally to the e-mails.