Coming Soon
Out this week:
* Albums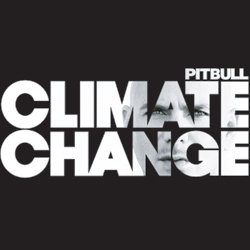 Climate Change by Pitbull: Tenth album by the American rapper; comes after 2015's Dale; features artists including Jennifer Lopez, Robin Thicke, Enrique Iglesias, Jason Derulo, R. Kelly, Leona Lewis, and Austin Mahone.
So Good by Zara Larsson: Second album by the Swedish singer, the follow-up to her 2014 debut 1; includes the singles 'Lush Life', 'Never Forget You', 'Ain't My Fault', 'I Would Like', 'So Good', and 'Symphony'.
* Movies
T2 Trainspotting (starring Ewan McGregor, Jonny Lee Miller, Ewen Bremner, Robert Carlyle) - black comedy, sequel to 1996's Trainspotting; Mark Renton (McGregor) returns home to Scotland after twenty years of estrangement and reunites with his old friends.
Beauty and the Beast (starring Emma Watson, Dan Stevens, Luke Evans) - fantasy musical, remake of Disney's 1991 animated film; a fearsome Beast (Stevens) and a young woman (Watson) who is being pursued by a narcissistic hunter (Evans) fall in love.
Song to Song (starring Ryan Gosling, Michael Fassbender, Rooney Mara, Natalie Portman) - romance; tells the story of two intersecting love triangles.
Celeb Tweets
Conan O'Brien (@ConanOBrien): If there was a gym in my house. I would definitely pay $80 a month to not go to it.
Gary Janetti (@GaryJanetti): I just texted someone and instead of texting back they called me. I've never hated anyone more.
Josh Groban (@joshgroban): Goodbye, day. You've been a real day. You did it. Sun rose and set and most people experienced you. Take care. Tomorrow, you're up.
Spotlight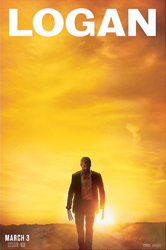 Logan
Cast: Hugh Jackman, Patrick Stewart, Boyd Holbrook, Stephen Merchant, Richard E. Grant, Dafne Keen
Director: James Mangold
Tagline: His time has come.
Action; a weary Logan (Jackman) - who is caring for an ailing Professor X (Stewart) - is drawn back into action when he has to help a young mutant (Keen) who is being pursued by dark forces.
Is the tenth instalment in the X-Men series, and the third Wolverine film, following X-Men Origins: Wolverine (2009) and The Wolverine (2013).
Has received positive reviews from critics, who found the film touching and thoughtful, and ranked it among the best superhero movies.
Is Jackman's last Wolverine film, following the actor's decision to stop playing the character he had been portraying for the past 17 years.
Stewart lost 21 pounds to play the elderly Xavier.
Score composed by Marco Beltrami.
Star
Robert Hepler Lowe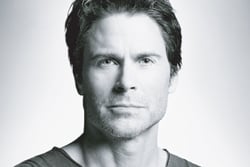 Born on 17th March 1964 in Charlottesville, Virginia, U.S.
Has a younger brother, Chad, who is also an actor.
Parents divorced when he was young.
Became deaf in his right ear because of a virus during infancy.
Got his acting breakthrough with his debut film role in The Outsiders (1983), becoming a part of the Brat Pack.
Public image was damaged during the late '80s because of a leaked explicit videotape, but his career eventually rebounded after he re-emerged in the '90s with a cleaner image.
Has since appeared in television series including The West Wing (1999 - 2003), Brothers & Sisters (2006 - 2010), Parks and Recreation (2010 - 2014), and The Grinder (2015 - 2016).
Is currently starring in the medical drama series Code Black (2016-present).
Has been married to Sheryl Berkoff since 1991; they have two sons - Matthew (born 1993) and John (born 1995).
Also born today: Rob Kardashian, Aisam-ul-Haq Qureshi, Tamar Braxton, Stephen Gately, Justin Hawkins, Caroline Corr, Gary Sinise