Coming Soon
Out this week: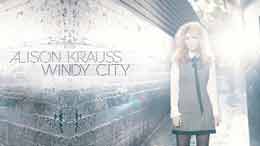 * Albums
Windy City by Alison Krauss: The country singer's fifth solo album, her first solo release in almost eighteen years since Forget About It (1999); features covers of ten classic songs.
Prisoner by Ryan Adams: Sixteenth album by the singer, the follow-up to his cover of Taylor Swift's 1989 (2015); includes the singles 'Do You Still Love Me?', 'To Be Without You', and 'Doomsday'.
* Movies
The Great Wall (starring Matt Damon, Willem Dafoe, Jing Tian, Pedro Pascal, Andy Lau) – action; European mercenaries become involved in the defence of the Great Wall of China against monstrous creatures.
A Cure for Wellness (starring Dane DeHaan, Jason Isaacs, Mia Goth) – thriller; a young executive (DeHaan) suspects that a wellness spa's miraculous treatments aren't what they seem.
Fist Fight (starring Ice Cube, Charlie Day, Christina Hendricks) – comedy; a teacher (Day) is challenged to an after-school fight after he accidentally gets his colleague (Cube) fired.
Star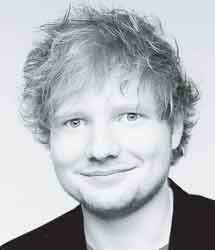 Edward Christopher Sheeran
Born on 17th February 1991 in West Yorkshire, England, United Kingdom.
Has an older brother, Matthew.
Sang in a local church choir as a child.
Started recording music in 2004, and subsequently self-released several EPs.
Released his debut album + in 2011, which earned him international fame, and second album x in 2014, which was also massively popular.
Has also co-written songs for several artists, including Justin Bieber, One Direction, Taylor Swift, and Hilary Duff.
Needed stitches on his right cheek after Princess Beatrice accidentally cut his face with a sword while jokingly knighting James Blunt in November 2016.
Is set to release his third album, ÷, in March this year.
Also born today: Chord Overstreet, Paris Hilton, Joseph Gordon-Levitt, Kelly Carlson, Jerry O'Connell, Taylor Hawkins, Billie Joe Armstrong, Denise Richards, Dominic Purcell, Michael Bay, Michael Jordan, Lou Diamond Phillips, Rene Russo
Awards
59th Annual Grammy Awards
Winners:
Record of the Year: 'Hello' – Adele
Album of the Year: 25 – Adele
Song of the Year: 'Hello' – Adele
Pop Solo Performance: 'Hello' – Adele
Pop Vocal Album: 25 – Adele
Rock Performance: 'Blackstar' – David Bowie
Rock Song: 'Blackstar' – David Bowie
Alternative Music Album: Blackstar – David Bowie
Engineered Album, Non-Classical: Blackstar – David Bowie
Urban Contemporary Album: Lemonade – Beyoncé
Music Video: 'Formation' – Beyoncé
Country Album: A Sailor's Guide to Earth – Sturgill Simpson
Best New Artist: Chance the Rapper
For the complete list of winners, visit grammy.com/nominees
70th British Academy Film Awards
Winners:
Best Film: La La Land
Director: Damien Chazelle – La La Land
Actor in a Leading Role: Casey Affleck – Manchester by the Sea
Actress in a Leading Role: Emma Stone – La La Land
Actor in a Supporting Role: Dev Patel – Lion
Actress in a Supporting Role: Viola Davis – Fences
Animated Film: Kubo and the Two Strings
For the complete list of winners, visit bafta.org/film/film-award-nominees-2017