INSTEPREport
A star-studded event marks the launch of 'Dekha De Rang Apna', a new music video that brings together Sara Haider with music producer Omran Shafique and director Jami.
Karachi
In a span of just a few years, Sara Haider, through sheer hard work and exceptional talent, has managed to establish herself as one of music's most creative artists.
2015 has been a productive year for Haider as she made a splash on Coke Studio, not just with backing vocals, but also by collaborating with Ali Zafar on the jazzy 'Ae Dil'. You can catch her in versatile form on Zohaib Kazi's new album, the ambitious and beautiful Ismail Ka Urdu Sheher. If that's not enough, Sara also performed at the Lux Style Awards as part of a tribute to Ali Zafar, and bagged
Musician par excellence Omran Shafique, who has producedthe new single, gives a soundbyte.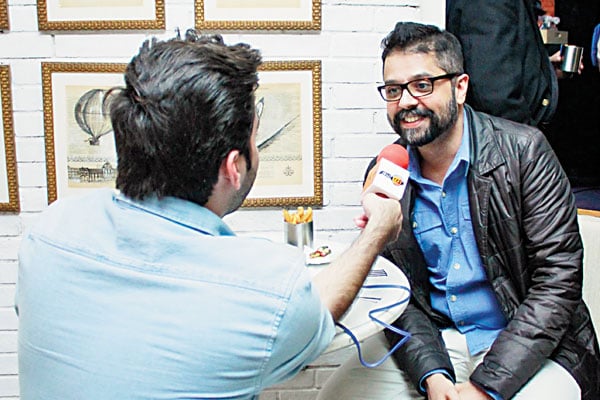 the award for Best Emerging Talent in Music. She's also been roped in by Kiran Fine Jewelry as brand ambassador or as Kiran Aman likes to call it, the KFJ Woman.
As the year comes to a close, Sara Haider's ending it on a high note, with her new music video, 'Dekha De Rang Apna', which has been directed by ace storyteller, Jami, and is masterful in its narrative approach.
Sponsored by Levi's, and part of the apparel brand's campaign, Live in Levi's, the video tells the musical story of Sara Haider, the influence and impact music has had on her as an individual and what it means to live the life, believe in it and scale newer, unseen heights with it.
The video opens, like a signature, stylish Jami video, which means there are small, intricate details and texture that makes it much more than a performance video. We catch Sara singing,Jami, who has directed several iconic music videos in his career,adds another feather in his cap with 'Dekha De RangApna' that tells the musical story of one Sara Haider.
in her element, but the video rises and what one sees are details like many musical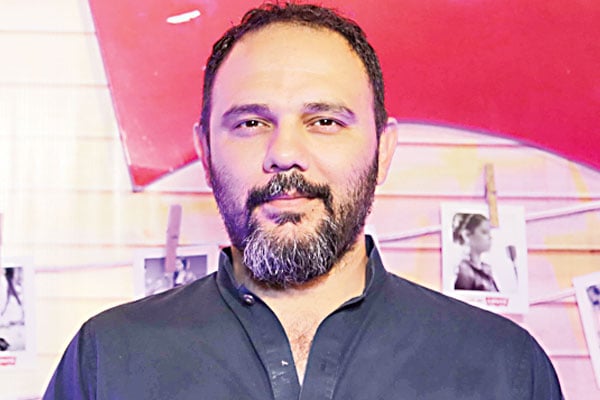 instruments that inspire the artist, a vinyl record player, Sara playing a note on a piano, writing songs/ideas/concepts, exploring and taking risks, struggling, surviving and finding herself, sorting through records - it's a video that centers on music discovery and passion, which in this case belongs to Sara Haider. Jami lets Sara shine and to be fair, we wouldn't want it any other way. The presence of Karachi's architecture also comes across as significant as the city, brutal and breathtaking in equal measure, has played and continues to play a role in Sara's life. The city's evolution and that of the artist are inextricably linked.
And it has to be said this thumping, genre-hopping song that has been written by Ahsan Bari, composed by Sara Haider alongside Omran Shafique (who is also music producer to the single), is funky, gritty and grungy, full of optimism and hope. At a time when one routinely hears about lack of anthem-esque songs, here's a song that has all the hallmarks of becoming one.
The music video, thankfully, deserves all the attention that has been bestowed on it so far. In attendance were some of industry's most electic names like be back for the sequels.Tapu Javeri and Faizan Haqque.In fact, the event to mark the launch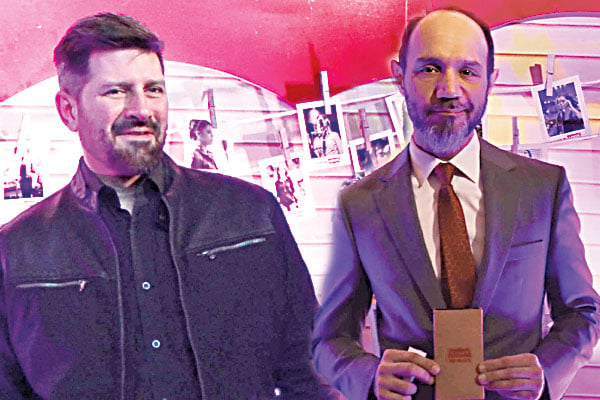 of this music project was as star-studded as it gets with some of the industry's prolific names in attendance. The red carpet was buzzing with activity as Rohail Hyatt, Zohaib Kazi, Tapu Javeri, Faizan Haqque, Azaan Sami Khan, Adnan Pardesy, Farooq Mengal and several others showcased their support by turning up.
Speaking about her new music video, Sara Haider shared: "The song is rich in its content; it delivers the message of hope, like how better our city and life of its people could be. My work with Omran, Jami and Levi's is very personal to me and I couldn't expect a better team to execute this idea with that honesty and putting in heart, soul and love in right proportion."
On a parting note, Sara noted, "It is in fact a story which I claim as my story. I'm nervous and excited to share it with you all and today it's a big day for me."
Credits:
Director – Jami
Concept- Azadkhayal (Saima Saleem and Nazira Ali.)
Artist: Sara Haider
Composed by Sara Haider and Omran Shafique
Song Produced, Recorded and Mixed by – Omran Shafique
Lyrics – Ahsen Bari
D.O.P – Farhan Hafeez
Make-up – N-Pro