Ali Sethi's music video for his revived version of the classic, 'Chan Kithan Guzari Aayi Raat Vey', features his sister Mira Sethi.
InstepREVIEW
The musician and designer come together for a unique and fashionable collaboration.
Ali Sethi just dropped a brand new track, a revived version of the classic, 'Chan Kithan Guzari Aayi Raat Vey' ('Where were you last night, love?'). A popular folk ditty from rural Punjab, Sethi shares that it's been sung by every great singer worth his or her salt including Dhinanath Mangeshkar, Surinder Kaur, Ustad Barkat Ali Khan and Suraya Multanikar among others. "In our rendition of the song we've added shades of electronica and indie-rock to the musical arrangement while retaining the traditional ethos of the song (as embodied in the dholak, harmonium and 'been' and I think we've created a new genre here - what I'd like to call 'Punjabi Gothic'," Sethi shares.
He reveals that the music video, directed by Taimoor Salahuddin aka Mooroo, is based on a Cinderella story set in contemporary urban Pakistan with longing, aspiration, dreams and the meeting of tradition and technology being some of the themes explored in the video. While we are yet to hear the song, here's what has us excited.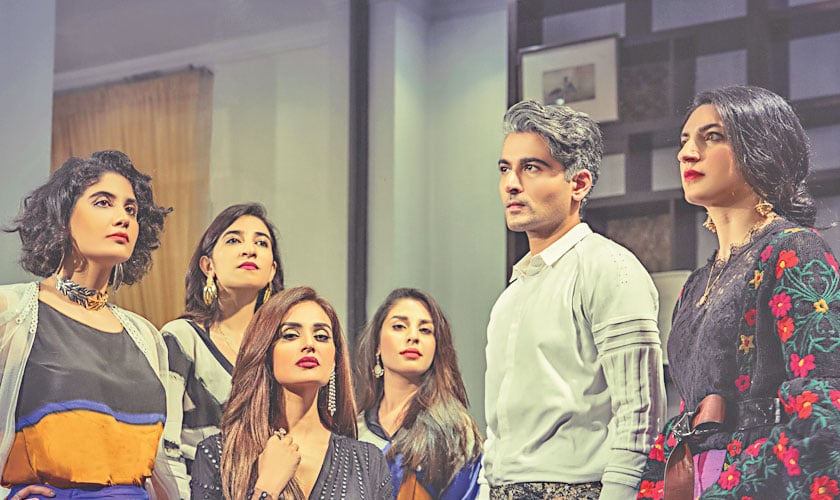 In a unique fashion collaboration, the singer worked with Studio S' Seher Tareen to create a wardrobe for all the characters in his music video where Tareen also gets to showcase her new collection. On why he chose to collaborate with a contemporary chic brand like Studio S for his inherently Punjabi folk music video, Sethi mulls, "Studio S created a collection of clothes inspired by abstract expressionist art of the 20th century but with a strong element of Southern Punjabi craftsmanship. That kind of merger between East and West was a perfect fit for our song and video. The clothes also have a dreamlike quality to them - again that worked very well with our narrative. It was like Seher's designs had our heroine's dreams emblazoned across them."
It is true that the designer's recent collection contains a lot of south Punjab artisanal work from Bahawalpur and Multan in the clothes like mirror work, embroidery, crochet and tarqashi. Tareen adds, "I thought that it was a great way to showcase my collection as opposed to the regular format of a fashion show or exhibition." It is indeed the first time a new collection has been shown through a music video in Pakistan.
What's great is that we'll get to see her clothes on celebrities and real life people alike. Sethi shares that the music video features his sister and actress Mira Sethi in the lead and supermodel Mehreen Syed as the antagonist. It also has actor Mikaal Zulfiqar, singer Jimmy Khan and artists Ayaz Jokio and Saba Khan, as well as a host of other creative friends of Sethi and Tareen, who all bring their distinctive personalities to the story. Sethi also makes a cameo as a Punjab club bearer!
The music video was released a few days earlier but Sethi has several other songs, a documentary film and a TV serial coming up this year.