TVTime
Instep takes a look at the top four most watched TV plays during the month of April.
Whether it's a game show, a reality show or a drama serial, at the end of the day everything boils down to ratings. In a desire to win the ratings game, producers happily compromise on the quality or content of the show if it's generating high numbers and earning them enough money. It seems as though producers keep on following the same formula and aren't willing to try their hands on anything new. And the formula for successful plays in Pakistan is nothing but highlighting the miseries of women so that a large number of the TV-watching audience can relate to and feel sorry for.
Last month's list is no different as most of the plays among the top 10 names revolve around the story of a weeping willow and how she is mistreated by the people around her. Instep takes a look at a few of these plays.
Choti Si Zindagi
The recently concluded drama serial Choti Si Zindagi that featured Shehzad Sheikh and Iqra Aziz as the lead pair, remains among the top plays for the last couple of months. It centered upon the story of a young, married couple – Urva (Sheikh) and Ameena (Aziz) who are forced to marry against their will. While Ameena falls in love with Urva and tries to make their relationship work, Urva's sole concern is to be with his university friend Azra – the love of his life. Even after many years of marriage, Urva plans to marry Azra but when he realizes that his wife and children look up to him, he changes his mind. The couple then lives happily ever after.
Khali Haath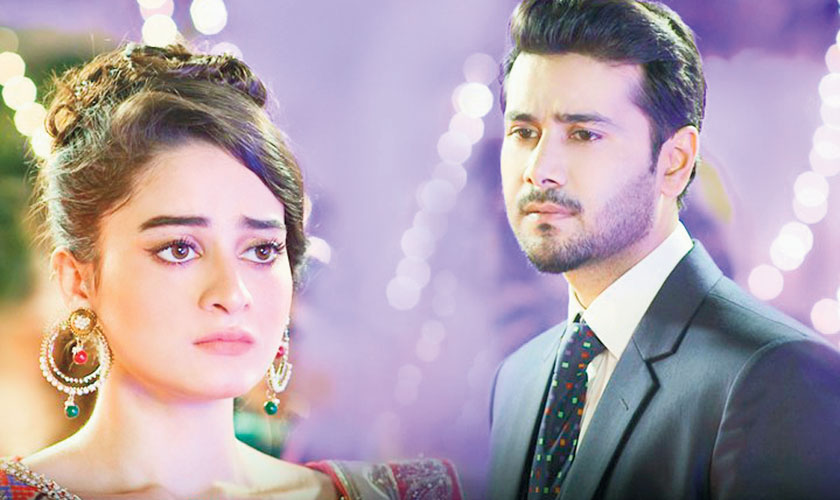 Aiman Khan and Ali Abbas in a still from drama serial Khali Haath.
Another TV play that has generated high ratings last month is Khali Haath. Featuring Aiman Khan, Ali Abbas and Kiran Haq in pivotal roles, the play highlights the sensitivity of a relationship between a man and his sister-in-law. Basil (played by Abbas) falls in love with his wife, Sobia's sister Mashal. He visits his in-laws frequently in order to be around her and ends up expressing his love for his sister-in-law. When Mashal warns her that she'll disclose this to the family, he threatens to part ways with her sister and emotionally manipulates her into thinking that she'll be responsible for it. Mashal gets committed to her cousin Haisam (played by Shehzad Sheikh) upon which Basil creates problems for her and also badmouths Mashal in front of Haisam. Will Haisam marry Mashal or back off, the next few episodes will tell.
Bholi Bano
Starring Syed Jibran, Hiba Bukhari and Nimra Shahid in pivotal roles, Bholi Bano is a complicated love story that revolves around the life of Bano (played by Hiba Bukhari) who gets married to her love interest, Subhan against his step mother's will. Her husband's sister, Zinnia (played by Nimra Shahid) gets committed to Tajdar (played by Syed Jibran), who is in love with the protagonist and doesn't know that she's married to his wife's brother. Upon finding this out, he tries to back out of the marriage but his mother forces him to continue. He then tries to win over Bano and looks for ways to separate her from her husband so that he can be with her. But Bano is in love with her husband and keeps herself away from Tajdar. Will Tajdar succeed in his plans or will Subhan take a stand for Bano in front of his mother?
Bay Khudi
Starring Noor Hassan and Indian actress Sara Khan, Bay Khudi has been under criticism for romanticizing rape. However it falls under the top 10 most watched plays in the month of April. The lead actor (played by Hassan) sexually assaults a cousin (played by Khan) he is in love with. None of the family members know who the culprit is but to save their family's name, they end up marrying the two. While the couple struggles for years to save their marriage, the woman is unable to give their daughter the love and attention she deserves as their child doesn't know who her real father is. This makes her daughter rebellious who wants to leave her parent's house as soon as she can. To achieve this feat, she agrees to marry her cousin who is in love with her. In the latest episode, she demands for a simple marriage and that too without any delay. The coming episodes will tell if she forgives her parents and manages to lead a peaceful life ahead or not.