InstepInterview
The actor speaks to Instep about TV projects, playing it safe with cinema and the importance of financial stability.
The name Imran Abbas is well-known to fans, critics and all those who follow local TV productions with a certain degree of seriousness. Having won acclaim for Khuda Aur Mohabbat 2, the actor has moved on to his next project, Mohabbat Tumse Nafrat Hai that is currently on-air and has placed him in the spotlight in just the right way. Helmed by Farooq Rind and penned by Khalil-ur-Rehman Qamar, Mohabbat Tumse Nafrat Hai features Ayeza Khan and Shahzad Sheikh alongside Abbas and has begun on a promising note.
For Abbas, the experience of working on the serial has been a positive one thus far. "I had a wonderful time working with the production house, 7th Sky on a serial called Tum Kon Piya last year," observed Abbas. "On top of that, this play been written by such a gifted writer and directed by someone whose work I'm very fond of personally."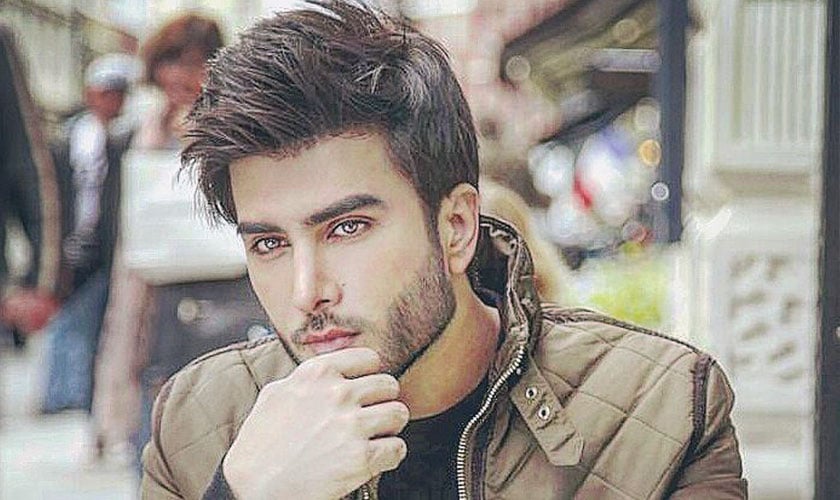 Reiterating his point further, he told Instep: "I'm very particular about the actress I'm paired with and I share great chemistry and comfort with Ayeza. So overall, I knew it was a safe gamble. It's something that has been tried and tested previously, so there weren't any risks."
Abbas's words make one wonder whether the serial is another showcase of a love triangle but the actor, rejecting this premise, said on the matter: "It's different in a lot of ways. There's also a transformation for the story and my character. There are several intriguing twists and turns in the plot that you'll discover."
Believing that media plays a strong role in the promotion of the arts, Abbas explained that such efforts are no longer limited to films.
"I think it has become very important. Previously, we used to completely rely on word-of-mouth. But now marketing strategies play an essential role in the success or failure of any project at all – I feel that promotions are no longer only limited to films, they've become equally relevant for television as well."
The actor who rose to stardom with the serial Khuda Aur Mohabbat six years ago, reshot the entire serial and also featured in its second installment opposite budding actress, Kubra Khan.
"There were major changes in the development and detailing of the characters," recalled Abbas. "It was originally aired in 2011 so obviously the newer version was a lot more contemporary. It was better in terms of production. Also, the second season picks up from where the last one ended and all of us have changed physically over the years as well so to make it all look relevant, we had to reshoot the first season. Nonetheless, I'm grateful to all the viewers for giving it so much love this time around as well. I feel blessed."
Moving on to other matters, Abbas also disclosed that his motive now is to earn hefty. "Thankfully I get paid exactly what I quote but of course financial stability is extremely important.
At the end of the day, all of us are working for survival and strive to make a living out of it. Gone are the days when we had to prove our mettle. I know I am working for money because above anything, it is my job."
I divert our chat to films and question the actor when we'll get to see him on the Pakistani silver screen. Having played a supporting character in the drama, Abdullah: The Final Witness as well as making a cameo appearance in Ae Dil Hai Mushkil, the actor revealed that he's in the process of signing local feature films.
"I have been experimenting across the border. I wasn't satisfied with Creature 3D. I liked the film but I expected a lot more from the audience. With Janisaar, we knew our niche market and we weren't trying to cater to the masses at all," said Abbas about his tryst with Bollywood and how those experiences have made him wiser. "At this point of time, I don't want to take any risks in my career. I've become very choosy about what I select and I actually thank God that I had to let go of a few Pakistani films because they turned out to be beyond disappointing."
All that said, Abbas is still looking to resume projects across the border that were delayed in the aftermath of the Uri attacks. "There will always be people who will stigmatize the entire society. It's not restricted to India. We have them here in Pakistan too. But I do believe that any reciprocation and mutual respect is important. If we have started playing Indian films in our theatres, they need to start airing our television serials on Zee Zindagi as well."
A firm believer in the power of the arts, Abbas maintained that he hopes to not let political instability seep into his art and craft.
"We need to get rid of this negativity. As far as my personal experience of collaborating with Indian artists is concerned, I've never been through any discomfort whatsoever and have only been showered with love and respect. Also, we cannot deny the fact that Bollywood is a huge industry and the international exposure it offers is not available locally. It will take time for us to build infrastructure but I see great enthusiasm in the younger lot and am very hopeful," he continued.
These days, Abbas is staying busy shooting for another serial that is slated to air on Geo Entertainment. With Wajahat Rauf helming the series, Yaar-e-Bewafa features the actor alongside Sarah Khan and Arij Fatyma and tells the story of a middle-class family and its struggles in life. On a parting note, the actor hinted at a project overseas that he says will begin this summer.