The upcoming edition of Lahore Music Meet will feature, among other things, a curated showcase for contemporary visual artists called Rang Saazi plus Face Music Mela 2017 announces new dates.
In this climate of uncertainty and relentless violence and grief, few things can bring joy to people. One such activity is music and there's nothing more special than the two-day symposium that is Lahore Music Meet, where music truly comes alive. Returning with its third edition later this week (Saturday, February 11) at the Alhamra Arts Council, it's a space that holds incredible promise and is about the astonishing potential that can be found in the music scene, particularly in indie music.
We know that over the course of two days, artists such as Poor Rich Boy, Javed Bashir, Slowspin, Ali Suhail, Hathi, Abdullah Siddiqui, Ehlerock, Janoobi Khargosh, Kashmir, Jaubi, Keeray Makoray, TMPST, MU, Patari Tabeer, Saakin, Wooly and the Uke, Shajie, Shorbanoor, Wisdom Salad, Tonight Us, Noah's Heark, Mehdi Maloof and Mohammad Aitzaz will perform live. LMM will also feature workshops, panel discussions and create awareness about the needs of the industry and artists.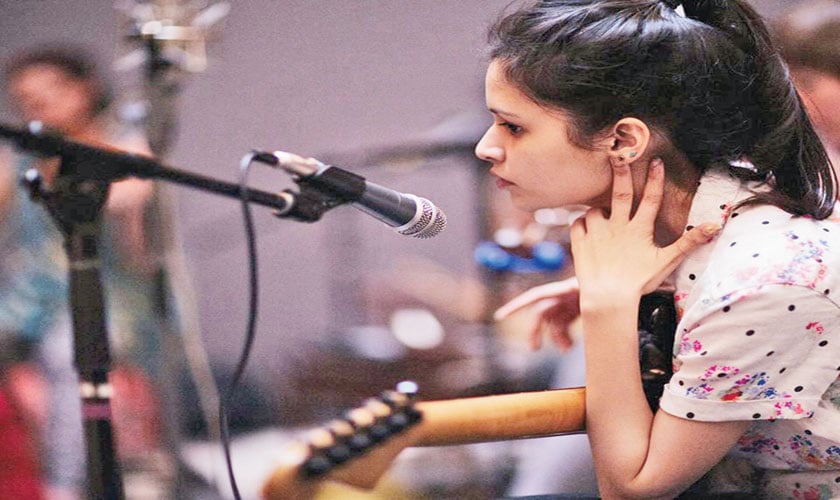 Those attending will also have a chance to collect some pretty special merchandise including some very playful-designed matchboxes and more importantly, attend a spectacular exhibition called Rang-Saazi, "a curated showcase for contemporary visual artists to broadly explore and interpret music as a subject and subculture and its influence as an integral part of our collective, historical, and cultural identities."
Co-curated by Alifiyah Imani and Azka Shahid, the showcase "follows the evolution of art forms from radical design, abstraction, technology, trends, ideas, and new, critical ways of drawing on music as inspiration. Through the interpretation of several Pakistani artists that have emerged in recent years and a variety of mediums, 'Rang Saazi' will attempt to broaden the viewer's perception of how music can inspire the making of art".
Those who will participate in this exhibit include artists such as Alia Bilgrami, Asad Aly, Bibi Hajra Cheema, Hamza Iftikar, Haris Hidayat Ullah, Hassan Shah Gillani, Humayun Memon, Samya Arif, Mina Arham, Mehreen Murtaza, Omar Gillani, Rahema Zaheer, Saad Khurshid, Sara Pagganwala, Shehzil Malik and Tree House (Ali Reza Dossal & Mariyam Iftikar).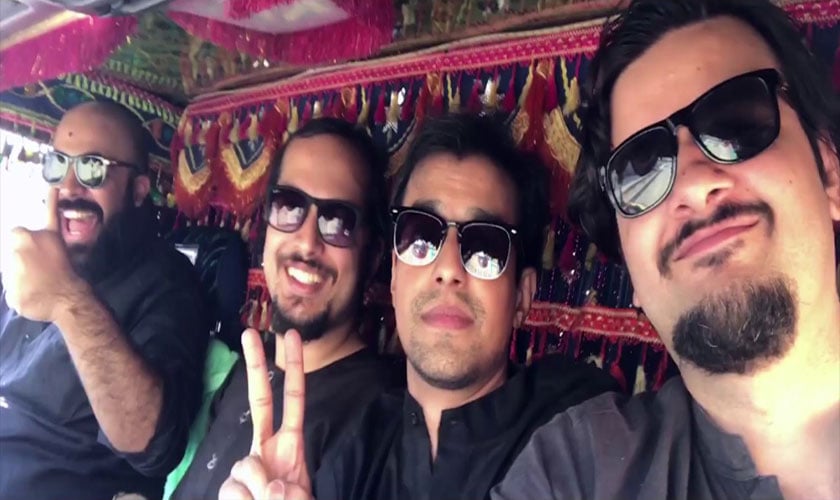 Sikandar Ka Mandar, indie folk rock outfit from Karachi will perform at Music Mela 2017 in Islamabad next month.
The Rang Saazi exhibit's appearance at LMM is also not without significance as music in Pakistan, at least indie, has developed a strong, arresting visual identity and this exhibit will help in creating understanding and links between two art forms that collectively make the world a beautiful place.
In addition, one must also announce that Face Music Mela 2017 that was scheduled to take place this month (March 3 and 4) in Islamabad and was postponed - after a series of devastating attacks emerged across the country caused – in solidarity with those who were mourning – is back on track and will appear next month.
April 21 and 22 will see artists converge at Pakistan National Council of Arts where the event is scheduled to take place. And yes, the line-up is fairly exciting as Sara Haider, Natasha Baig, Sikandar Ka Mandar, Uzair Jaswal, Sibti & the Retrosexuals, Call and Azal are just some of the artists who will participate in the the two day event and give the capital city a chance to experience eclectic music from all over the country.