ENERGY
Current power demand of Balochistan, the largest province in terms of area, is around 1,650MW but it is being supplied in the range of 400MW to 600MW, resulting in massive electricity shortages. Thus, persistent and regular load-shedding of 12-18 hours in major towns, excluding capital Quetta, is a matter of routine, whatever the season. The situation in the rural areas, where 85 percent of the total 13.16 million population lives, is worse as electricity is available only for four hours on a daily basis, while there are areas that are not linked with the national or regional grid systems at all. Consequently, the agricultural, industrial and trade activities in Balochistan grossly suffer, besides civic problems, and it still remains the least- developed province.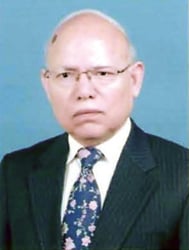 Unfortunately, the recent decision of the government to reduce load-shedding to half across the country will not provide any relief to the consumers in Balochistan as its existing transmission and distribution network is inadequate and incapable to take load more than 600MW that it currently receives. National Transmission and Despatch Company (NTDC) has only 27km circuit length of 500kv transmission line in the province whereas there is no 500kv grid station. Likewise, there are only three 220kv grid stations and has 768km circuit length of 220kv transmission line. Similar is the situation with the 132kv, 66kv, and 33kv network and in-service substations of the NTDC and Quetta Electric Supply Company (QESCO), the distribution entity, respectively.
Though the total installed power generation capacity in Balochistan is of the size of 2,422MW - all gas-based thermal power- the bulk power supply is in fact dispersed to trunk transmission network for utilisation by other provinces. The QESCO purchases bulk of electricity from the two Independent Power Producers (IPPs); Habibullah Coastal Power and Uch Power, and from public sector Central Power Generation Co (GENCO-II)'s Guddu power station, besides supplies from Iran, whereas the balance demand is met by a 35MW gas-based combined cycle power plant in Quetta, which is connected to the national grid, and two steam-based power plants at Pasni (17MW) and Panjgoor (38MW) that are stand-alone units connected to isolated systems. In addition, there are a number of captive power plants that meet industrial requirements of Balochistan.
Gas and electricity has been denied to Balochistan for decades in spite of its strategic importance, though its energy needs are modest and manageable. While the province is rich in energy resources, like oil, natural gas, coal, renewable energy, etc, its energy requirements are generally met - for heating and cooking purposes - through bio-mass energy like firewood, animal dung, and agricultural waste. Due to limited gas supply network, natural gas consumption is extremely low. Regrettably, there are just over three per cent gas consumers in the province though its huge gas reserves have fuelled the national economy since 1950s. Likewise, only a minority of population has access to electricity; there are only 548,980 electricity consumers and power supply is neither regular nor dependable, resulting in the lowest per capita power consumption, almost half of the national average. There are more than 6,000 pending applications for new electricity connections since long.
Power consumption in Balochistan is increasing rapidly, by an average 17 per cent on year-on-year basis. To meet incremental demand of electricity, the provincial government is pursuing the Balochistan Power Generation Policy 2007 but has not achieved much success. Understandably, the private sector is reluctant to invest in Balochistan for a variety of factors. These include poor law and order situation, remoteness of the area, lack of communications and other infrastructure in most of the area, and low return on investment. It is disappointing that there has been no physical progress on a 300MW solar power park, being developed near Quetta by a South Korean company at an investment of $700 million, to be connected to the national grid system. The agreement between CK Solar of Korea and the Balochistan government was signed in December 2013.
Solar power, wind energy, geothermal and micro-hydro systems are among the various resources in Balochistan for alternate and renewable energy. Harnessing of these resources however is insignificant. Balochistan has a long coastline with size-able wind energy potential. Average wind speed of 5-7 meters per second, suitable for wind power generation, exists in most of the areas, such as Naushki, Naukundi, Ormara, Turbat, Pasni, Lasbela and Khuzdar. According to the estimate based on available meteorological data, the province has the potential to generate about 400MW electricity. The stand-alone wind-power units connected to isolated systems are better solutions since more than half of the population in Balochistan is still not connected to the national grid.
The provincial government plans to develop solar and wind-power projects in parallel with the private sector investment. An amount of Rs1,763 million has been allocated by the provincial government for the power sector under its Public Sector Development Programme (PSDP) 2016-17 for implementing the new schemes of electrification and power generation and distribution.
In a latest development, Canada has signed an agreement with the provincial government to establish, in the IPP mode, solar power plants of 1,000MW cumulative capacity in different locations that have been identified. Also, Kuwait's holding company Enertech will develop 50 solar plants each of 10MW capacity that would be off-grid installations. One hopes that these projects materialise within the given time-frame.
Nonetheless, coal is the most common fuel for utility and industrial energy generation. Economic factors are in favour of coal utilisation for power generation because of ever-increasing furnace oil prices and depleting gas reserves. Balochistan has proven coal resources of 217 million tons, with measured reserves of over 52 million tons. There are five coalfields; namely Khost-Shahrig-Harnai, Sore Range-Degari, Duki, Mach and Pir Ismail Ziarat-Chamalang, which are well developed today. Currently, an average of two million tons of coal is being mined annually from these fields, which is more than half of the coal extraction at national level. Sadly, more than 90 per cent coal is dispatched to other provinces for various uses and applications, and the industrial and trade activities in Balochistan have not developed to a satisfactory level.
Additional coal reserves have recently been explored and evaluated. These are located in Loralai and Kohlu districts and the Ghazij Basin. The assessment of coal potential and reserve deposits in these areas is being conducted actively at present. Balochistan coal is generally classified as sub-bituminous to bituminous, and it is considered suitable for power generation. Wapda had installed a coal-based power plant, consisting of two units of 7.5MW each, at Sheikhmanda near Quetta in early sixties and operated it successfully for more than twenty years of its lifetime. Nonetheless, at present there is not a single coal-fired power plant in the province worth mentioning. To meet the projected demand of electricity in Balochistan, it is imperative to develop and use its vast resources of coal for power generation. Due to constraints of existing infrastructure for power transmission and distribution in the area, small-sized coal-based power plants may be established at the coalmine-mouths, ensuring reliable and affordable energy in future, and the socioeconomic development of the region.
The writer is ex-chairman of the State Engineering Corporation