This week meet young and talented Momina Mustehsan who has been into singing and music since childhood. "When I started elementary school in New York, I was supposed to take up an instrument. It's part of the curriculum. I decided to take up the violin. Then there was a talent show and I was part of the choir. Everyone had to showcase something. My teacher asked me if I had something to show and I said, I don't know. And she said 'I think you sing well' and that's when I sang for the first time. Then I realized that I had interest in music," says Mustehsan.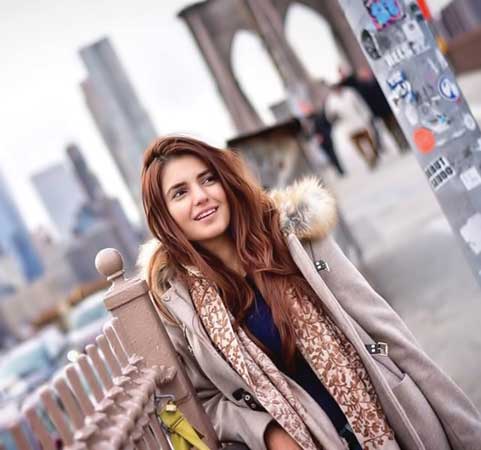 In 2004 she recorded her first cover of Damein Rice's song 'Blower's Daughter'. In 2011 she did 'Meray Bina'. In July 2011 she wrote and recorded the song 'Pi Jaun'. In November 2011, she did Junoon's 20th anniversary album song called 'Sajna'. And in 2014 she did 'Avari' from 'Ek Villain.'
Now 23 years old, Mustehsan, has recently done her graduation. Though she lives in New York, she keeps visiting Pakistan on and off. Mustehsan is excited about being a part of the Coke Studio family for the first time and looks forward to discovering her true artistic potential as a vocalist through the platform that showcases the diversity of Pakistani melodies. Let's see what are her likes and dislikes...
What is your specialized field of singing?
I never formally learned how to sing or play, so I don't have a specialized field. I don't restrict myself with genres, I enjoy them all.
What is your most memorable concert to-date?
Where I performed? Probably in 2nd grade when I sang in front of a large crowd. That was the first and last time I experienced stage fright.
Who was your favourite rock/jazz star when you were growing up or in your teens?
I was a huge fan of Ricky Martin and... Aaron Carter!
In your childhood were you a bright student?
I think I still am haha. I'm a dual degree holder in Engineering and Mathematics.
How has been your journey from 'Meray Bina' to Coke Studio?
So far my music journey has been fantastic. In 2011 I recorded a song called 'Meray Bina' from an Indian movie called 'Crook'. I did a rendition of it with Saad Sultan. Then I wrote a song with Saad Sultan called 'Pi Jaun' and that's what got a lot of attention. Somehow it got to Mohit Soori, the guy who directed the movie. Then came 'Soch', a Pakistani band, who was working with Mohit Suri on the movie, 'Ek Villain'. They heard me through sound cloud and their manager got in touch with me. This was my first commercial project in 2014. Now in early 2016 when Coke Studio Season 9 was being conceived, I was approached by three producers. They asked me if I'd like to perform for them and my joy knew no bounds.
How was your Coke Studio experience?
It was very overwhelming for me because these are classics I am singing with very well-known singers. For me it was a great honour. I was also very nervous - I never get nervous for anything. But I got appreciated a lot once the songs were recorded.
What do you usually wear in daily life?
I don't keep up with (or even am aware of) fashion trends, especially in Pakistan. I like wearing traditional Pakistani clothes when I am here, and anything that feels comfortable when in the US.
What are your favourite international labels?
I don't believe in labels because I feel they are a waste of money. I go with whatever is comfortable and reasonably priced.
Who is your favourite international music celebrity?
JoJo. Her talent and her journey both are incredible. And, Justin Bieber. Because he came out stronger from all the hate he has gotten most of his life and he has been working on himself and evolving.
Who is your favourite music composer?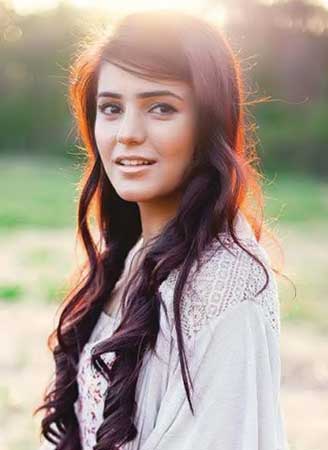 Amit Trivedi
How do you deal with your female fans?
I don't want them to look at me and not be able to relate to me as being just another girl like them. I try my best to respond to all of them, especially when they leave comments like "#goals", thank them and also compliment them back.
Who is your icon in music industry?
Rahat Fateh Ali
One thing you like best about yourself?
I'm not superficial
Your most irritating habit...
Continuing to go out of the way for people who I know don't wish the best for me
You like boys who are....
Confident, ambitious, and respectful
You don't like people who are...
Always complaining and have an air of entitlement
You always feel happy in the company of?
My family
You are afraid of?
My loved ones getting hurt
Your most valuable possession...
My family
What is your all time favourite movie?
'Home Alone'
Are you shopaholic?
I used to be. Not anymore.
What bores you the most?
Conversations that are not constructive
When feeling low you prefer:
To be alone
You are crazy about...
Cupcakes and cats
Among your friends you are known as...
The mommy-figure
Are you a social person or a loner?
Somewhere in the middle, maybe more towards the loner side (haha)
How do you like to spend your Sundays?
At home spending time and cooking for friends and family
Your idea of romance...
Respecting each other as the individuals that they are
Your favourite hangout:
Somewhere quiet and scenic, or at home
Something very few people know about you as a person....
I'm extremely awkward in front of a camera
Your ultimate desire...
To make a positive difference in this world, both as an engineer and as a musician!