COVER STORY
Born in Rawalpindi in 1972, Arieb Azhar is the second son of Nasreen and Aslam Azhar. Aslam Azhar was the founder of Pakistan Television and Nasreen Azhar is a renowned drama actress and human and women's rights activist. Us caught up with Arieb, their gifted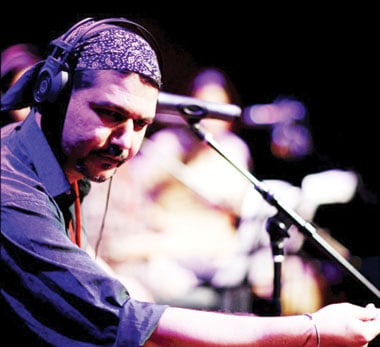 son who is a renowned singer.
Tell us a little about yourself
My father was the founder of Pakistan Television (PTV). He set up the first pilot station of PTV in Lahore and the first subsequent TV stations of Rawalpindi, Karachi, Quetta and Peshawar. My mother, a drama actress, was also involved in the initial phase of PTV as a producer of children's programmes. This was the period when PTV was introducing our great folk and classical musicians on screen, and many of these musicians used to frequent our home. Thus, at an early age, I was exposed to the great music of our land. My parents also made it a point to always play Eastern and Western Classical, Folk and Jazz music on our record player at home, so I was brought up with an appreciation for good music and developed aesthetical sense. When Zia came to power he sacked a lot of free thinking professionals and intellectuals from government service, including my father, so we were forced to shift to Karachi in search of a livelihood. It was there that I picked up the guitar from my elder brother. I also became part of the political left movement of the 80s and started performing lots of revolutionary songs at political functions and gatherings. Thus my music has always been infused with a socio-political awareness. At the age of 17, I first went to the Soviet Union for the purpose of higher education but got disillusioned by the corrupt system I encountered there. This was the period when the Soviet Union was on the verge of collapse. I returned to Pakistan and at the age of 19 I went off to Yugoslavia to study. Though the war that broke up Yugoslavia started a year after I arrived there, I stayed on and became completely integrated into society. I studied Philosophy and Indology in the city of Zagreb which became the capital of the newly formed country of Croatia.
In Zagreb, I learnt to play Balkan and Gypsy music and then formed an Irish music band with my mates called the Shamrock Rovers. My band performed in Croatia, Bosnia, Slovenia, Austria and Germany. Though I had been familiar with Pakistan folk music, it was only when I shifted back to Pakistan, in 2003, that I started delving deeply into our folk and Sufi traditions.

What is the genre of your music?
I would call my music Folk music, even though I usually accompany myself on a guitar, because my compositions are mostly inspired by folk music from our part of the world and elsewhere. All people's music across the world comes from folk music, whether Blues, Reggae, Irish, Balkan or Gypsy, since it expresses the needs and aspirations of the common folk of society. I am working for my own creative fulfillment and trying to play music which speaks to the common man and woman of Pakistan as well as connects us with a wider global audience. In this regard, I find a lot of inspiration in our Sufi poetical tradition which is very relevant not just to the Pakistani society today but to the people of the world, because it speaks about humanity beyond religion, race, creed or colour.
What makes you different from other musicians?
My life's experiences which have initiated me into a world culture. I feel completely at home singing in Urdu, Punjabi, English or Croatian/Bosnian. I don't sing in any of these languages as a 'foreigner', but as an 'insider'.
What is music to you?
Music to me is the harmonious expression of life itself. Sometimes when I'm 'in the zone' and listening to or playing music, all surrounding sounds seem to blend into the melody or scale which I'm focused on. For example, if you listen to the sound of the taanpura long enough, there comes a time when even the call to prayer of the most out-of-tune muezzin seems to blend into the harmony of the taanpura drone. Music also has the potential to pull us out of the most entrenched states of mind, let go of our concerns and worries and create a feeling of communion in which the musician simply becomes an instrument of a power beyond himself.
As the poet has said, "Surr insaan banaa deta hai, surr Rehman mila deta hai" (music makes us human, music connects us with the All-Gracious).
What do you think about the music industry of Pakistan?
The music industry of Pakistan has seen ups and downs and again it finds itself in an infancy phase; as such it needs special attention and nourishment. It first saw a boom right after the creation of the country, then got a boost with the advent of PTV in the 60s, then a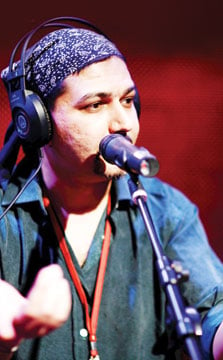 sharp decline in the Zia era. It made a comeback under the restoration of democracy and the burgeoning of music channels that continued in the Musharraf era, and again a decline with the rise of religious extremism in the last decade.
Today, with terrorism on a slight decline and the start up of independent music festivals in the big cities, I feel the music industry is again on an upward slant. What now needs to happen is the establishment of an independent and transparent system of royalty collection from the media houses for the benefit of artists. Some headway is being made in this regard. Most importantly, the state needs to take ownership of the diverse cultures of Pakistan and work towards introducing music and cultural education in schools. These steps together with an improving security situation can take the Pakistan music industry to the next level where it truly can be called an industry. The social media has at least secured the continuation of musical content regardless of how the economic situation for artists develops.
Vocals you are good at? And what do you love to play the most?
I suppose my strong point is my vocals. I inherited a strong voice from my father and a melodic one from my mother. My years of singing revolutionary songs in Karachi and pub songs in the bars of Croatia gave a throw to my voice. Ever since I started studying the classical music tradition of Pakistan, my surr (pitch) and sense of rhythm has also been improving. Though I have been playing guitar since I was 12, I think my skills are still basic; mostly I'm trying to simulate the sounds of our organic stringed instruments like the ektara, dambura, rubab, etc. on my guitar. Sometimes I also doodle on my violin which I got as a gift from my friends. And I enjoy vocal practice (riaz) on the harmonium.
Any specific message you wanted to spread through your music? Or what is the sole purpose behind your music?
The message I want to spread through my music is of love, acceptance, tolerance, beauty, goodness, truth, potential, freedom, rebellion against falsehood, communion, togetherness, celebration of life. The purpose of my music is to feel these qualities myself while expressing them.
Are music and Sufism related?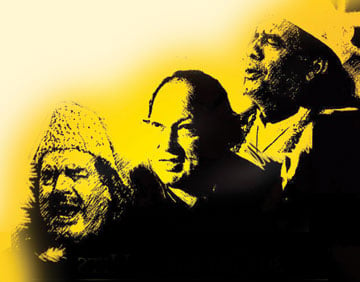 Sufism is inextricably connected with music. Every real musician and every real Sufi can understand each other because they are both trying to connect with the inspiration of being alive. The rest is a matter of vocabulary and context in how far they can understand each other's methodologies. All of Pakistani folk music is in some way connected with Sufism and in fact several of the Sufi poets and saints of the Subcontinent have been music masters and innovators themselves. Even if they don't call it that, the works of music masters from other parts of the world also touch upon the same universally humanist philosophy of life.
Your music is inspired and influenced by?
The strength of common people in the face of seemingly insurmountable odds. Numerous great musicians from the East and the West, from Europe, Africa, America and Asia.
What are your recent projects?
Recently, I have been caught up in the promotion of music which, as much as I hate to admit it, has affected my own music productivity, though it is ever a source of inspiration as well. After starting and running three years of the Music Mela festival of Islamabad, I have recently been working on a documentary film project featuring the players and craftsmen of endangered musical instruments of Pakistan. The film, once completed will be featured in local and international film festivals and aired on national television and will highlight the haunting beauty of our organic folk instruments. I have also recorded some new songs which are waiting to be released.
Your favourite musicians?
There are so many! Pathaney Khan, Abida Parveen, Sabri Brothers, Nusrat Fateh Ali, Saeen Jumman, Reshma, Tufayl Niazi, Salamat Ali Khan, Victor Jara, Christy Moore, Leonard Cohen, Bob Dylan, Bob Marley, Louis Armstrong, Nat King Cole, Aretha Franklin, Nina Simone, Youssou n Dour, Saban Bajramovic, Himzo Polovina, and countless others.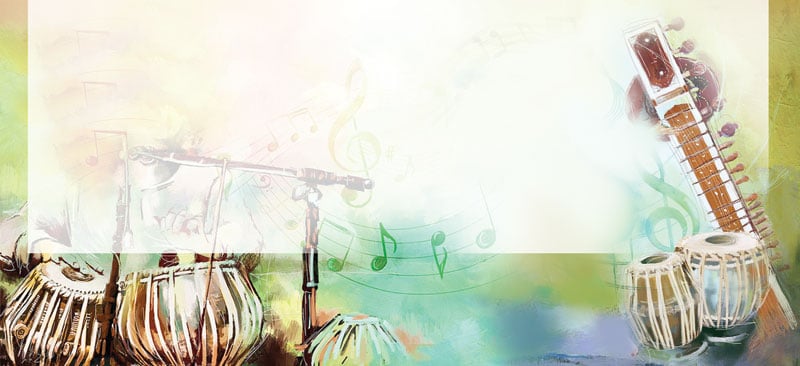 Your achievements?
Connecting with varied audiences in Pakistan and around the world, creating a positive space and being an instrument in bringing some goodness into the world.
Message for the readers
See that your dreams are for the good of all, and follow them till the last breath.
I find a lot of inspiration in our Sufi poetical tradition which is very relevant not just to the Pakistani society today but to the people of the worldI find a lot of inspiration in our Sufi poetical tradition which is very relevant not just to the Pakistani society today but to the people of the worldI find a lot of inspiration in our Sufi poetical tradition which is very relevant not just to the Pakistani society today but to the people of the world