FOCUS
The PML-N embattled government may succeed in fulfilling its promise of ending power cuts before it goes into general elections next year. But the long-standing problems afflicting country's creaky power sector are far from over.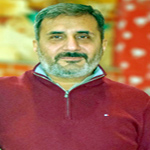 The power cuts, commonly known as load shedding, in fact are the symptom of a deep malaise that has been crippling the power industry of the country for ages. It seems that symptom has been cured but the causes are largely unattended and if they are not properly addressed they could recur any time.
The power generation, in fact, has never been a problem in the country because it has been producing much less electricity than its installed capacity for a variety of reasons.
The real problems crippling power sector, in fact, have been inefficiency, corruption, pilferage, and unpaid dues by the big consumers as well as non-payments to the power producers which successive governments failed to address properly.
The government's apathy towards addressing these problems could be gauged from the fact that nine power producers, all of them local, recently went into international arbitration to recover their unpaid dues from the government.
After coming into power in 2013, the present government promised that it would resolve the power crisis on priority basis. It paid a hefty amount of Rs480 billion piled up in circular debt with a promise that it would not let it to recur.
However, at the time when the government is just a few months away from completing its five-year term, the circular debt according to the finance minister stands at Rs390 billion. According to industry officials the actual amount is much higher than this. They estimate that the circular debt to be left by the PML-N government could be higher than what it inherited.
Frustrated by the government's inability to clear the dues, the nine power producers petitioned arbitration court in London and got a favorable decision ordering the government to pay Rs14 billion in left over of the 2013 payments. The government is also ordered to pay the interest piled up on the unpaid dues.
Though some government officials tried to play down the significance of the ruling by saying that it is not binding as the case is already being heard in the Pakistani court but it reflects badly on international image of Pakistan as a risk-free destination for private investment.
While payment of this amount is not a big deal for the government but the main issues lies with the enormous debt it has piled up during its four years and half of its rule as well as its failure to take requisite measure to address this issue on permanent basis.
The arbitration court decision is also a setback for the government efforts to lure private investors, particularly foreigners, to put in their money into Pakistani power industry as well as in other sectors because they always try to avoid litigation. The ruling is the latest of a string of arbitration cases faced by Pakistan in the international court, most of which were adjudicated against Pakistan.
Just in March, an arbitration tribunal of the World Bank's International Center for Settlement of Investment Disputes rejected Pakistan's case for denying mining license to the Tethyan Copper Company Limited for exploiting Reko Diq gold and copper mine in Baluchistan and imposed a hefty penalty for failing to honor the contract.
It is unfortunate that the successive governments did not make any serious effort to address power sector woes in proper manner. At a recent high-level meeting on the power supply for the country in winter season, Prime Minister Shahid Khaqan Abbasi was informed the energy officials that the country would have surplus electricity between 2,400 megawatts and 3,400 megawatts over the next four months.
But the main question is whether our transmission lines are capable of sustaining the burden of surplus generation? Had that been the case, the country would have used its full installed capacity for power generation long ago. Moreover, what is the point of generating more electricity when you could not make timely payments for this generation.
The delay in payments force producers to generate more power until their dues are cleared and they invoke legal processes in case there is inordinate delay in payments. The government needs to give due attention to its financial management to ensure smooth running of the power sector otherwise it could keep facing power shortages on regular basis.
Privatization of power transmission and distribution companies was one of the main aims of the government in order to overcome inefficiencies by these companies. But privatization process has literally been shelved for more than a year after protests over the sale of Pakistan International Airlines that led to death of its some workers. These problems are the making of any single government and they cannot be settled by a single government too.
It needs a sustained and continued effort to address these issues but unfortunately these issues have been highly politicized which forces governments, particularly the political ones, to take hasty decisions which are politically less risky.
Successive governments have failed to take any serious effort to tackle rampant corruption in the power sector as well as recovery of unpaid dues from powerful consumers for political reasons. All these issues need to be de-politicised and the political parties should commit themselves from extracting political mileage from these matters to allow the government performs its duties without any fear or backlash. But political opposition to the PIA privatization is any guide than the political parties in Pakistan are still far away from showing such kind of maturity.
With elections just a few months away, the political parties are more interested in political point-scoring to enlist as much supporters as possible and they would not like to indulge in any serious business particularly the one that could give any political benefit to their rivals.
Time has come for the political leadership of Pakistan, both from the government and opposition, to show maturity and they should commit themselves that they would not indulge on political point-scoring on key issues. Energy sector woes constitute one of the major issues confronting the nation.
The writer is a senior journalist based in Islamabad