Pakistani diasporas, like in any other developed country in the world, are doing very well in Belgium. With their hard work and dedication, they have managed to become respectable members of the Belgian society and have earned an excellent reputation for Pakistan. Among them a prominent name, of course is that of Ali Raza Syed, a leading businessman involved in many social activities. He landed in Brussels in 1981 at the age of 21 and started working at a carwash. Within a short span of five years, he became the proud owner of that carwash. With the passage of time he consolidated his business endeavors and now he is the chairman of Kashmir Council of European Union, K-2 Real Estates and CEO of Belgium Cellular Company FIFO, apart from various other business enterprises.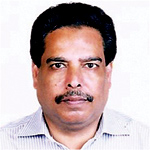 "My father Syed Imam Ali Shah has always been my role model. He believed that there was no shortcut to success and the only way to achieve it was through honesty and hard work. This has always been a guiding force in my life and my trust in my father's philosophy has, in fact, enabled me to reach at this coveted position of a leading businessman in Belgium, from being just an ordinary person who belonged to a small village," he said.
While talking about his journey to success he said that his family belonged to Mirpur, Azad Kashmir and his father was at first a government servant after which he earned a diploma in Hazio Ul Hatiqan, a degree in Hakim Hazir and a Master of Science in Unani all from the American Medical College in Lahore with the Islamia Medical Association during the early 1960s. With a respectable income, life was very comfortable and there were no worries at all.
"At the time of my father's death, I was 18 years old and the eldest among my siblings, we no longer had a source of income. Consequently, my mother, upon whom all responsibilities of raising and looking after the family had suddenly fallen, had to work very hard to make ends meet. She not only looked after us as a mother but also as a father, ensuring that we were not only well looked after but our education was not hampered in any way, especially financially."
Ali Raza Syed had a passion to become a doctor and worked hard to get an admission in a medical college. However, he failed to get the required percentage for an admission with a scholarship and decided to go abroad in order to pursue a career in medicine. Since his father had already passed away, he was left with no choice but immigrate to Europe. He bought six carpets from his savings, managed to get a visa and landed in Germany in 1979. Though he got an admission in a medical institution, due to paucity of funds he was unable to continue his education, thus he started looking for other career options.
One of his cousins living in Brussels advised him to join him in Belgium. In Brussels he managed to get a part time job while enrolled in a French language course and after earning what was needed for his desired courses, he joined a two-year accounting course. Completing that, he further joined a business administration course. The rest of the time he spent working which is how he landed at a carwash. Around this time his mother joined him in Belgium. He started the job with 12 euro a day and worked whole heartedly with dedication to win the heart of his co-workers and owner. After working there for two to three years, the owner decided to sell the carwash as his health was not permitting him to continue. He was ready to sell the carwash to his dedicated worker Ali Raza Syed on concessional price if he could arrange required funds.
Remembering those days, Ali Raza Syed elaborated, "I told the owner that I've not been able to arrange the required money but in return he said that he wanted to sell his business only to me and readily agreed to take the amount I had arranged and agreed to take the remaining amount over a span of ten years. I worked hard and returned the remaining amount in three years instead of ten. The day I took over the carwash I could not sleep the whole night for I knew that I had achieved this success only due to my mother's prayers. With her prayers and my hard work, my business started expanding aggressively and I managed to buy 12 more carwashes in various places in the city and eventually even sold eight carwashes on a profit. I also ventured into the business of mobile shops and expanded to make nine. Furthermore, in the petrol pump business I managed to expand from one to 11. However, due to my mother's illness, I had to look after her, I sold all my petrol pumps."
Talking about his success in Brussels, he said, "I also ventured in to the construction and real estate business and made huge profits, which is still ongoing. In the meantime, and on the advice of an American friend, I obtained a franchise of hands-free devise of an American brand of mobile accessories. I did fairly well in this business, but unfortunately my mother passed away and I had to stay in Pakistan till her chehlum was observed.
When I returned to Brussels the American refused to continue with me. Instead of getting dejected I went to Taiwan and contacted a mobile accessories manufacturer and established a Cellular Communication Network in Belgium and introduced a new brand named FIFO. Since I had the contacts of the mobile phone retailers of Belgium I was able to successfully launch the product and sent the American brand packing back to the US. By the grace of Allah, my brand is now being sold in France, Germany, Iceland, Switzerland, Spain, Hungary and Holland."
Talking about his personal life, Syed Ali Raza said he got married in 1986 with the consent of his mother. "My mother always was of the opinion that my children should be brought up in Pakistan with eastern cultural traditions which is not possible while living in Belgium. When my mother was seriously ill in 1998 and the whole family was present in Pakistan, she again conveyed to me her wish to keep my family in Pakistan and after her death; I fulfilled her wish and moved my family there. I have three children."
Ali Raza also said that there is no denying the fact that when you really give your heart and soul to build a career, naturally your family life suffers but my wife Saqib Batool has always been a pillar of strength for me. She took care of our children in Pakistan while I was busy striving in Belgium. He gave full credit to his wife, in fact, fondly remarked, "While I was fighting at the office front she was holding the home front."
When asked if he would like to give some tips to the youth, he said that youth of today are very intelligent and smart and above all, are exposed to the latest developments in the world through technology which during his time was simply unthinkable. But despite the communication facilities available to them they must not resort to shortcuts. Rather they should try to achieve their desired targets through hard work, honesty and perseverance. The massive increase in the corporate sector would provide ample opportunities to the youth so all they need to do is to keep on working with dedication and sincerity.
Being a true son of the soil, he has an extensive plan for Azad Kashmir. He has signed an MOU with Municipal Corporation Mirpur for converting garbage into gas and fertiliser. The government would provide him a suitable place and facilities and he would finance the project. He is also in the process of building a state-of-the-art hospital. The area has already been earmarked and the blueprint of the hospital is ready. Agreements have been reached with various medical associations for the provision of doctors from abroad to train and consult local doctors. After construction and equipping of the hospital with the required modern facilities, the hospital will be managed by the Taqiya Beghum Foundation, which he named after his late mother. Hopefully the project would take-off very soon.
Advising the Pakistanis who plan to make a career abroad, he said that during the 70s and 80s the image of Pakistan was pretty good and they could get visa without much difficulty and even illegal immigrants were also accepted and absorbed but after 9/11 things have changed quite a lot and they were no longer being trusted. Therefore, getting visa had become very difficult and the illegal immigrants were being deported and even if they somehow managed to stay there, they had to remain jobless. Thus, his advice for them is to concentrate on their studies and after that find a legal way to go abroad, either through education or by occupation. He warned them to be very careful of the fake employment agents.
Speaking about the Pakistanis living in Belgium, Ali Raza said that most of them had come in the 70s and 80s and they had to make quite an effort to make their stay comfortable in this country. However, with hard work and dedication they managed to create a place for themselves and now most of them were flourishing in business. In fact, most Pakistani living here were doing well. He added with a sense of pride. However, he regretted that the lack of unity and inability to stand on single platform was definitely a matter of concern for a true Pakistani.
He also established International Council for Human Development which most notably helped install a recycling plant with the help of the Belgium Parliament in Azad Kashmir after the devastating earthquake of 2005.
Ali Raza Syed concluded the interview with a remark, "I am a Belgian and a Pakistani with all the cultural values of the east and those of the west. Though at heart I am still a Kashmiri."
The writer is a staff member