FINANCE
The Islamic banking industry of Pakistan, with over 13 percent share of the banking landscape in the country, has placed high hopes with the Federal Budget 2017-18 and banking analysts are expecting aggressive measures in the fifth budget of the current government will at least double the size of the industry in the next three years.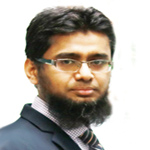 As we analyse the Federal Budget 2017-18 speech of the finance minister Ishaq Dar, we find positive steps proposed to provide a level playing field to the Islamic banking sector, including tax neutrality for Islamic banking instruments, such as Musharakah, Ijarah, Murabaha as compared with conventional banking. The budget also proposes the allowance of depreciation on Musharakah and Diminishing Musharakah transactions to Islamic banking clients – an issue that has created concerns among the customers using Islamic modes of finance.
As we take a close view of the budget, few questions arise. Firstly, are these steps enough to fulfil the government's constitutional responsibility to implement the provision as per Section 38 f, chapter 2 of the 1973 Constitution, which states: "The State shall eliminate Riba as early as possible"?
Secondly, does the budget take the nation near to the dream of our founding father Quaid-e-Azam Muhammad Ali Jinnah who at the opening ceremony of the State Bank of Pakistan (SBP) urged the nation to set up an economic system based on the true Islamic concept of equality of manhood and social justice?
Thirdly, does it also fulfil the government's own commitment to eliminate Riba from the banking system as mentioned by the finance minister in his keynote address in the World Islamic Finance Forum last year in September and on several occasions in his interactions with bankers and business community?
According to the recent SBP survey through KAP Study, the demand of Islamic banking products and services at the public level is over 90 percent. Now, in order to meet the public demand for an Interest free system, to achieve the government's own target of taking Islamic banking share to 20 percent by 2020, and meet the constitutional requirement of elimination of Riba, more aggressive measures are desirable.
This article puts forward the specific recommendations for the consideration of the finance minister and members of parliament with a view to establish a Riba-free banking system in the country at the earliest.
• Most importantly the government should resort to Shariah-compliant domestic debt from banking and non-banking channels, instead of interest based loans during the fiscal year 2017-18. Currently over 95 percent of the government's internal debt are Riba-based and are non-compliant as per the rules of Shariah, including Treasury Bills and Pakistan Investment Bonds. At least 50 percent of all new debt, if not all, should be replaced with Shariah-compliant modes during the year.
• To promote Riba-free banking, it is recommended that the government shall issue directives to all government and public sector entities to place their funds and surplus liquidity only in Shariah-compliant modes and avoid placement of funds on interest. Especially the funds placed by Ministry of Religious Affairs related to Hajj, Zakat and Usher etc must be invested in Riba-free manner.
• To incentivise companies for taking Shariah-compliant financing, Federal Board of Revenue (FBR) should announce a plan to gradually disallow interest paid on conventional loans as a tax-deductible expense in the next five years. In the first-year FBR may allow 80 percent of the interest paid on conventional loan to be tax deductible and gradually decrease this percentage to zero in the next five years to encourage the companies and businesses to convert to Shariah-compliant financing modes.
• The recently announced concessional mark-up scheme for agriculture sector in the federal budget to be offered through counters of National Bank of Pakistan (NBP) and Zarai Tariqiati Bank Limited (ZTBL) must be structured in a Shariah-compliant manner.
• A Rs8 billion fund has been proposed in the budget to provide loans to low-income segments through microfinance banks. It is recommended that this fund should be utilised on the basis of Islamic mode of financing.
• The finance minister had announced reduction of mark-up/interest on Long Term Finance Facility (LTFF). At present, the LTFF offered to exporters does not adhere to Islamic finance principles and is based on interest. SBP should be asked to introduce a Shariah-compliant Long Term Finance Facility within 60 days and reduced rates should be applicable to this offering only.
• On the retail side, it is proposed that from July 2017, the Prime Minister Youth Loan Scheme should be offered only on Shariah-compliant modes, as approved by State Bank of Pakistan, to deepen penetration by attracting youth averse to Riba.
• Furthermore, Risk Sharing Facility for low-cost housing sector may be allowed only to financial institutions offering Shariah-compliant financing schemes. Similarly, House Building Finance Corporation (HBFC) shall be given the target to offer Islamic House Finance scheme within 90 days.
• The budget mentions establishment of Pakistan Infrastructure Bank. To broaden the scope of Islamic finance in the country, this institution should operate on Shariah principles. Additionally, Islamic finance should be the preferred mode of financing for China-Pakistan Economic Corridor (CPEC) related projects. In this pursuit, it must be made mandatory for both local and foreign financial institutions to avail at least 50 percent project financing under Shariah-compliant modes to claim eligibility for tax incentives.
• Tax incentives in terms of three years tax holiday may be given to all new Islamic banks or Islamic banking subsidiaries of conventional banks opted towards complete conversion in the fiscal year 2017-18 and a concessional tax rate should be given to Islamic banks to expand footprints of Riba-free banking across the country.
In the past, the government has strongly supported the cause of Islamic banking in Pakistan and has welcomed suggestions from the industry for its propagation. We are hopeful that the above recommendations are taken into consideration when finalising the Finance Bill for 2017-18.
The writer is director IBA- Centre for Excellence in Islamic Finance