INVESTMENT
During the three and a half years tenure of the Pakistan Tehreek-e-Insaf's (PTI) provincial government in Khyber Pakhtunkhwa, foreign direct investment (FDI) almost remained zero. Due to the delicate relationship with the federal government, the province has failed to get enough funds for its mega projects. To counter that it has applied to different international organisations for loans to carry out several developmental plans.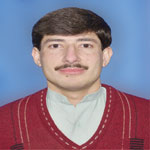 The provincial government will get Rs39 billion in March this year from the Asian Development Bank to complete the Metro Bus Project in Peshawar city. Similarly, the World Bank is also providing it Rs70 billion loans for carrying out many developmental projects. A memorandum of understanding (MoU) has been signed by the representatives of both sides recently. Apart from this, the Asian Development Bank is granting Rs10 billion loan for Pehur High Canal project. Furthermore, it has also taken Rs8.5 billion loan from the Gratuity and Provident Fund (GP Fund) this year for Swat Express Way.
It is to be noted that foreign investment was a part of the constitution of the PTI. During the general elections in 2013, this was its electoral slogan. PTI very proudly claimed at every platform that if it will come into power, there will be queues of foreigners, applying for permission to invest in the province. It even claimed that in 90 days, the province will be the hub of foreign investment and there will be no hurdle in this regard.
With this slogan, PTI won a majority of the seats of the provincial assembly in May 2013 general elections throughout KP, and made its government. However, from that time up to this very moment, it has failed to catch a single foreign investment for the province.
In 2015, the provincial government conducted an International Donors Conference in Dubai. Despite of spending a lot of public money on the conference, no one showed interest in investing.
Similarly, it also held a National Donors Conference in 2016 in Islamabad. The agenda was to invite investors for Hattar Industrial Estate in Haripur district of KP. But once again it failed.
The provincial government is of the view that the miserable situation of security, governance and law and order during the previous government seriously discouraged the foreign investors. However, the situation has improved, and now foreign investment is expected at different sectors.
Dr Sajjad Ahmad Jan, a renowned economist and assistant professor of Economics at the University of Peshawar, said, "In this era of globalisation, governments compete with each other for attracting FDI. However, the consequences of FDI for horizontal inequalities and regional imbalances in countries like Pakistan which are already polarised need to be taken care of. Despite of less friendly investment and business environment, a sizable amount of FDI comes into Pakistan each year."
He said a major share of this FDI goes to the already developed provinces and regions while the underdeveloped provinces like KP get no or very little share.
According to sources, the relationship between the PTI-led provincial and Pakistan Muslim League-Nawaz-led federal government is unsatisfactory, as chiefs of both the parties have serious political rivalry. The PTI chairman Imran Khan has still not accepted Nawaz Sharif as an elected prime minister. From making his party's government in KP up to this very moment, he has not missed any chance of criticising the later. He has used very harsh language for the PM at his party's protests and sit-ins time and again. He also influences the affairs and policies of the KP government.
Many times the PM has expressed well wishes to Imran Khan for playing a role in the progress of the province, but the PTI chairman did not accept his gesture. That is why the federal government is not cooperating with the provincial government in different important matters regarding FDI.
Dr Fahad Khan Afridi, assistant professor and chairman of the Department of Management Sciences at CECOS University of IT and Emerging Sciences, Peshawar, said, "FDI should be directed towards human capital as today is the era of knowledge economy, which requires learning of modern education and skills."
Establishment of advanced technical and vocational institutes, where youth are provided with different trainings has become an absolute necessity. This can only be possible if government develops an outcomes-based-strategic-plan for 10 years and makes FDI a part of it. "In other words, we can reap the fruits of CPEC [China-Pakistan Economic Corridor] if we acquire human capital for the 'game changer' which we can achieve through apt utilisation of FDI," Dr Afridi said.
The security situation is better than the previous years. Major credit goes to military operations for this. However, it cannot be denied that still a fear exists in the environment. Due to which foreigners avoid coming here to establish their offices and setup their industrial units and businesses.
Without providing them security assurance the provincial government cannot achieve desirable goals.
Zahid Shinwari, a renowned industrialist and former president of the Khyber Pakhtunkhwa Chamber of Commerce and Industries (KPCCI), said, "The overall situation of FDI is unsatisfactory in the country. Pakistan has around $5 million FDI that is a very low figure. In this regard, Bangladesh and Turkey are far better than us."
Under such circumstances, how the government can expect FDI to come to KP, he asked. Because of terrorism and the delicate situation of security and law and order, capital flight is on the rise. Local investors are getting out of the province and starting businesses and industries in other cities of the country, whereas the rate of unemployment is also very high.
Zahid further said, "Like other sectors, hydroelectric power, tourism and hospitality, minerals and oil and gas sectors have a very high potential regarding FDI. These are very attractive and rich fields. Our province has huge reserves of minerals and oil and gas. Similarly, it also has a lot of opportunities in tourism and hydel-electricity generation."
The strategic location of the other cities of KP in general and Peshawar in particular, is of high importance. Peshawar is the gate way to Central Asia. Therefore, it can play a pivotal role in the development and prosperity of the country and region. Unlimited opportunities of business are present if FDI comes into here.
According to Haji Muhammad Afzal, president, KPCCI, said, "Terrorism and unsatisfactory law and order situation are the key hurdles in investment from abroad. Now the situation has changed to a great extent, but still foreigners are reluctant and have reservations regarding security. However, Chinese investment through CPEC is expected to bring a prominent positive change in the economy of the province. Therefore, the provincial government should make the environment feasible for investment by providing all types of facilities and special packages to investors."
In global perspective, without prioritising FDI, it is very difficult for the underdeveloped and developing countries to progress and achieve long term objectives, because it provides a strong support to the economy. Therefore, the KP government must chalk out a sustainable and effective policy to catch the eyes of the world by attracting FDI and address the issues of governance and capital flight.
Furthermore, it should make a strong relationship with the federal government, while the later also should play its due role in making KP a peaceful, developed and productive province of the country.
The writer works as a staff reporter with Daily Jang in Peshawar