Adeel Chaudhry was the first Pakistani actor to endorse an Indian product, Pan Parag, and appear alongside King Khan in the TVC.
The Pakistani singer, who recently shot to fame after appearing opposite Shah Rukh Khan in a TV commercial, is all set to make his acting debut in B-town on February 19.
Adeel Chaudhry is being dubbed as the latest Pakistani export to Bollywood. But his first stint in B-town dates back to 2008, when he first lent his voice to Shahid Kapoor's popular dance number 'Move Your Body'. Seven years down the lane, having worked in various drama serials like Yeh Zindagi Hai while simultaneously making music, the multi-talented Adeel has found his way to the big screen. Instep caught up with singer-turned-actor on his upcoming film Rhythm, the much-hyped commercial with SRK and his future in the field of acting: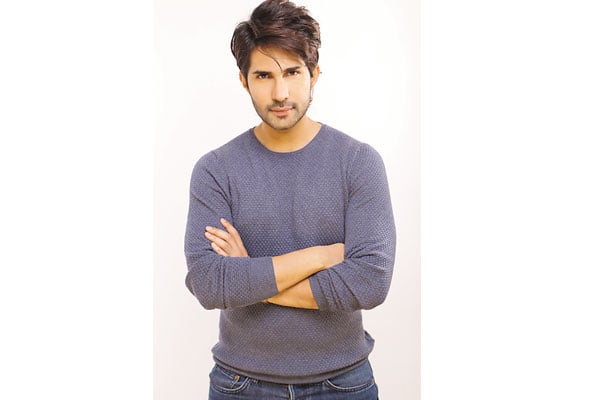 Instep: How were you approached for the film?
Adeel Chaudhry: A few years ago I began travelling to India more often as I was singing for films like Kismat Konnection and Love Aaj Kal and that's when people in Bollywood started knowing more about me as someone who is interested in both singing and acting. With Rhythm, I actually went to Vivek Kumar, the director, for a music-related meeting. He wanted me to sing for the film but then he ended up putting me in front of the camera.
Instep: Have you felt a difference in the way of working between the Pakistani film industry and Bollywood?
AC: I don't feel there are any differences. The dimensions in terms of filmmaking are similar. In fact, both are so uniquely compatible in terms of ideas and topics that it surprises me when people start making comparisons. Both the industries are progressing at their own pace and within their own cultures but the soil and soul remains the same because after all we were both part of the sub-continent.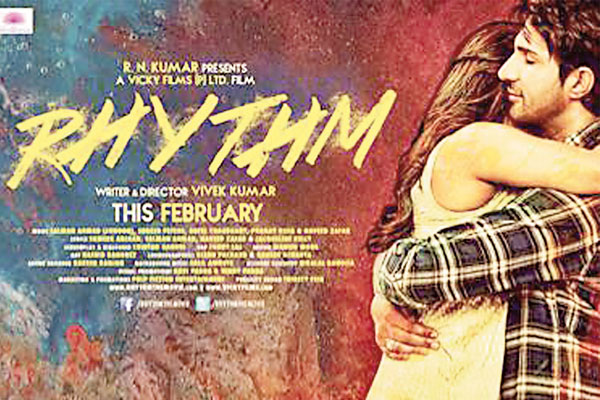 Instep: You were the first celebrity to endorse a product in India. How was the feedback?
AC: I was really blown away. I have always been a fan of SRK and it was a dream come true to work with him. I have never learnt so much in my entire life than in that one endorsement with the living legend himself. Also, the response was great. It felt like I had achieved a milestone and I am thankful to God for providing me with this opportunity.
Instep: We haven't heard you sing for a while now…
AC: I have already established myself as a singer in the industry. My main goal was always to get into acting and so for now, I am focusing more on it. But since music is my passion and it runs in my veins, I can hardly get through the day without humming a tune. And whenever I make something, I forward it for serials like I did for Kaise Tumse Kahun or for films. But I always push myself to explore different horizons and that's the trip I am on, right now.
Instep: Dream directors and actors you'd like to work with in future…
AC: I would love to work with filmmakers like Shoaib Mansoor, Karan Johar and Sanjay Leela Bhansali. And in terms of acting, i'd love to work with Mahira Khan, Katrina Kaif, Naseerudin Shah, Nawazuddin Siddiqui and Salman Shahid.
Instep: What are your future plans?
AC: For now, I am headed to India for the promotions of Rhythm and after that I'll return and start working on a project with my friend and director, Fahim Burney, titled Dharkan. It will hit TV screens this summer so I am pretty excited about that. Other than that, there are a number of campaigns and endorsements I am involved in. I also have a film lined up with Hum Network this year. However, I love to take life as it comes. I hate planning because it takes the spontaneity away from life.