Atif Aslam, Meesha Shafi, Shahi Hasan and Fawad Khan make up the judges panel.
MusicMix
Is the musical battleground everything we expected it to be? Five episodes later, here is Instep's conclusion.
When the coveted music battle was originally announced, there were a lot of fears and concerns put forward by those genuinely dedicated to Pakistan's once-again burgeoning music industry. Will this work? Will it help upcoming musicians? As the show reaches its fifth episode and unveils the top three bands, Roots, Badnaam and Kashmir, competing for the top prize, those concerns are being addressed in grand fashion.
For instance, one of the biggest concerns with the format of the show was that it would be featuring a plethora of celebrity musicians along the participating bands. Four of the country's biggest stars, Fawad Khan, Atif Aslam, Shahi Hasan and Meesha Shafi (Farooq Ahmed also judged the auditions) make up the judging panel while one guest celebrity would be taking the stage in every episode to perform an original song right before all the bands took stage. So far Atif Aslam, Sara Haider and Zeb Bangash have all performed new, original tracks.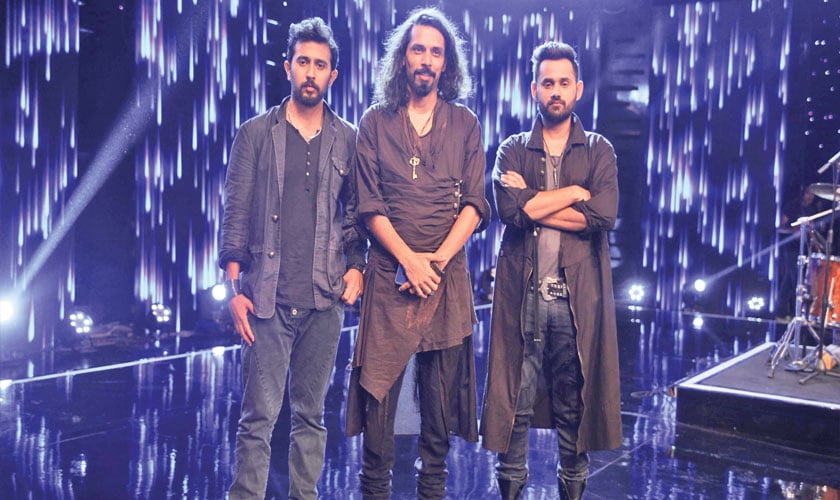 Badnaam is staying true to its rock and Sufi roots
One would be concerned that the celebrities would overshadow the new, unknown musicians and the show would become all about them.
However, after five episodes, we are glad to see that the upcoming bands have enough strength and merit that every week fans of the show are eager to hear what they would be putting forth.
In fact, one finds that the original music being performed by bands like Badnaam and Kashmir is sometimes even superior to what the celebrity musicians have come up with so far. Badnaam is staying true to its rock and Sufi roots by creating their own spin on famous kalaams such as 'Khwaja Ki Dewani' and 'Sham-e-Qalandar'.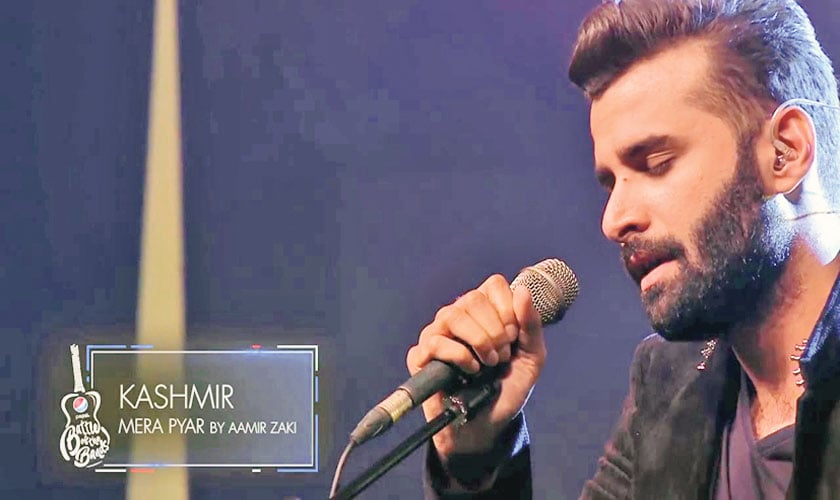 Kashmir, on the other hand, was most impressive with an original track called 'Buddha Baba'. The performance delivered by the band was not the most memorable but they made up for it by their lyrical content that immediately caught everyone's attention. The song is about fear of the dark and the arrival of a boogeyman before going to sleep. It's been a while since we heard complicated and meaningful lyrics like those.
Instep even met Kashmir at Pepsi's press conference and asked them what the band likes to sing about. "Bilal (the vocalist) often writes about depression and anxiety," shared Ali, the keyboardist. In this day and age where almost every other pop song is about love and wanderlust, it's unusual to see someone singing about something else that is also very real. We are curious about Kashmir's original music now.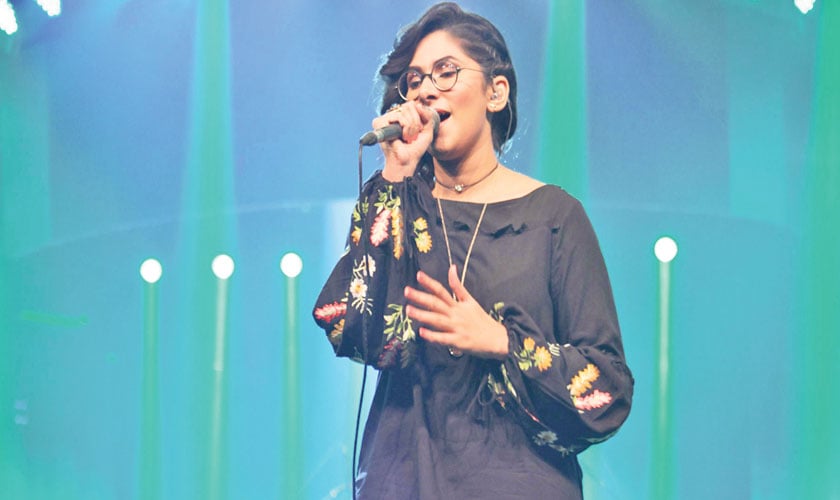 Another concern was whether this platform would actually help competing bands or not. However, one quick search on Twitter, Facebook and YouTube is enough to know that there is a tremendous buzz around the show. One can find people rooting for their favourite bands; Kashmir has picked up a lot of traction on social media thanks to the virality of their rendition of Amir Zaki's 'Mera Pyaar'. Since Pepsi Battle of the Bands airs on nearly every other TV channel, people who aren't online are also getting a chance to watch the show and discover the bands.
There is one concern that still needs to be addressed and since we are close to the end of the show, one hopes that if not this season than at least the second season picks up on this suggestion: one hopes to see more personality from the band members. What are they like? What are their back-stories? What did it take for them to finally get here?
Even when bands get selected to go to the next round, we hardly see any happy or relieved expressions or behavior. The musicians should express their happiness or sadness. It is more endearing to see the musicians as real people and that will only come across if we get to know more about them, other than what music they play and how.
So far, Pepsi has done a good job in terms of grooming the musicians. There is a huge difference in how the bands sound now as opposed to what they sounded like when they first appeared in the auditions round. We're absolutely hooked to the show and glad to have been introduced to some phenomenal musicians, like Madlock and Jasim Haider and the Pindi Boys who may have been disqualified but have enough character that we are still keeping an eye out for them.