SOCIALMATTERS
Actor turned writer channels knowledge gained while shooting Udaari into a book set to release early next year.
Ahsan Khan is an actor who took a career risk with a role in last year's socially responsible drama, Udaari. The drama turned out to be a brilliant production that resonated with people across classes and highlighted a problem in society without preaching. But playing a pedophile on screen could not have been easy for the actor. Khan managed to essay the role to perfection and the experience set him off on a writing journey that is to culminate in a book titled Coming of Age - My Education on Child Sexual Abuse, expected to release early next year.
"I have always had a great fondness for children. Their innocence, sense of adventure, optimism, unbridled hopefulness, honesty and lack of pretense fascinates me. I had been aware of the problem of child sexual abuse all of my adult life but did not understand the extent of the problem. Working in Udaari, which dealt with the issue head on, opened my eyes to the crime in ways I had never imagined. My concern for abused children did not end with Udaari but got me researching for my book which involved reading books on the topic, studying research papers about child sexual abuse, meeting and talking to victims and their families, discussing the problem with psychologists and counsellors, and most importantly, talking about the issue with two important people in my life – my wife, Fatima Ahsan and my friend and confidante, Ally Adnan," he said.
One of the reasons Udaari was celebrated nationwide was because the drama was in Urdu, a language everyone comprehends, one that transcends classes. Khan's book however, is in English but he claims it's simple, easy-to-understand English targeting the masses. "I hope it will teach people to recognize child sexual abuse, show them steps they can take to prevent it, explain ways of helping victims, educate them about employing intervention, encourage them to become a part of the movement against child sexual abuse, and make them force the government to put meaningful legislation in place to discourage and punish the crime of child sexual abuse."
He has a book tour planned for next year which will include promoting the book through song and dance which he hopes will attract people from all walks of life. We wondered whether his decision to promote a book on child sexual abuse through festivities may be unsettling for some but he feels that fighting child sexual should be celebrated and not mourned. "My shows will be a celebration of our rising consciousness and our fight against the plague of child sexual abuse. I have been talking to a lot of Pakistanis – of vastly diverse and different financial, cultural, intellectual, religious, and educational backgrounds – and found them to be highly intelligent, sensitive, caring, and warm people. I think we only need to focus their attention on social problems which will ensure the process of finding solutions."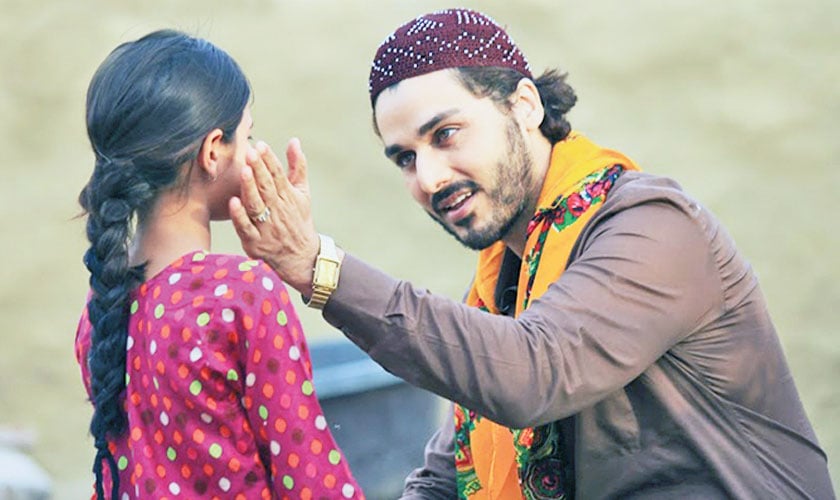 Khan managed to essay the role of Paa Imtiaz to perfection and the experience set him off on a writing journey that is to culminate in a book titled Coming of Age - My Education on Child Sexual Abuse.
He feels song and dance will attract people who do not attend events and symposia about psychological, social and cultural problems. "Those are the people who need education in the area of child sexual abuse. I intensely despise elitism - my book, and my shows, are not designed to attract a few select people from the elite who talk the talk but never walk the walk," he added.
While he is writing the book he shares that he also has three films coming out this year. Additionally, he's singing, dancing and acting for an upcoming theatre play in London called Ishq. The play, where he has the lead role, will be on from September 7-9th.