TVTime
Instep takes a look at some of the new serials that have the potential to make a mark.
Some of the TV plays that came out in recent times focused primarily on social issues (Udaari, Khuda Mera Bhi Hai) aside from the usual love sagas that have dominated the small screen since time immemorial. However there is a slight shift observed in the stories that are being highlighted on television these days. And it is always refreshing to come across plays that attempt to explore themes and issues that are integral to life but are mostly brushed under the carpet. Instep takes a look at some of the plays with intriguing storylines that have us hooked on to our TV screens.
O Rangreza
The first on our list is O Rangreza. The first episode of the play, that aired last Friday, introduced viewers to some of the most unusual and interesting characters portrayed by an equally diverse cast. It stars Noman Ijaz as a passionate poet who is mostly surrounded by friends from the neighborhood to whom he reads his poetry. His melodramatic daughter Sassi, essayed by an effervescent Sajal Aly, hovers over these poetry sessions while her simple and innocent mother, Mumtaz aka as Mammu (played by Irsa Ghazal) is perpetually annoyed and flustered. Sassi adores her father and his poetic ways and the two are quick to blame her mother for whatever goes wrong. Her cousin Qasim, played by Bilal Abbas Khan, who lives with them, is in love with her and does everything she asks for. There wasn't a single dull moment in the entire episode and we can't wait to watch the next one that looks equally promising as per the promos.
Laut Ke Chalay Aana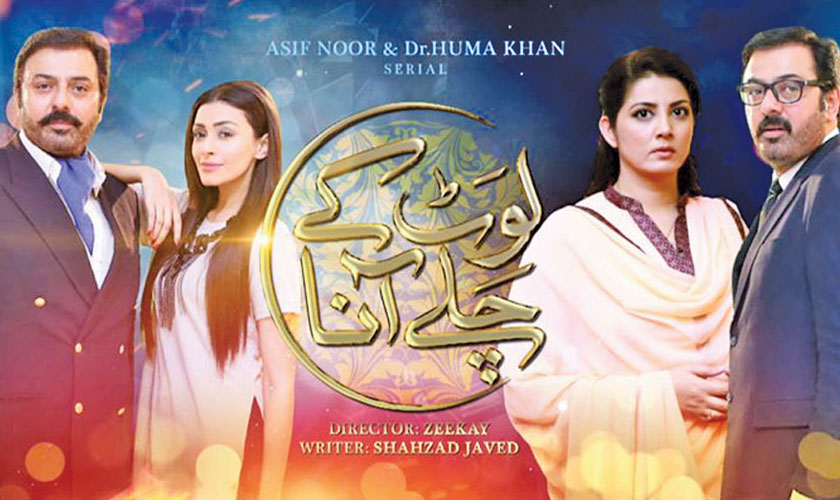 Laut Ke Chalay Aana, featuring Noman Ijaz and Savera Nadeem, tackles the sensitive issue of incompatibility between married couples. Though they have been married for several years and have two grown up daughters, they hardly talk to each other and if they do, they are mostly arguing. Amidst this, a young, modern working woman steps into Ijaz's life and makes him realize what's missing in it. He is inclined towards her and in the latest episode, he proposes to her. Whether she agrees to marry him or not and how Ijaz's wife and daughters react to it will unroll in the next few episodes.
Baaghi
The highly anticipated drama serial, Baaghi, finally made way to our television screens last week with the first episode that has set the bar high. Inspired from the life of internet sensation Qandeel Baloch and starring Saba Qamar in the titular role, the play highlights issues that confront young women in our part of the world, particularly rural areas. Qamar plays the role of a free spirited, bold, young lady who refuses to comply with society's norm and wishes to become popular one day. However the promos suggest that she gets married to a Dubai-returned small time businessman in her locality who falls for her. Whether she is able to achieve what she desires or would she be confined to the four walls, it is yet to be seen. The play has an all star cast including Sarmad Khoosat, who essays the role of her elder brother, Khalid Malik and Osman Khalid Butt aside from Qamar and Kazmi.
Tau Dil Ka Kia Hua
Tau Dil Ka Kia Hua is another play that breaks away from hackneyed plot and characters as it attempts to portray strong and progressive women onscreen. Most of the female characters are independent, working ladies who lead their lives according to their wishes. Featuring an ensemble cast including Zahid Ahmed, Ayeza Khan, Sami Khan, Mansha Pasha and many others, Tau Dil Ka Kia Hua tells the story of a woman (Ayeza Khan) who seeks divorce from her husband (Sami Khan) after almost a year of her marriage as she falls for another man (Zahid Ahmed).
This is something that is hardly seen in our plays and is completely unacceptable in our society but the story offers an interesting take on relationships and how they unfold. Let's wait and watch what the future episodes hold in store for us and if such stories have a place on our television.