The musical orchestra performed their USA Tour Preview,leaving Karachi hungry for more.
Karachi; Sounds of Kolachi are our latest export to the United States; the musical orchestra has been rehearsing five days a week for four consecutive hours since the last two months in order to prepare for their upcoming Centre Stage US tour (that is developed by The Bureau of Education and Cultural Affairs, in partnership with New England Foundation for the Arts).
That said, it seems as though SOK front-man Ahsan Bari has been rehearsing for this moment for all of his life. We say this because Instep saw the band take the stage at PACC last weekend to showcase the music they will be playing in America.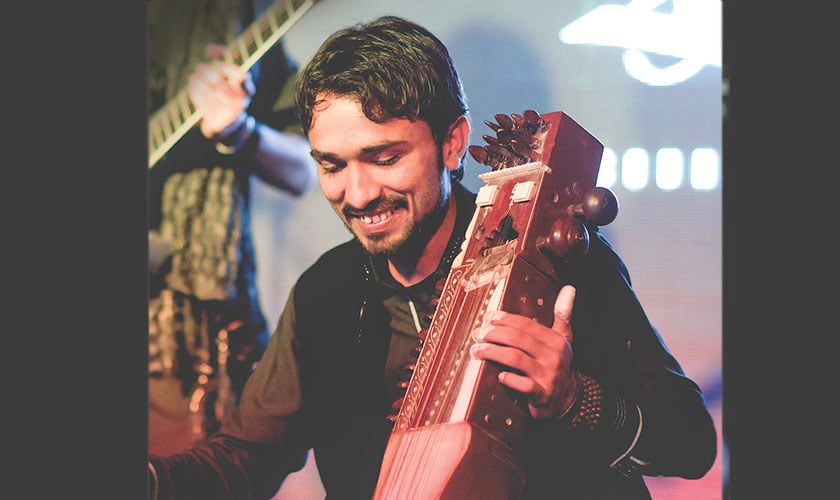 "We wanted Karachi to have a sneak peek into what we have planned for our tour," shared Bari. Unsurprisingly, the show attracted hundreds of people who willingly sat in a cramped up space for the entirety of the two and half hour long performance.
What eventually unfolded onstage can only be described as an otherworldly experience, a term that has been used in the past to describe magnificent musicians such as Nusrat Fateh Ali Khan or Amjad Sabri.
The band opened the evening with an instrumental before starting the show with their song 'Allah Hee Dega' from their debut album Elhaam. The song is about a man's utter devotion to his God, seeking help only from him and no one else. If the words aren't enough to waken up your soul, then the band's hauntingly melodic performance will do the trick. And that's the thing with most of SOK songs. They sound melancholic. But you know what they say, there's beauty in the purity of sadness, and that's the journey an SOK listener goes through when listening to their music. It's very personal; it makes you feel alive.
The band performed a lot of other songs from their album, such as 'Mann Moora' and 'Lakh Jatan' and the original compositions were so brilliant that they didn't have a need to rely heavily on covers, something other musicians often find themselves doing.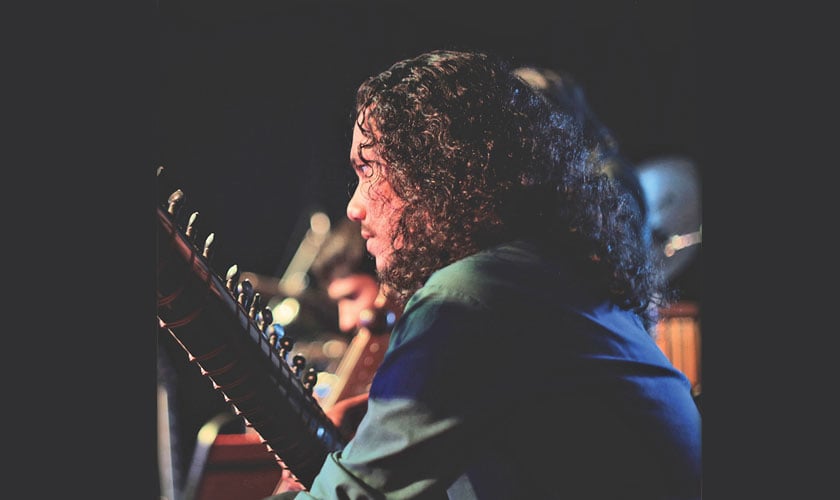 However, that doesn't mean that the covers SOK presented weren't welcome. The band knocked it out of the park with their rendition of Nitin Sawhney's famous composition, 'Nadia' before moving on to a medley of covers that included 'Dam a Dam Mast Qalandar' and 'Ni Saiyon Asan.' Over time, several artists have sung Qalandar's praise but one can safely say that SOK's rendition of the popular kalaam is the best modern interpretation of the song to date.
SOK even performed their version of the national anthem and we feel extremely proud knowing that this rendition will be playing all over America in the next few weeks.
The band also demonstrated command over their craft as well as their superior knowledge and expertise of different musical forms. Their sound would sometimes delve into the blues before turning to Sufi rock music and then again morphing into traditional classical music. SOK introduced the audience to Kajri, a dying musical form that is popular in Uttar Pradesh, Banaras and Bihar. The band also introduced the audience to a Persian musical form, Tarana, which was brought to the region by Sufi scholar and poet Amir Khusro many centuries ago.
That's not to say that SOK's energy was only dark and mysterious; the band has incredible chemistry together, the kind that only comes through after spending a lot of time together. It could be seen in their playful communication with each other on stage. For instance, in the middle of the performance, Bari and the sitar virtuoso Waqas Hussain engaged in jugalbandi, where Bari would hit high notes and Hussain had to hit them in the same order on his sitar.
But the band's true strength lies in the diversity of their sound. For example, SOK includes four phenomenal vocalists; Nimra Rafiq and Quaid Ahmed have been around for a while and thus have mastered their vocal ranges, but the newest additions to the ensemble really deserved applause. Iman Shahid was mesmerizing and Waqar Hussain, who also happens to be the brother of the sitar master mentioned earlier, displayed his classically trained voice beautifully.
Similarly, Gul Mohammad, an integral piece of this musical puzzle who masterfully played the sarangi and enhanced the essence of each song's composition, was also brilliant.
Saif Abbas and Sherjeel O'Neil on guitars also managed to get a roaring applause from the crowd while drummer Shams ul Arifeen is a welcome addition to the band.
The easiest way to describe the effect SOK had on their audience is that it was extremely difficult to sit still. Ace filmmaker Jami was seen in the audience, trying to record the performance but was clearly having a hard time keeping his hand steady through the foot tapping music. "The instant they announced that they're about to play Nusrat Fateh Ali Khan, I knew I had to take my phone out to record it but it was 18 minutes long!" laughed Jami as he attempted to defend his hand's shakiness.
Jami saw the band perform for the first time and was instantly blown away. "My children love music so I brought them here so that they could learn something. Sounds of Kolachi is the only band in Pakistan that is improvising with music and coming up with something new and fresh." The filmmaker went on to explain their musical style. "It's unstructured structure." Later, we told Bari what Jami said about them to which he jumped in delight. "Bilkul sahi pehchana! That's exactly what we're doing. We're learning the structures of musical forms and then breaking them up."
Also present in the audience was the living legend Tina Sani, who was also mesmerized by SOK's performance. "I saw Ahsan perform for the first time at the Arts Council a long time ago. And all I can say is that Ahsan is a natural arranger. This was an experience."
When asked to critique their performance, Tina Sani told Instep: "They are practicing, you can tell. The team is gelling superbly. I think we should just let them be." And ultimately that is the beauty of Sounds of Kolachi. More than 10 musicians on stage with over five instruments, but they come together as one sound.
– Picture courtesy: Salt Arts.