Even as we continue to wonder about the fate of Pakistani cinema, Bollywood films and whether they will make their way to Pakistan, cinematic activity is still happening in this part of the world and that remains the one positive.
Among the high profile films that are scheduled to appear this year is Parwaaz Hay Junoon, a film that will bring together the combined talents of Hamza Ali Abbasi and Osman Khalid Butt. And now it has finally been revealed that 19-year-old Hania Aamir, who starred in last year's hit Janaan, has been cast in the film and will be seen in a pivotal role.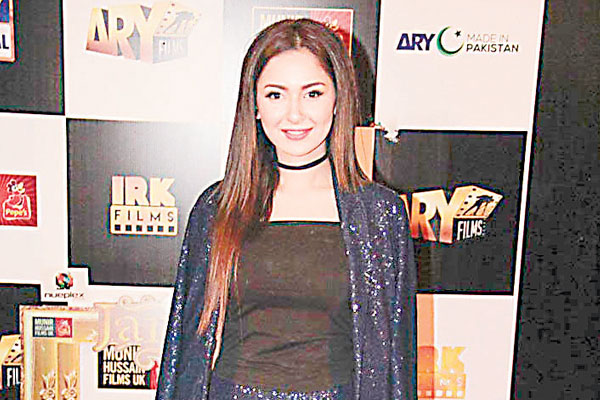 With Haseeb Hasan performing direction duties and Farhat Ishtiaq of Humsfar, Diyar-e-Dil and Udaari fame, penning the script, the film - being produced in collaboration with Pakistan Airforce - will focus on highlighting stories from the real life experiences of pilots and personalities. It has also been reported that the latter will also play part(s) in the film.
In an earlier interview with Instep, writer Farhat Ishtiaq explained that writing for film is a different process than writing for television. She told Instep: "It's no easy feat to come up with a script for a film. It is way too difficult than writing for television. You've to squeeze the narrative to two hours without affecting the quality and you have to be very selective with the scenes."
Elaborating on Parwaaz Hay Junoon's script, she stated further: "I have written the script but I am not sure how it will appear on the big screen and what impact it will have."