wedding
This week You! takes a look at some of the popular wedding trends in bridal wear, hair styles, makeup and jewellery, this season...
Bridal wear:
Gone are the days when bridal outfits looked generic. Today, traditional bridal fashion has come a long way from a simplistic look to the most lush and expensive costumes designed for the special day. With so many options from bespoke designers and ready-to-wear wholesalers, you can be sure your wedding lehenga, saree or dress will match your personality.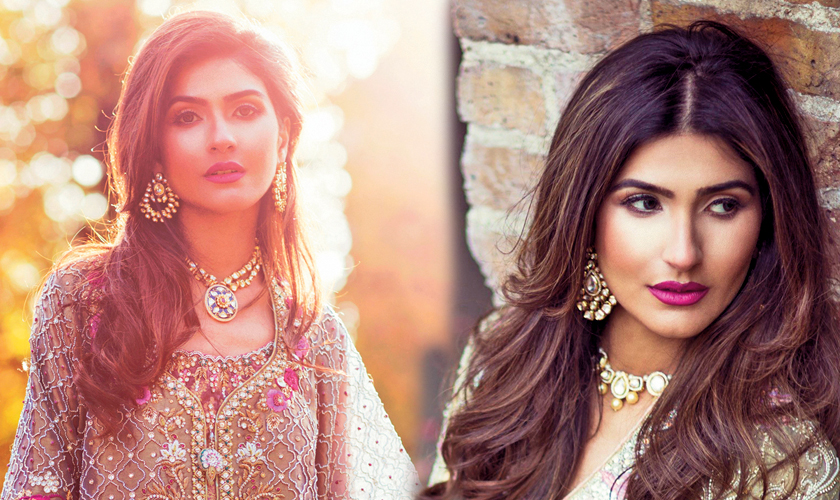 Designs are intricate with beading, crystals and thread work with semi-precious gem stones which are hand-crafted. Net based pallus, zari and resham embroidery, shiny sequined borders and paisley design motifs are examples of fine hand-crafted work on wedding apparels.
Bridal colour palette:
Women today are not sticking to traditional colours such as deep reds for their bridal attires. New wedding season doesn't include bright colours and glamour, today fashion has brought soft and elegant pastel colours. Wedding colour trends for 2017 will be shades of blue, purple, grey and pink. Popular combinations are burnt orange, peach and plum. It's a whole selection of colours; solid colours such as magenta, purple, brown, mustard and pastels such as violet, blues and greens. Infusions of colours such as cerise and peach are also observed in bridal fashion.
Bridal makeup trend report:
Glowy skin: 2017 bridal makeup looks boast natural, dewy skin. Think: a fresh, effortless, yet polished base, using tinted moisturizers and pin-point concealing, in lieu of heavy, full coverage foundations.
Matte brown shadow: In keeping with the natural theme, consider matte brown for your eye shadow and liner. The combo enhances the eyes without looking too in-your-face. However, stay away from brown mascara. Trust us: It will never compare with the boost your lashes get from a solid black.
Pearlescent highlight: Everyone loved a good highlight in 2016, and the same will be said for 2017. Trend reports are showing a touch of pearlescent sheen on the cheek bones and in the inner corners of the eyes.
Bold brows: It's such a fresh, youthful look, and for those who are used to wearing a strong brow, this is the perfect 2017 bridal trend. It's also a great way to enhance your eyes while adding depth and dimension to your bridal look.
Pink candy: Anyone who suggests that brides can't be utterly au courant when it comes to beauty, needs to think again. Pink eye shadow is sticking around as a trend in a big way, and brides can embrace it right along with the rest of the world. Two big tips: Keep your eye drops handy so there isn't a hint of redness in your actual eyes (no matter how much celebrating you've been doing) and keep the rest of your makeup subtle, so the eyes can really shine.
For your lips, bring out your natural colour with soft pinks and corals that work well with your skin tone.
Hair trends:
Braids: From long, fishtail braids; to dramatic 'braid mazes'; to taut, sleek braided updos, braids are a popular bridal hair trend for 2017.
Undone buns: We love the 2017 bridal hair trend of an undone top knot, with frayed pieces of hair framing the face and softening the look. This hairstyle is particularly charming with a more structured wedding dress.
Whether you want a romantic chignon or plan to wear your hair down, ask your hairstylist to give your hair some extra texture by either teasing or adding in waves before pulling it back. Allowing strands to loosely hang and frame the face will give the look a pretty, effortless vibe.
Jewellery in vogue:
Sapphires: For 2017, sapphires will be seen beyond engagement, becoming the gem of choice for beautiful wedding ceremonies of all styles and themes. While diamonds may be the more traditional choice, sapphires are a unique and often more affordable option.
Rose gold: More brides are choosing to break the tradition and put a unique and personal touch on their day with the delicate addition of rose gold, which is also known as pink or blush gold. It is a gold alloy made from a combination of gold and copper, and is a timeless and elegant choice that first enjoyed the spotlight back in the 1800s. Though undoubtedly seen as a less traditional choice than gold, it has certainly stood the test of time and nowadays is seen as a way of adding a decidedly modern twist to an otherwise classic bridal look.
Chokers: What goes around comes around! As we all know, the '90s are back and chokers have been one of the top trends to come out of this decade. It's no surprise that bridal designers got inspiration from street style and started pairing chokers with wedding dresses this year. These fabulous neck pieces come in all different shapes and sizes. You can find chokers in thick chains, multi-strand styles and mixed metals.
Credits: Text: Sadaf Jabeen Model: Kiran Malik Designer: Farah Talib Aziz Photography: Muzi Sufi Makeup: Anam Falak
Jewellery: Jaipur & Co. Collection: The Eternal Empress Location: Belvedere Estate, London
jewellery
A blingy affair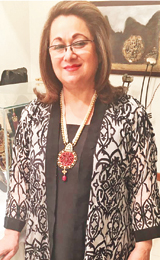 So you are all dressed up wearing the perfect outfit and carrying a matching handbag, but wait, you still feel that there is something missing! Yes, you guessed it right, it is jewellery that we are talking about. No outfit is complete without appropriate jewellery to go with it, be it weddings, a party or even a dinner with friends. Wearing jewellery is a must for all affairs as it can do wonders for your outfit. Go ahead and try it out. Add earrings to a casual outfit that you plan to wear to a lunch or to office and notice the change it will
bring to your overall appearance. In fact the impact of jewellery on one's attire is so strong that it can make or break your appearance. Why else do you think brides all over the world have been focusing on the jewellery they wear on the wedding for decades now? Since jewellery itself has become a fashion statement nowadays, we have some great news. Recently, veteran jewellery designer Shafaq Habib showcased her latest collection in an exhibition held in Karachi that was attended by the city's socialites and members of print and social media.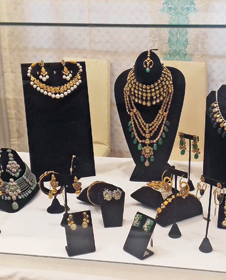 We all know that Shafaq Habib has been creating exquisite pieces of jewellery using 22 carat gold and precious stones since the '80s and has held more than 400 exhibitions in the past 35 years. Not only this, last month, Habib joined hands with Grand Thornton, as a development consultant, in an initiative to facilitate Pakistan Gem and Jewellery Development Corporation (PGJDC).
Her jewellery is a unique fusion of eastern aesthetics with western elements inspired from her travels around the world. At the exhibit Habib showcased her distinct designs, inspired from the unique blend of South Asian aesthetics. Statement pieces had a greater collection of rubies crafted in traditional jhumkas, chandbalas, magars, tikas and jhoomers with a modern twist. Aside from these there were unique pieces set in pearls, polki diamonds and emeralds. The display also included a bridal collection as well and special prices were offered on all the pieces.
Of course, the exhibition is over now, but fret not girls! You can still get your hands on her beautiful creations by visiting her outlet in Lahore or just wait till she holds another exhibition in your town!