Charles Dickens — the consummate Victorian writer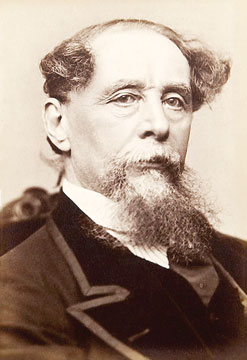 Charles Dickens is much loved for his great contribution to classic English literature. He was the quintessential Victorian author. His epic stories, vivid characters and exhaustive depiction of contemporary life are unforgettable.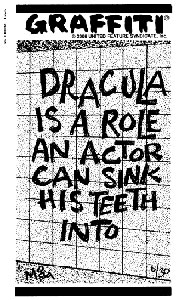 His own story is one of rags to riches. He was born in Portsmouth on February 7, 1812. The good fortune of being sent to school at the age of nine was short-lived because his father, inspiration for the character of Mr Micawber in David Copperfield, was imprisoned for bad debt. Charles was sent to work at Warren's blacking factory and endured appalling conditions as well as loneliness and despair. After three years, he returned to school, but the experience was never forgotten and became fictionalised in two of his better-known novels David Copperfield and Great Expectations.
Like many others, he began his literary career as a journalist.
As well as a huge list of novels, he published autobiography, edited weekly periodicals, wrote travel books and administered charitable organisations. He was also a theatre enthusiast, wrote plays and performed before Queen Victoria in 1851.
He died of a stroke in 1870. He is buried at Westminster Abbey.
The nightmare of sleep paralysis
Sleep may appear a very natural part of our existence, but in reality it's a highly complex and subtle neurological process with a lot of room for stuff to go wrong, both as we're going to sleep and as we're waking up. Things can misfire due to a variety of reasons ranging from jetlag, unusual sleep patterns, anxiety, trauma, to alcohol or other substances which suppress the period known as REM or deep sleep. Suppressing REM means that instead of this period of the sleep cycle occurring at the beginning of the night, it rebounds towards the end as your brain tries to make up for the lost REM time.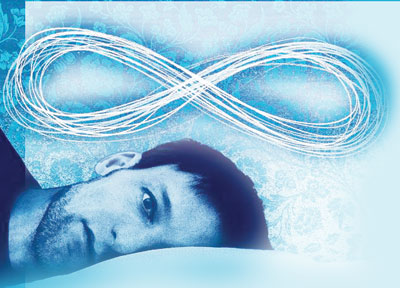 Many people who suffer from these abnormal occurrences only experience paralysis. But because they are both awake and still in the REM stage of sleep, some will begin hallucinating with their eyes open, projecting vivid and often threatening dreams into their bedroom surroundings.
In many cultures, humanity's attempts over the centuries to seek explanations have led to deep-held superstitions about witches and dark magic. Such fairytales act as a primer for the hallucinations.
For those who experience it as a recurring problem, psychologists have a few simple tips which can help. These include trying to establish a more regular sleep cycle and avoiding sleeping on your back or stomach.
Compiled by Usama Rasheed