Love, friendships or even professional ties - any relationship can now be nurtured on virtual platforms, in fact, people seem to be more connected in cyber space than in the real world. And I guess it is a good gesture since a large number of people from the new generation live most of their lives in the virtual world.
They have detached themselves from emotions and are more inclined towards emojis and emoticons that have become the best way to display how they feel about things. The day is not far when even breakups will also be less painful. All that a guy or a girl will have to do is to send an emoji or a series of emojis to convey that it's over.
This new kind of bond, whether it is friendship or love affair, emerges via social platforms like Facebook, Whatsapp, Twitter, Instagram and Snapchat. Everybody has a long list of friends on such forums which would have been extremely difficult to handle in real life.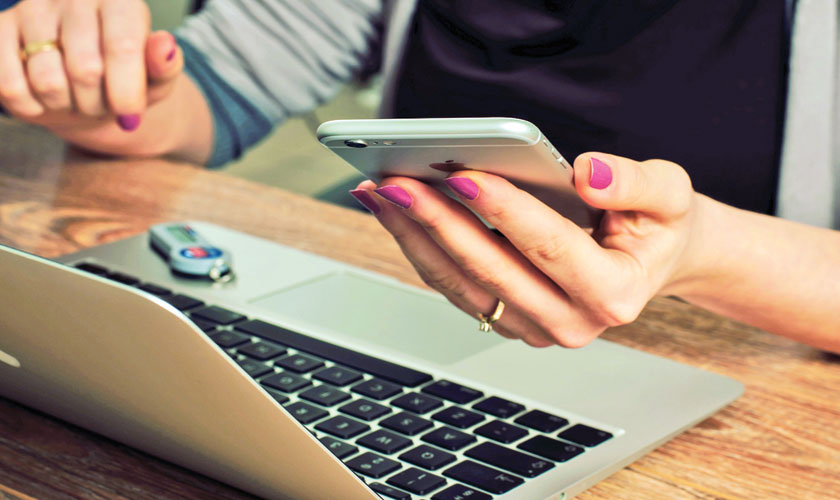 However, it is interesting to note that most of these virtual friends will never get to meet each other in reality. Despite that, they get closer to people on social media more than their real life friends and share stuff that's way too personal. To top it off, they even find the love of their lives on these virtual platforms that sometimes lead to marriages.
One must agree that virtual relationships are stress free since the partners can keep in touch and still not get on each other's nerves. They can 'stalk' the lives of their so-called girlfriend/boyfriend undetected. In fact, one can be a perfect mate in a relationship in cyber space without much effort. It's like a dream come true for people to interact on social media particularly for men who otherwise have a tough time expressing their emotions. This new age feature saves them from the hassle as they can be expressive even while watching television - it's as easy as a click. Literally!
This makes the lives of men easier than ever before. They can even cheat their partners through social media that has opened the door to as many options as one would like to explore.
An added advantage, perhaps the best part, is that now men don't need to remember the dates that mark special occasions in their lives. Social media forums, such as Facebook keep updating one about upcoming events, allowing men to make their partners feel special and strengthen their bond at the same time.
What's more? Aside from sending greetings to your virtual lover, there are better ways to celebrate the occasion even if you are miles away from each other. All you need to do is download stuff that suits your style and complements your relationship, and send across to your partners - gifts (of course virtual), personalised videos, and so on. And the best part is that it doesn't even cost a dime, everything is just a click away.
So, if you are away from your partner and wondering how to make your partner feel special this V-Day, now is the time to do it! Social media whiz teams design customized themes to celebrate this day of love. There is one app floating on Facebook which invites you to send pictures of your partner and yourself for a music video to commemorate love.
This can easily be a life saver for all those men who have no idea what to give to their loved ones on V-Day. This will not only save them from putting in much effort and money, but also win them extra points for being innovative and actually 'taking out time' to make a personalised gift.
And while we are talking about digital platforms, how can we forget online shopping. So if men want to go an extra mile to get their partners a present on this occasion, without getting out of house, they can turn to e-shopping. They can choose from a range of options available to them online, depending on their budget.
However, this is no easy feat. There are a few things one needs to be careful about while placing orders online to avoid any argument with their beloved.
The best way to avoid unsavoury feelings on this day is to place the order way before the occasion. It is better to get the deliveries straight to your own address before you forward it to your loved ones.
Just make sure that you rewrap the gift before sending it forward. Or else, she will see the faraz.pk or clickforagift.pk wrapper and never forget that you were so cheap that you couldn't find the appropriate wrapping material for it. And yes, the wrapping is very important - it won't matter to her if you are giving her Koh-e-Noor. If you wrapped it in newspaper she will forever hold it against you that you didn't put any thought in it.
So while you are at it, we suggest you look up a wrapbyus.pk or wrapmypresentpleasebeforeshedumpsmeonVDay.pk so that you give her the best gift possible (hahaha).
Always keep a plan B in line which could actually be going to the market to select another cute Teddy Bear - yup women love them - flowers or a box of chocolate.