AwardSeason
Ho Mann Jahaan and Actor In Law bag top honours.
Having been around for the past 7 decades, the Nigar Film Awards is easily one of the country's oldest award ceremonies. Returning this year with its 47th edition, after a gap of 15 years, Nigar Awards, unlike the Lux Style Awards, represent the old school of actors and directors, who started off in the early days of Lollywood. Taking place for the first time since the film revival movement began, the award ceremony aims to acknowledge the works of writers, directors, actors, musicians and industry experts who made a contribution to Pakistani cinema last year.
Nominations for the 47th Nigar Film Awards - scheduled to take place next month (March 16) in Karachi - were announced last week by the Awards Committee and we have to say, there are some very unlikely candidates who have made the cut. With a total of 19 categories in films, the nominations have rightly received a mixed response from critics.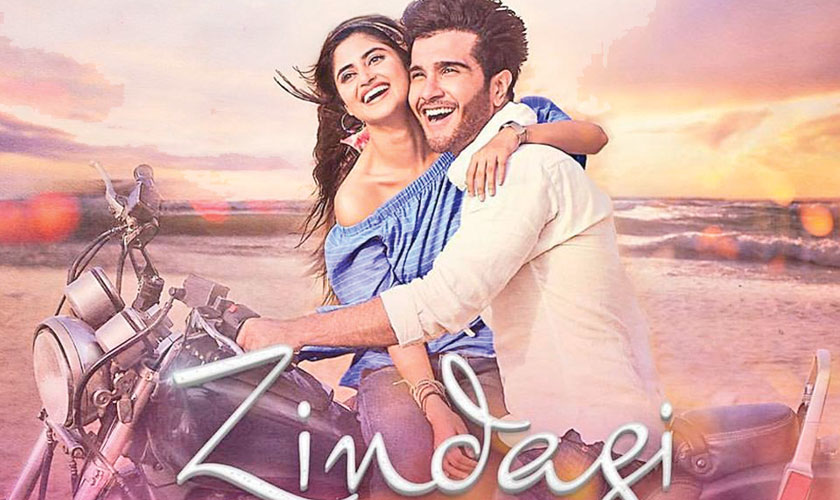 Asim Raza's Ho Mann Jahaan and Nabeel Qureshi's Actor in Law picked up the highest number of nominations with HMJ bagging 13 nods and the latter picking up a respective 12 nods. Following these two films closely is Wajahat Rauf's Lahore Se Aagey (LSA) with 9 nods and Ashir Azeem's disastrous Maalik picking up a total of 10 nods.
While HMJ and Actor In Law appealed to viewers, LSA and Maalik received average reviews. It is unfortunate that films like Azfar Jafri's Janaan and Mehreen Jabbar's Dobara Phir Se bagged fewer nominations.
Even more shocking is the presence of some less-than-average efforts as nominees. Faisal Bukhari's Blind Love and Farouq Mengal's Hijrat mostly picked up bad reviews on all forums but both films have managed to also make the cut. Blind Love has a total of four nominations to its credit while Hijrat is nominated in one category.
Moving on to acting nods, in the Best Actor category, host and actor Fahad Mustafa makes two appearances, one for his role in Actor In Law and the other for his performance in Mah e Mir. Other actors to make the list include Mohib Mirza (Bachaana), Yasir Hussain (Lahore Se Aagey) and Sajid Hassan (Rahm). The Best Actress category had predictable nominees such as Mahira Khan (HMJ), Maira Khan (Revenge of the Worthless), Mehwish Hayat (Actor In Law), Saba Qamar (LSA) and Armeena Khan (Janaan).
Surprisingly, Hareem Farooq didn't get any recognition for her role in Dobara Phir Se despite performing better than Armeena Khan in Janaan. Debutants who made it to the list include Feroze Khan and Sajal Aly who appeared together in Zindagi Kitni Haseen Hay, Sheheryar Munawar and Adeel Hussain for Ho Mann Jahaan and Sanam Saeed for Bachaana, among others.
Coming to the musical side of things, it seems prolific contemporary film soundtracks have made the short-list. Top contenders include Shani Arshad for Actor In Law, Zeb Bangash, Fakhir & Ehtesham Malik for Ho Mann Jahaan, music group Soch for Zindagi Kitni Haseen Hay, Haniya Aslam & Justin Gray for Dobara Phir Se and Shiraz Uppal for Lahore Se Aagey. All in all, its a mixed bag.