As Lahore and Quetta mourn the loss of life in the wake of heinous attacks, plenty of stars have taken to social media to express grief, shock and the torrid emotions that arise every time a tragedy like this finds us no matter where we are and what we are doing.
Talking about entertainment during such a time may seem callous and downright cruel but life, as they say, will go on and time will stop for no one. Even as the shadow of these attacks will continue to haunt the Pakistan Super League final that was originally proposed to be held in Lahore, other activities that can inculcate a sense of hope and provide what is perhaps the healthiest of escape in these dark days must be highlighted.
A case in point: Salt Arts, a music, art and entertainment agency founded by Raania Azam Khan Durrani and Junaid Iqbal in September 2015, that has been constantly doing great things for music.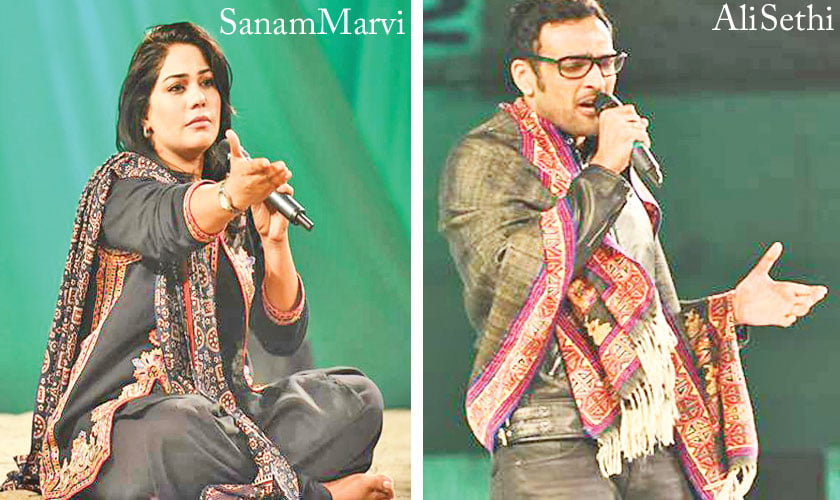 Bringing back the second season of their curated series, Salt Arts Soiree, in January, this squad of creative collaborators have given Karachi a chance to hear fantastic artists like Natasha Humera Ejaz and The Ahsan Bari South Asia Ensemble (featuring luminaries likes Omran Shafique and Ahsan Bari).
Having presented two shows of The Ahsan Bari South Asia Ensemble, their latest is Salt Soiree 11 featuring Sara Haider. Held at Cotie Rotie at the Alliance Francaise in Karachi on February 14, the gig featured Haider alongside her band while the set consisted of "jazz and retro covers in English, and some #impossiblenottolove local disco".
Moving away from Karachi, Lahore – prior to this belligerent attack – also heard a celebration of music during the fifteenth edition of the Mystic Music Sufi Festival that took place in the cultural city this past weekend. Presented by Rafi Peer Theatre Workshop, the two-day event witnessed a diverse range of music and performances from artists like Hadiqa Kiyani, Sanam Marvi, Saeen Zahoor, Pappu Saeen, Mai Dhai, Ali Sethi, Arieb Azhar, Akhtar Chanal Zahri, Rizwan and Muazzam Qawwal group and many more.