Coming Soon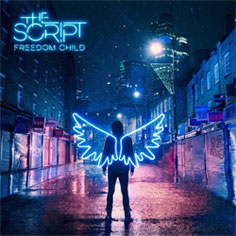 Out this week
* Albums
Freedom Child by The Script: Fifth album by the Irish pop rock band, the follow-up to No Sound Without Silence (2014); led by the single 'Rain', and also includes the songs 'No Man Is an Island', 'Rock the World', and 'Written in the Scars'.
* Movies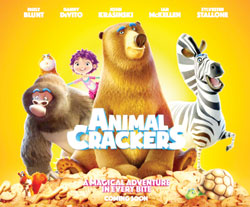 Animal Crackers (with the voices of John Krasinski, Emily Blunt, Ian McKellen) - animation; a circus owner (Krasinski) and his wife (Blunt) must use a magical box of Animal Crackers to save the run-down circus they inherited from being taken over by their evil uncle (McKellen).
Deep (with the voices of Dwight Schultz, Jess Harnell, Justin Felbinger) - animation; after an accident destroys their home, an octopus (Felbinger) and his friends set out on a journey to find a new home.
A w a r d s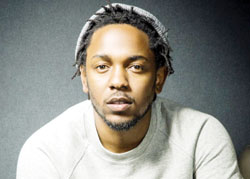 2017 MTV Video Music Awards
Winners
Video of the Year: Kendrick Lamar - 'Humble.'
Best Direction: Kendrick Lamar - 'Humble.'
Best Art Direction: Kendrick Lamar - 'Humble.'
Best Visual Effects: Kendrick Lamar - 'Humble.'
Best Hip Hop: Kendrick Lamar - 'Humble.'
Artist of the Year: Ed Sheeran
Best New Artist: Khalid
Best Pop: Fifth Harmony (featuring Gucci Mane) - 'Down'
Best Dance: Zedd and Alessia Cara - 'Stay'
Best Rock: Twenty One Pilots - 'Heavydirtysoul'
Best Collaboration: Zayn and Taylor Swift - 'I Don't Wanna Live Forever'
Best Choreography: Kanye West - 'Fade'
For the complete list of winners, visit mtv.com/vma/winners.
Star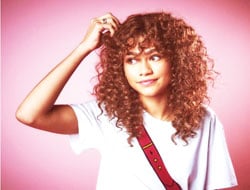 Zendaya Maree Stoermer Coleman
Born on 1st September 1996 in Oakland, California, U.S.
Is the only child of her parents, but has five older paternal siblings.
Appeared in stage productions as a child, and also danced in a group called Future Shock Oakland.
Started modelling at a young age.
Gained fame after being cast in the Disney Channel sitcom Shake It Up (2010 Ð 2013).
Currently stars in the Disney sitcom K.C. Undercover (2015 - present).
Also appeared in the film Spider-Man: Homecoming (2017).
Upcoming projects include the movie The Greatest Showman (2017) and voice roles in the animated films Duck Duck Goose (2018) and Smallfoot (2018).
Has a clothing line, Daya by Zendaya, and shoe collection, Sole of Daya.
Published a book, Between U and Me: How to Rock Your Tween Years with Style and Confidence, in 2013.
Is a vegetarian.­
Spotlight
The Hitman's Bodyguard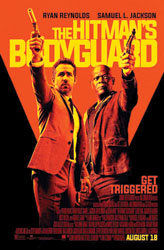 Cast: Ryan Reynolds, Samuel L. Jackson, Gary Oldman, Salma Hayek, Elodie Yung, Joaquim de Almeida, Kirsty Mitchell, Richard E. Grant
Director: Patrick Hughes
Tagline: Get triggered.
Action comedy; a special agent (Reynolds) is hired to guard a notorious hitman (Jackson) who has to testify at the International Court of Justice.
Was originally intended as a drama, but rewritten into a comedy weeks before filming.
Had a budget of $30 million; has made around $46 million in less than two weeks.
Has received negative to mixed reviews, with criticism aimed at its clichŽd plot.
Was going to be directed by Jeff Wadlow but he dropped out because of a schedule conflict with True Memoirs of an International Assassin (2016).
Score composed by Atli …rvarsson.