entertainment
Like every other field, women are also making a mark in filmmaking. And guess what! The first Women International Film Festival (WIFF) is going to be held on 11th and 12th March 2017 (interestingly around Women's Day) in Islamabad - featuring movies made about women, by women from around the world. Through these short films, documentaries and animated movies, women's multifaceted roles in the society have been highlighted. Keeping Women's Day in mind, You! talks to some of the brilliant women filmmakers whose creations have been selected by the WIFF jury to be showcased at the festival...
How is WIFF bringing together women to translate their thought on the celluloid?
What triggered you to make this film?
Do you think, through your movie you were able to put across your message to the people?
How does your subject-matter influence people, specifically women?
Any message you wish to convey to women through the platform of WIFF?
Sabeen Farooq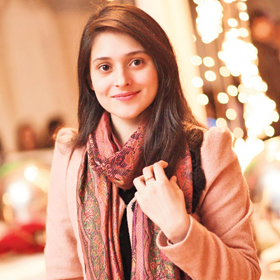 - Islamabad, Pakistan
Sabeen is currently doing Bachelors in Mass Communication from National University of Modern Languages (NUML). Along with being a Managing Director/ CEO at Vision-Building Future (an NGO that works towards individual growth), she is also Youth Group Director at Pakistan-U.S. Alumni Network.
1. Women International Film Festival is not just about filmmaking but it is a start of something big, providing a stage where a woman is appreciated to present her perspective of how she sees the world. I believe it will create a great impact on our society and it would set new trends for the betterment of women.
2. While growing up, I saw some heart-wrenching cases where women were always ill-treated at the hands of promiscuous men. So I decided to do something for all those wonder women whose wails and cries still echo in my mind.
3. My film 'Bujhta Diya' is a silent narrative in which I have tried to portray that if a woman does not speak up against violence she would gradually lose her sanity.
4. To some extent, it will! I believe my film will rekindle hope in women who want to fight for their freedom. It calls out to all women who are subjected to brutality to come out of it and sail on the boat of optimism.
5. If violence is prevailing over you; it is because you don't speak against it. I urge you to raise your voices.
Shikha Janet Alagh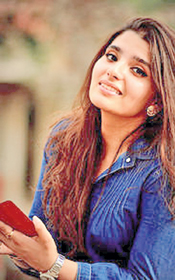 - Mumbai, India
Shikha Janet Alagh started off as an assistant director for daily soaps and ad films. She then stepped into independent filmmaking under her production banner, SJA Productions. Today she has achieved over 30 film festival nominations and won 5 film awards. Her films have been screened in several cities across India, as well as received international acclaim from festivals in London, Los Angeles, Bangladesh, Johannesburg and Europe.
1. WIFF is definitely a great step towards the encouragement that young, passionate and ambitious women need in the world today. WIFF is not only giving talented women a chance to translate their skills and thoughts onto films but is also becoming their voice.
2. 'Deaf Ears' blatantly hits the audience with the reality of women abuse and how oblivious we have become to it. The trigger to make such a film is everywhere; it is the world we live in.
3. Definitely yes.
4. The film is a wakeup call to women. It makes a woman realise that no one will stand up for her, and thus it is time she should take a stand for herself.
5. If they think you are inferior, make them meet the real you.
Carolyn Seaman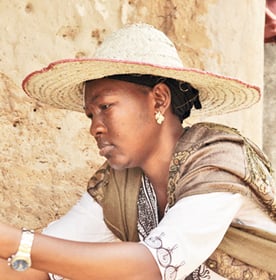 - Abuja, Nigeria
She is a director, producer and a passionate documentary filmmaker. Her documentary, 'Persecuted, But Not Abandoned' was also screened in the United Kingdom.
1. All over the world, we have many women recording remarkable strides in cinematography, editing, colour grading, animation, set design, and various aspects of the film industry. However, these women are often not recognized for their contributions to the film industry. This is why I appreciate WIFF for creating a platform that celebrates women's achievement in the film industry.
2. Nigeria has the largest number of out-of-school children in the world with some 1.5 million children aged 6-14 currently not in school. In Nigeria, 43% of girls are married off before their 18th birthday. 17% are married before they turn 15. The alarming rate of early marriage in Nigeria, was the main subject that triggered me to tell the real-life stories of girls that have become victims of early marriage and how that impacted their education.
3. Yes, the documentary film 'Take Me Back to School' has been produced as an advocacy tool to inspire informal spaces that encourage healthy conversations around the subject of early marriage and how it negatively impacts girls' education.
4. This film highlights the reality of early marriage and how it keeps girls out of school. A large number of women can relate to this and that's why it will leave its influence on a greater level.
5. Women's International Film Festival is a rich and inspiring platform and women need to take advantage of this amazing platform to showcase their creativity.
Vaishnavi Sundar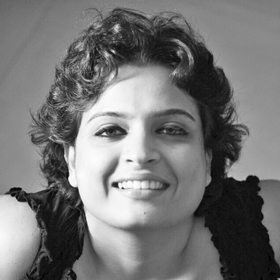 - Chennai, India
Veshnavi is an ex-corporate PR person, writer, filmmaker and a feminist. Merging activism and art through films, she founded her production company, Lime Soda Films to produce feminist content. She is also the founder of Women Making Films, a community for female filmmakers to come together and collaborate.
1. WIFF is more than just a festival that screens films made by women. It is a feminist movement that is setting milestones for the world to follow. The organisers of WIFF are meticulous and relentless in their pursuit to tear down borders and unite women through cinema, which is the need of the hour.
2. 'Aage Jaake Left' is a film about a female traffic cop, Anju, who works in the north-eastern state of India called Sikkim. I had no intention to make this film at first because I had no idea about the concept of female traffic cops before. When I was there on a short holiday, I was just mesmerised by the way she was regulating the traffic. In my mind, it was nothing less than conducting a beautiful orchestra. There are just two states in India that has female traffic cops. The filmmaker and feminist in me leapt at the opportunity to capture this story of women from everyday, who do stellar work so gracefully.
3. 100% sure. My leading lady does not mince words.
4. Anju stands out not just because of her unconventional career choice, but because of her intellectual grounding. In Sikkim, as opposed to the rest of India, women do not understand the meaning of gender disparity. And that is how she is able to spearhead the whole feminist movement completely unknown to her. She sets an example of how women must do what they think is right for them, without giving in to external patriarchal influences. Her nonchalant manner of expressing such radical ideas is the very strength of my film.
5. Never worry about making mistakes. Go ahead and make a lot of them, as long as you try. Do not encourage anyone who thinks women aren't good enough to make films. ALWAYS support other women. Women are formidable together, not apart.
Nabeela Aslam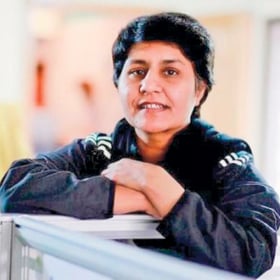 - Islamabad, Pakistan
Nabeela Aslam started as a reporter in print media with the publication called, 'The Muslim', then worked as a media development professional. She is a photographer, storyteller, and this film was her maiden effort to produce a visual story.
1. WIFF has given me the confidence to put a powerful narrative based on my own experience in front of a larger audience.
2. A strong desire to pay tribute to my mother's silence, her persistence, her resilience, and a wish to share our story was why I made 'Mother and Daughter'.
3. Yes, I believe it is quite impactful and people will definitely understand its message.
4. The universality of the theme will surely influence women to a great extent.
5. Celebrate your lives and believe in yourself.
Samreen Ghauri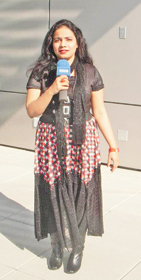 - Hyderabad, Pakistan
She is a passionate advocate of women's rights, an entrepreneur and multimedia journalist. She has trained more than hundred young people on community journalism especially short documentary production.
1. Our country ranks 143 out of 144 nations who are fighting for gender equality. Other than that, there are hundreds of untold stories of women sacrifices and achievements that need to be shown to the world. And for that, WIFF is an extraordinary initiative to unleash the potential of young women.
2. I used to witness the suffering and painful lives of women in the locality I was brought up in. These incidents triggered me to show them through my lens. I picked up one of the problems and built a story on that.
3. Yes, I have worked really hard to make 'The Darker Side of Glittering Bangles' and I believe that the message will be conveyed effectively.
4. The topic of my film is driven by community oriented issue in real. I strongly think that if a true story is well-crafted, it touches people's hearts. I am sure for this reason; the topic that I have chosen will definitely influence people and specially women who will be compelled to think about the miseries of girls who have to cover their losses by sacrificing their education.
5. We need strong women at all levels to change the dynamics, to reshape the conversation, to challenge the hurdles and to defy societal stereotypes. Also, we need to make sure that women's voices are heard and not overlooked. Women are already strong; it is about changing the way the world perceives that strength.