Year 2016 had been like a rollercoaster ride for almost everyone. Some underwent major constructive changes in their lives, while others took a leap of faith and moved ahead with new hopes and aims. Similarly, there were those who gathered much attention from millions of people all around the world and shined through. So, this week, You! highlights some of the sensations that took over the social media by storm in the year 2016. Let's find out!
Blue-eyed sensation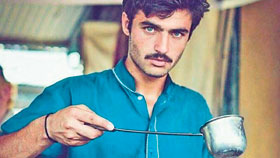 It seems as if the 18-year-old, blue-eyed Arshad Khan aka chai-waala, has been brought to the lands right from the heaven! Who knew that his beautiful, penetrating eyes would one day make him a social media sensation? This Islamabad based lad, who used to work at a local roadside dhabba, has undoubtedly made people go gaga over his looks. He not only appeared as one of the hottest guys on planet Earth, but also landed with numerous modelling projects after several solo interviews with the media. This blue-eyed sensation has been spotted on the ramps for different designers in fashion weeks and is surely being appreciated by celebs and media alike. Also quite recently he has bagged a role in an upcoming Pakistani movie, 'Kabeer'. We wish Arshad all the best for his future ventures!
Khawatoons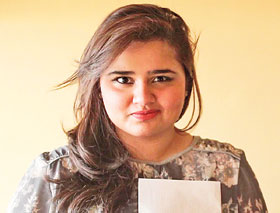 Miss. Funny Bones, Faiza Saleem changed people's way of thinking by negating the most over rated perception that generally women can't make people laugh. In a country where female comedians are a rarity, Saleem proved everyone wrong when she first performed in 'The Auratnaak Show' in which she gave her witty stance on topics like fat shaming, misogyny and feminism. All this led her to form a troupe of women stand up comedians in July 2016 called 'Khawatoons'. After gaining much popularity through her improv shows; this young talented artist has turned the tables and is making people crazy on social media every now and then. With her occasional collaborations and single videos on social platforms, she has definitely gained recognition by the social media savvies.
The mimicry guy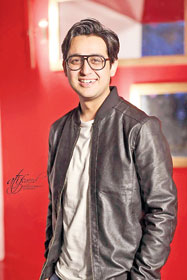 We know how people on social media are raving about Shafaat Ali's epic mimicry videos that provide us bursts of laughter and sheer entertainment. Shafaat Ali is a true entertainer who with his spontaneity puts millions of people in surprise. His perfect expressions and spot on imitations make him stand out among the crowd. Ali's videos went viral on Facebook, Instagram and Twitter last year while leaving people spellbound with his talent.
The 'Melaniin Goddess'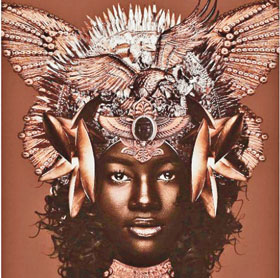 19-year-old Khoudia Diop became a social media sensation in the year 2016. She calls herself the 'Melaniin Goddess' because of her strikingly dark skin tone. Diop is currently a model for the campaign, 'The Coloured Girl', which focuses on celebrating women coming from all walks of life; age, ethnicity, sexual orientation and religion. While being a part of this campaign, Diop believes that 'beauty is not what's outside, it is who you are'. Her stance made her a star on public platforms by breaking through the chains of the most stereotypical idea of beauty.
Girl with the golden voice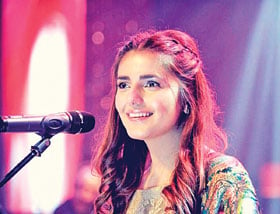 Her beautiful voice and charming looks mesmerised everyone and took the social media by storm. She is none other than Momina Mustehsan. Right after her appearance in Coke Studio's season 9, the singer garnered much hype on the social media. Not only guys, but girls also kept swooning over her looks and putting 'Afreen Afreen' on repeat the whole day. The young singer was praised so much that our very own and renowned classical guru, Rahat Fateh Ali Khan's voice was overshadowed by Mustehsan's super sweet part in the song. We must say that the girl immediately clicked with the listeners who still can't get over her wonderful vocals.
The Champion Song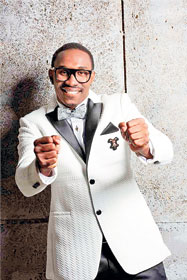 Who can forget the iconic song, 'Champions' sung by Dwayne 'DJ' Bravo? After West Indies memorable win in the T20 World Cup 2016, the song went viral for its peppy tunes and playful lyrics. It remained on the charts as the number 1 choice of listeners, and buzzed everyone with energy. Dwayne Bravo who is also a cricketer received high acclaim for his creation and imprinted his name on people's hearts and minds.
Top trending searches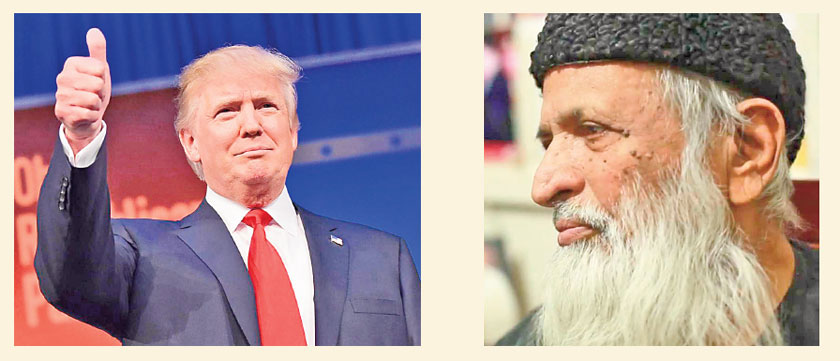 Year 2016 appeared to be a rollercoaster ride for many. We saw some major events,
top newsmakers and hottest trends grabbing everyone's attention. In order to showcase what people were snooping about in Pakistan in 2016, Google Search tools give an insight into topics that interested all and sundry. Let's have a flashback!
Trending searches of 2016 on google.com.pk
1. Cricket score
2. PSL schedule 2016
3. PTV Sports Live
4. Euro 2016
5. PAK vs ENG
6. iPhone 7
7. Bigg Boss 9
8. T20 World Cup Schedule 2016
9. Sultan
10. Olympic Games Rio 2016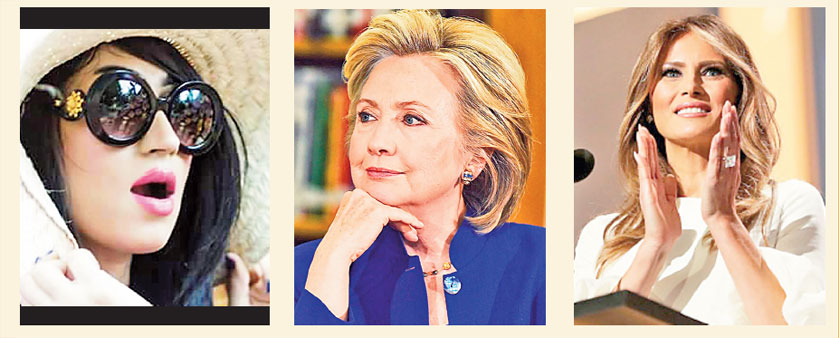 Trending people searches of 2016 on google.com.pk
1. Qandeel Baloch
2. Amjad Sabri
3. Abdul Sattar Edhi
4. Donald Trump
5. Momina Mustehsan
6. Mumtaz Qadri
7. Pratyusha Banerjee
8. Hillary Clinton
9. Melania Trump
10. DJ Bravo