DEVELOPMENT
Asian economies are expected to become major engines of growth and demonstrate promising prospects for the sluggish global growth while keeping the fear of a major recession at bay.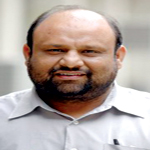 At this critical and important juncture of history, the slogan "Look towards Asia" cannot be transformed into reality without integration of regional economies through increased democratisation in the decision making process and more inclusiveness for all regions and countries, especially in the context of Central Asia and South Asia where conflicts and tensions are the hallmarks to stall trade and economic cooperation.
Keeping in view this dire need of the hour, six multilateral creditors under the supervision of the Asian Development Bank (ADB) prepared a long wish list under the Central Asia Regional Economic Cooperation (CAREC) programme and included ten important countries of the region, including Pakistan to connect them through transport, energy and trade facilitation. The other donors included into this programme are European Bank for Reconstruction and Development, International Monetary Fund (IMF), Islamic Development Bank (IDB), United Nations Development Programme (UNDP) and the World Bank (WB).
Its importance for Pakistan has increased manifold because the country's Minister for Finance Ishaq Dar currently holds the portfolio of ministerial chairmanship of this forum. He has convened the ministers' meeting by end of October this year in which the ADB's President is expected to participate with a big bang.
Since its inception in 2001, under the CAREC initiative 27.7 billion were spent till December 2015 on 166 projects in 10 member countries including Afghanistan, Azerbaijan, Peoples Republic of China, Kazakhstan, Kyrgyz Republic, Mongolia, Pakistan, Tajikistan, Turkmenistan, and Uzbekistan.
During this week, the ADB showcased its funded projects to journalists belonging to this region and arranged a visit of Tajikistan where the Manila-based financial institution had provided funding for upgradation of switchyard of Nurek Hydro Power Project having installed capacity of 3,000MW. It was the same facility from where they exported over 300MW electricity to war torn Afghanistan.
However, Rustam Aminjanov, Adviser to the CAREC National Focal Point in Tajikistan told journalists that the CAREC initiative became practical and successful because all decisions were made with full consensus. If one country opposed any project it could not be financed under this mechanism. "All 166 projects funded under CAREC initiatives have been adopted with complete consensus among all stakeholders," he added.
This democratisation in the decision making process has raised hopes that Central Asia and South Asia, which are known for conflicts, might see light at the end of the tunnel and move towards establishing the right kind of linkages among the economies where most of the inhabitants live below the poverty line. Without opening up of the economy, prosperity will remain a dream.
In order to make dreams into a reality, six corridors are under construction. The CAREC Corridor (1) East and West will enable transport and trade with Europe via the Russian road and rail network and with East Asia via the Peoples Republic of China road and rail network. Through connections with other CAREC corridors, access to these key markets will be improved for all Central Asian economies.
Currently, less than one percent of Europe-Asia trade travels through Central Asia. The Implementation Action Plan for the Transport and Trade Facilitation Strategy seeks to raise this up to five percent by 2017. This action plan includes 19 projects along this corridor out of which nine projects are ongoing including seven in China, one in Kazakhstan, and one in Kyrgyz Republic. This corridor includes 13,600km of road infrastructure, 12,000km of railways network, three airports, and a logistics centre.
CAREC Corridor-2 will connect the Caucasus and Mediterranean to East Asia, covering Azerbaijan, Kazakhstan, Uzbekistan, Tajikistan, Kyrgyz Republic, and China. There are 30 projects planned for this corridor, out of which 12 are in Azerbaijan, six in Uzbekistan, five in Kyrgyz Republic, three in China, and one in each in Tajikistan and Turkmenistan. This corridor covers 9,900km of road, 9,700km of railways, and six logistics centres.
CAREC Corridor-3 will establish linkages of Russian Federation with Middle East and South Asia, running through Afghanistan, Kazakhstan, Kyrgyz Republic, Tajikistan, Turkmenistan, and Uzbekistan. There are 31 projects underway for this corridor of which 12 are in Afghanistan, eight in Tajikistan, six in Kyrgyz Republic, three in Kazakhstan, and two projects are being done on regional level. This corridor covers 6,900km of road, 4,800km of railways, and a logistics centre.
CAREC Corridor-4 connects the Russian Federation with East Asia via Mongolia and China. There are seven projects planned for this corridor out of which five are in Mongolia and one in China. This corridor covers 2,400km of road and 1,100km of railways networks.
The CAREC Corridor-5 connects East Asia (primarily China) with the Middle East and South Asia. There are 15 projects planned for this corridor and it covers 3,700km of road, 2,000km of railways, and one logistics centre.
The CAREC Corridor-6 (North-South) will enable transport and trade among central Asian economies with large markets in Europe via the Russian road network and South Asia via Pakistan's National Trade Corridor (NTC). This corridor will provide central Asian economies critical access to warm ports cities of Pakistan's Karachi and Gwadar and Iran's Chahbahar and Bandar-Abbas. The Implementation Action Plan for the Transport and Trade Facilitation Strategy prepared under CAREC identifies 15 projects along with this corridor.
All six corridors are just wish-lists at the moment as the different governments will have to break shackles of status quo by adopting innovative ideas to establish the right kind of linkages based on proper homework and without any fear that their neighbour will evaporate their economic strength. The countries need to develop their strengths and focus on those areas where they can penetrate in other markets and at the same time safeguard their genuine and legitimate interests.
During the ADB's arranged press tour, the journalists belonging to regional countries were shown Ayni-Uzbekistan border improvement project in Tajikistan for which the ADB along with OPEC Fund provided funding of $122 million for the rehabilitation of road bordering between Tajikistan and Uzbekistan. Although, the border was closed for the last several years, the ADB had utilised a handsome amount, realising the need to build infrastructure sooner. It also realised that the political tension would be resolved and both sides would be able to resolve disputes amicably.
The ADB also funded to construct Border Customs Point (BCP) at the bordering areas, and it was observed that Samarkand, located in Uzbekistan was just 25 to 30 km away from the border. "So the challenges exist on the ground and there is need of more regional cooperation to exploit the real potential," an expert of the region opined.
With the status quo and increased regional conflicts, the ultimate affected would be the people of Asia, who deserve better life facilities instead of passing through the cruel clutches of poverty, backwardness, and ignorance.
The writer is a staff member