The upcoming Verna is being described by some as Shoaib Mansoor's boldest and darkest work ever. Mahira Khan &
Haroon Shahid will be seen essaying the role of a married couple while Zarrar Khan will be playing the antagonist in this story.
InstepExclusive
Instep gets exclusive insight to Shoaib Mansoor's highly anticipated next film, which – insiders say – is ready for release.
Around this time last year, Mahira Khan came very close to losing Verna, celebrated writer-director Shoaib Mansoor's new feature film, to another actress. Insiders say she took a tad too long responding to the offer by the man who had introduced her in films with 2011's award-winning and mega successful Bol.
Mahira must have had her reasons for doing so. But since no official word on it was ever said or heard, it is assumed that this might have to do with the film's bold subject matter, or the remuneration that was offered to her, or (most likely) the fact that the main lead opposite her was going to be a far lesser known debutant (Symt band's vocalist Haroon Shahid). After all, she had just shot with Bollywood's 'King' Shah Rukh Khan! Whatever the case might have been, Mahira almost saw herself out, which would have made way for none other than Kubra Khan, TV's current favourite, whose acting talent Mansoor has also become an admirer of.
That Mahira, a much bigger star than Kubra, eventually signed on the project and everything went well is something her fans must cheer about. Today, Verna is ready for release. Though the makers have yet to announce the date, it is clear that the film is not part of the Eid-ul Azha cluster (Punjab Nahi Jaongi, Na Maloom Afraad 2). It could be an early August release, which means the film's promotions shall be starting very soon. Its official trailer is being colour-graded, and should be out any day.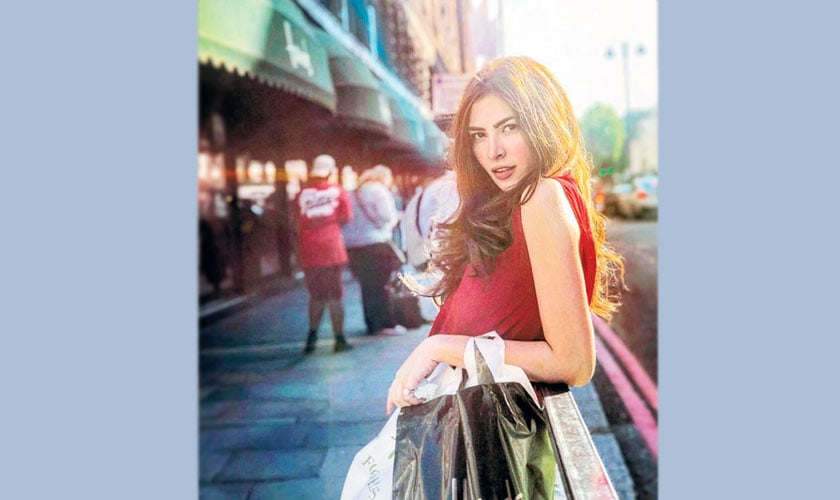 Verna's cast also includes Naimal Khawar, a National College of Arts, Pindi student, who will be seen as Haroon Shahid's sister.
So, what is there in Verna to look forward to, aside from its leading lady and the signature of 'Shoman' (that's how Shoaib Mansoor spells his banner's name)? Those privy to the production swear this is Mansoor's boldest and darkest work ever — in terms of its theme and language. The plot hinges on the incident of the rape of a school teacher (played by Khan) by a debauch politician's son, and how it leaves her emotionally scarred and deeply impacts her marital life. The legal battle that ensues makes for an intense courtroom drama that is sure to redefine Pakistani cinema.
The film's last chunk is a revenge story but not the kind we have seen in mainstream commercial fare where the heroine eventually grabs a gun and hunts down the perpetrators.
A rather simple-looking Mahira Khan, who's been stripped of all glamour for the role, and a bespectacled Haroon Shahid play the married couple. While their onscreen chemistry remains a mystery, we can trust Mansoor to bring out the best in his actors. The choice of Zarrar Khan as the aggressor also proves the same. Zarrar had a brief acting stint on TV before he moved to Dubai a few years ago. He hasn't been visible since, but Shoaib Mansoor's hawk eyes spotted him. The role seems tailor made for him, given his strong facial structure and a commanding presence.
Rasheed Naz, who featured famously in Mansoor's Khuda Ke Liye (2007) as the twisted maulana, returns to the fold with promise of another winning performance — he has shed those mounds of beard hair we've seen him sport in many movies that followed (remember Akshay Kumar's Baby?) and slipped into the lawyer's suit. The role was originally offered to Manzar Sehbai whose stellar Hakeem in Bol had got him huge accolades. But Sehbai, who is based in Germany, could not make time for it.
Verna also rests a great deal on raw, young talent. Newcomer Naimal Khawar, a National College of Arts, Pindi student, for instance, plays Haroon Shahid's sister; they are shown to be a Pathan family. This is Khawar's first acting experience away from college stage.
The film's production team — from 1st assistant director Shahbaz Shigri to art director Faiza Shah and editor Zohaib Mansoor (who happens to be Shoaib Mansoor's eldest son) — is largely composed of fresh Film and Animation graduates. Shigri, of course, is the more senior of them all, having worked on indie projects like Slackistan (2010), while a couple of other boys are Janaan-veterans.
Verna's soundtrack, unlike Khuda Kay Liye and Bol, is not expected to be at the centre of the plot. Composed by Haroon Shahid and Shoaib Mansoor, most of the songs have been filmed in montages. A rap number, penned by Mansoor and composed by Zeb Bangash, is said to be a major highlight of the film.
Mansoor had initially planned an extensive shoot in Islamabad, which was to be followed by shorter spells in northern areas and some European country. Eventually, after a lot of cost-cutting, the entire film was shot in the federal capital and surrounding areas (chiefly, Bahria).
There were last-minute changes on the technical front as well. Renowned cinematographer Salman Razzak (who also DoP-ed on Bol) left Verna after the first shooting spell, only to be replaced by Khizer Idrees (most notable work: Manto). It should be interesting to see how the styles of two different directors of photography can reconcile with the film's one unified look.
Verna may not be too high on production values, but the topic it touches is strong enough to put Pakistani cinema on the international map. Add to it Shoaib Mansoor's scripting genius and Mahira Khan's star power, and you have a winner already.