Since releasing their third studio album - Begum Gul Bakaoli Sarfarosh - in 2015, music group Noori has been flying high. From picking up the prestigious Album of the Year trophy at the Lux Style Awards last year to appearing on Coke Studio as producers to collaborating with the likes of Ali Azmat in the inaugural edition of Cornetto Pop Rock and lending support to events such as Ponds Miracle Journey, they've been on a roll. Last year also witnessed the solo outing of Ali Hamza with his introspective Sanwal project which culminated in a much-revered tour of Karachi that was produced by the good folks at Salt Arts. And 2017 is looking just as exciting for Noori fans, if not more.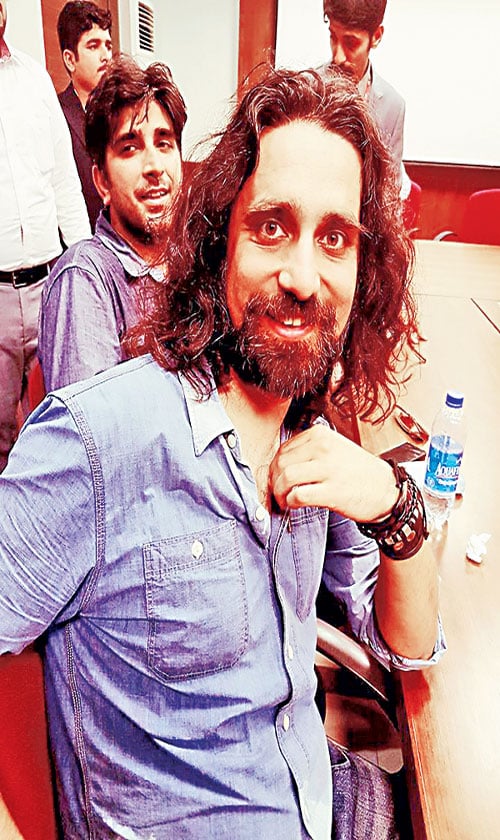 Having won hearts and minds by lending support to Karachi Down Syndrome Program's inclusion campaign via the song 'Aao Humaray Saath Chalo' that is sung by Hamza and was released last month, the band was seen in Karachi this past week during which they played a colorful gig. Playing at IBA University in Karachi, Noori sang a medley of some of their most revered songs including 'Paar Channa De', 'Hey Ya', 'Saari Raat Jaga', 'O Re', 'Nishaan', 'Aik Tha Badshah' and 'Manwa Re'.
Backed by drummer Kami Paul and other musicians, Noori brothers were in their element as Hamza and Noori gave Karachi fans a chance to forget everything else and enjoy the merriment onstage. Given their electrifying performances, we can't wait to see what Noori comes up with next.