MUSICMIX
The band talks to Instep about their recent release, 'Dhola'
and why it features a transgender model.
The transgender community is one of the most marginalized groups in our society. They face intense personal scrutiny as well as institutional discrimination, despite some efforts to recognize them as the third gender. However, it is heartening to see the entertainment industry stepping up and providing them with opportunities to work with dignity.
Last year's period drama, Mor Mahal cast over 40 transgender individuals for the roles of Khwaja Seras while a recent photo shoot by featured a transgender model, Kami Sid. The idea behind these and other similar initiatives is one: to empower the transgender community.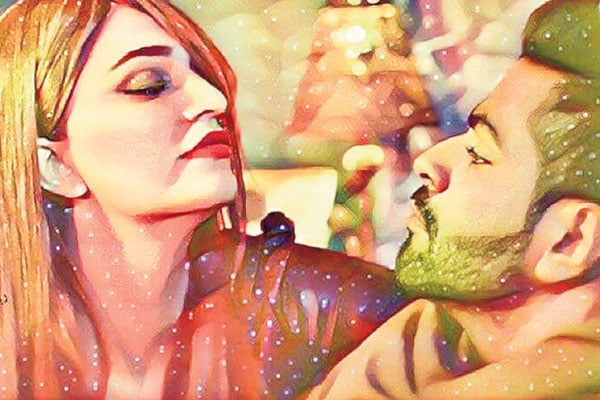 Soch's recent music video 'Dholna' features a transgender model, Rimal Ali.
The most recent initiative in this direction has been made by popular music band Soch, whose latest music video 'Dhola' features a transgender model, Rimal Ali. With this video, the band – that comprises the talented duo of Adnan Dhool and Rabi Ahmed – aims to provide job opportunities to members of the transgender community who are otherwise restricted in terms of what profession they can pursue in life in this country.
The video features Rimal as a sex worker who dresses up according to her clients' demands and entertains them. Every time someone visits her, she adopts a different persona while her original identity is hidden from them. However, towards the end of the video, we see her struggling and despite the money the job affords her, she seems unhappy.
The purpose behind this particular concept is to point out that transgender individuals are left with only two options to choose from to meet their financial needs. They can either beg on the streets or turn to prostitution, explains Soch vocalist, Adnan Dhool.
"Our society has no place for them despite the fact that they represent a large chunk of our society," Adnan tells Instep. "By taking a transgender model on board, we want to convey the thought that they can be actors, singers or anything else that they wish to be."
The mission, as Dhool explains, is for the video to inspire people to cast Rimal and others like her and provide them with job opportunities. It is time we realize that they can do so much more than what society expects of them.
'Dhola' is a Punjabi number with a catchy beat and a vibrant setting.
"It is a peppy track with a dark message," says Adnan. "We have made it in a way that it doesn't turn out to be too depressing for the audience. It was a huge step for us as we feared how the audience would react to it. So far we've received both negative and positive remarks on the video."
Reflecting on where the idea came from, Adnan explains, "I have a friend who is a 'shemale' and I have observed her life very closely. It is very difficult for such people to survive in a society like ours. Neither family nor society, no one accepts them. This made me realize that it is important to highlight the issue. We took up this issue in our earlier song 'Awari' and have played upon the same theme in this song."
Aside from this music video, Soch have expanded their musical horizon and are working on film projects. They have been an integral part of Dekh Magar Pyaar Se OST and last year's romantic drama, Zindagi Kitni Haseen Hay. And now the band is all set to produce the music for the upcoming Ahsan Khan film, Chupan Chupai. In addition, they are also doing one song for Mahira Khan-starrer Verna, which is being directed by Shoaib Mansoor.
Coming back to their recent move, 'Dhola', not only is it a good track, the band deserves a pat on the back for trying to create awareness and a place for people who identify with the third gender. We have a long way to go as a society and Soch's effort is a step in the right direction.