At a time when several high profile shows are going off-air or struggling,Fox's Empire, spearheaded by Terrence Howard and Taraji P. Henson,is absolutely delicious and full of jaw-dropping story arcs.
TVTIME
Empire returns with a bang while The Blacklist gets ready for a spin-off.
From bizarre spin-offs to comebacks, there is plenty to report on in this week's update of television news. While Mann Mayal, a local TV production starring righteous reactor Hamza Ali Abbasi and one Maya Ali, is supposedly ruling the ratings at home, global fans of television are more invested in the world of American (and to some extent) British television scene.
There are is a lot on offer and it begins with the comeback of Empire, a show that is living up to all the hype with which it was welcomed when it made its debut last year.
Now in the second season, the show went on a hiatus after episode ten in which Empire mogul Lucious Lyon is dethroned as CEO of Empire after Camilla (Naomi Campbell), Hakeem's ex who is chased out of town by Lucious in season one makes her comeback and is backed by former beau, Hakeem.
The comeback episode, 'Death Will Have His Way', literally picks up from where we left off. Once dethroned, Lucious plots his revenge such as blackmailing and threatening the board members of his company. But that's not enough. In order to return, he has to get past Camilla and his youngest son, whose rebellion is not appreciated by any of his family members. The only thing standing between Lucious's revenge on his son is Cookie Lyon, who plots her own scheme to get back into the company. They're all playing each other like a fiddle but who will prevail: father or son, only time will tell. And it has to be said that Terrence Howard's portrayal of Lucious and Taraji P. Henson's Cookie make the show go boom.
In new shows, Shonda Rhimes' The Catch, despite a stellar cast, has not clicked with the audience the way her previous shows have. However, it's still early days so the show might survive the axe, if it improves the pace.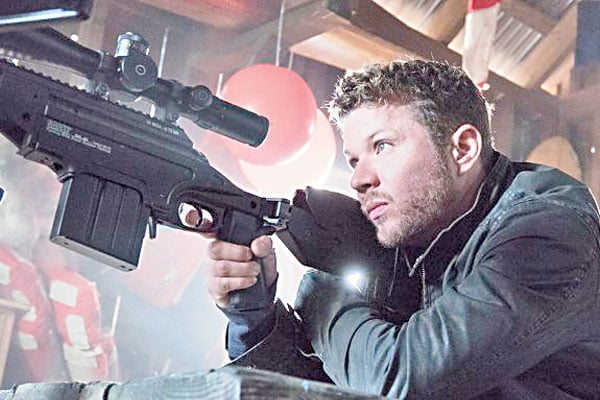 Having made an impact in Secret and Lies, Ryan Phillippe returns to television with Shooter, which is based on the novel Point of Impact by Stephen Hunter and the 2007 film starring Mark Wahlberg.
On the other hand, given USA Network's recent successes (Robot, Suits), there is some curiosity about their upcoming new show, Shooter. Based on the novel, Point of Impact, by Stephen Hunter and the 2007 film starring Mark Wahlberg, the series is backed by several noteworthy producers such as Wahlberg (Boardwalk Empire) and features Ryan Phillippe in the role of Bob Lee Swagger, an American war hero who gets entangled in an assassination plot targeting the president and is pulled out of retirement. Phillippe, who starred in the mystery serial Secrets and Lies, is also serving as producer to the project, which has received a series pick-up green light from USA.
Now for the bad news: NBC' The Blacklist, spearheaded by James Spader is getting a spin-off. What's the bad part? Well, a spin-off means pulling away certain cast members from the original series and donating them to the new show. A case in point: Tom Keen. Essayed by Ryan Eggold, he stars on the show as Liz's adorable husband who, as it turns out, has a whole criminal past that runs deep. However, over the course of three seasons, Tom Keen's character has found redemption and is on his way to marrying Liz. But now that we know about the spin-off, the upcoming wedding feels like a wasted plotline.
And, finally, we come to political shows. As American politicians go through the primaries before the General Election in November, several TV shows are going for an election storyline. In Scandal, Bellamy Young's Mellie Grant will run for the office of the President alongside oil tycoon Hollis Doyle, who is a caricature of Donald Trump and several others. Shows like Veep and House of Cards are also going heavy on political plotlines. How these shows fare, time will tell.