you & me
Natasha Khan has been writing and composing songs for well over a decade. The first qualified female audio engineer from Pakistan, she's been successfully occupied with producing, mixing, mastering and creating sound designs for a plethora of mainstream acts. "My mother tells me that I started singing when I was four. I started writing and composing my own songs at the age of 12. I released my debut when I was very young. The song did well at the time and that's how it all began," says Natasha Khan who was born in Islamabad and based in London.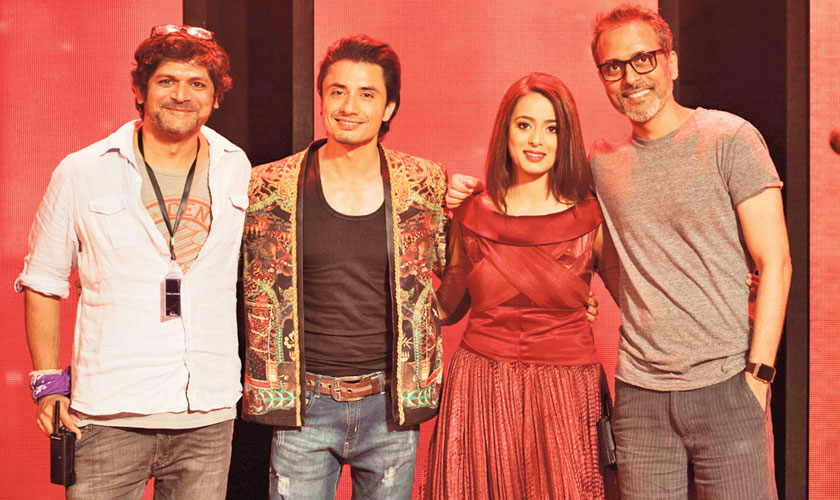 Khan made her debut last season with a moving performance of 'Dil Kamla' with Faakhir and returned to recently concluded Coke Studio, Season 10, as a featured artist. Khan also lended her gorgeous voice as part of the backing vocalist line-up for Season 10. These days Khan is working on her first music album. Let's see what are the likes and dislikes of this talented artist...
What is your specialized field of singing?
I listen to all kinds of music and I love to sing in different styles, especially semi-classical and pop-rock.
What is your most memorable concert to-date?
I once performed in Islamabad years ago and sang all of my originals. One of the songs was a semi-classical ballad and I noticed the crowd stood up in awe and could not believe that it was me singing live, so after the song ended, I sang the song again without music and the whole crowd cheered. That was memorable.
Who were your favorurite pop/rock/jazz stars when you were growing up or in your teens?

Loved Michael Jackson, Metallica, Creed, The Moffatts, Backstreet Boys, Spice Girls and ALL Pakistani music.
How was your Coke studio experience?
From season 9 to season 10, it's been quite a journey. Last year I featured as an artist and this year I became a part of the backing vocalist team. I loved being a part of every song, and I felt I grew more as a singer and a musician. I worked with the best musicians in the country. It was challenging, there was so much hard work involved. Bilal Maqsood and Faisal Kapadia have been extremely supportive. This has been the best experience of my music career.
Your claim to fame song:
'Yo Soch' from Coke Studio season 10.
Have you released any music album so far?
Not Yet.
What do you usually wear in daily life?
I like to be well dressed every day, even when I'm home. My father is a very well dressed man and I take after him. I believe that if you look good, you feel good. I mostly wear jeans with tops and kurtas.
Your favourite international labels:
Prada and Ralph Lauren.
Your favourite international music celebrity:
Michael Jackson.
Your favourite music composer: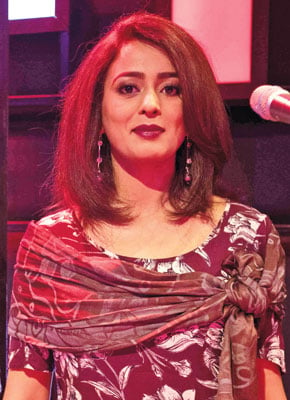 Hans Zimmer.
Who are your favourites in music industry?
Nusrat Fateh Ali Khan, Madam Noor Jahan, Abida Parveen and Sajjad Ali.
How do you deal with your fans?
With females it's a lot easier. With male fans sometimes it gets a little difficult in terms of behaviour and comments. I always maintain a calm, friendly and well spoken mannerism.
One thing you like best about yourself:
My brought up.
Your most irritating habit:
OCD.
You like boys/girls who are...
Ambitious.
You don't like people who are...
Disrespectful, dishonest and judgemental.
You always feel happy in the company of ...
My parents.
You are afraid of...
The dark, deep water and silence.
Your most valuable possession...
Memories of my childhood and my late sister.
Your all time favourite movies:
'Jurassic Park', 'Harry Potter' and 'Jab We Met'.
Are you shopaholic?
I hate shopping. I only go shopping when it's absolutely necessary.
What bores you the most?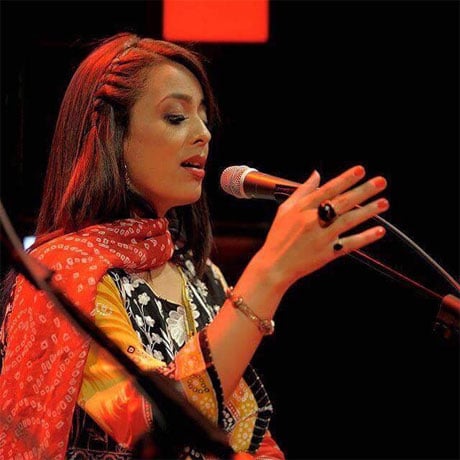 Cooking.
When feeling low you prefer:
Watching movies.
You are crazy about...
Nature, Brooklyn Bridge and my mother's cooking.
Among your friends you are known as...
Haha.. I have no idea.
Are you a social person or a loner?
I'm a social person.
How do you like to spend your Sundays?
Lots of me time and movies.
Your idea of romance
Standing on Brooklyn Bridge, underneath the stars and above water that reflects light from the tall skyscrapers.
In your childhood were you a bright student?
Yes!
Your favourite hangout:
Regent's Park, London.
Something very few people know about you as a person...
I'm a sensitive bowl of mush.
Your ultimate desire...
To produce my own music album.