you&me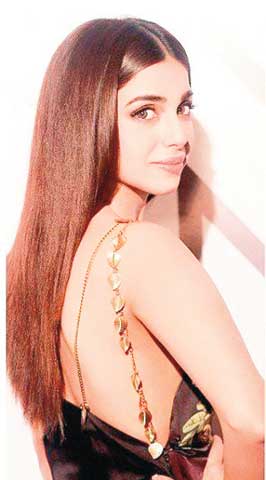 Young and talented actor Sonya Hussain started off her career almost six years ago. And in a short span of time she has come a long way. Sonya was spotted by director Ali Saeed at an audition where he offered her the lead in drama serial 'Don't Jealous'. Even though, she initially refused to act, her father encouraged her to accept the role and since then there has been no looking back. She has also done various commercials and has a long list of TV plays to her credit including 'Mere Humrahi', 'Mujhe Sandal Kardo', 'Mere Harjai', 'Shikwa', 'Shareek-i-Hayat', 'Mein Hari Piya', 'Marasim', 'Dareecha', 'Nazo' and the list goes on. More recently, we saw her prove her acting skills in Jami's film 'Moor' with her short yet powerful role as the female lead. Currently, Sonya can be seen in Geo's drama serial 'Hasil' alongside actors Ahsan Khan and Mawra Hocane. Let's take a look at the likes and dislikes of this
petite and versatile actress...
My biggest assets:
My family, they are my strength and my weakness
I wish I could:
I wish to be a part of endeavours that can bring out the soft image of Pakistan internationally
One person I would love to dine out with:
Bradley Cooper
My worst nightmare:
Losing my loved ones. I am a family oriented person and I live for them
My definition of love is: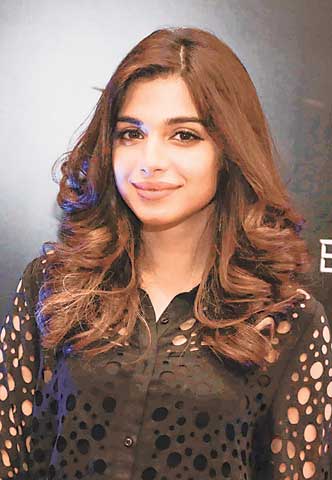 Being unconditional
One thing I hate about myself:
Being bipolar. I am sick of it!
Something I would like to forget:
I am actually good at it. I forget things easily, especially people with negative vibes
Something I would like to remember:
The support of my family and friends and the love that I am receiving. I tend to cherish every moment
My strength:

My father and my best friend Wasif. I am nothing without them
I regret:
I have surely learnt more from my mistakes and failures, so actually no regrets
I feel over the cloud nine when:
I am being appreciated for my hard work. Who doesn't want that?
I get dejected when:
I see our people suffering; even for the necessities of life
Something that I am strongly possessive about:
My work and everything which belongs to me
I get turned on by:
Kindness, good fragrance, and a deep blue moonlit ocean with calm waves
The most unforgettable moment of my life was: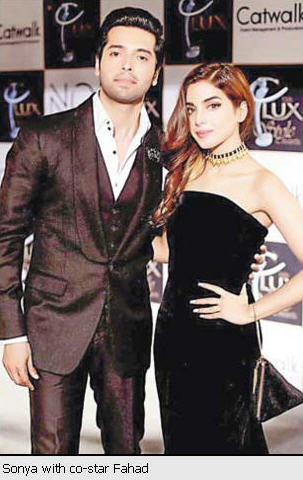 The happiness that I saw in their eyes, when I bought my parents the tickets to perform Umrah from my first pay cheque. I felt as if the time had stopped for a moment, I can never forget those eyes!
What touches me the most:
A real emotional movie. Art has the ability to simply transport you to the next level
What bores me the most?
Monotonous life and people with big mouths. I prefer substance over anything!
If I could be another person I would like to be:
I am satisfied the way I am and very thankful to the Almighty for all the blessings He has bestowed upon me
My message:
The future belongs to those who believe in their dreams. So let your dreams be bigger than your fears and actions louder than your words.
caption
Sonya with co-star Fahad...