HAPPENINGS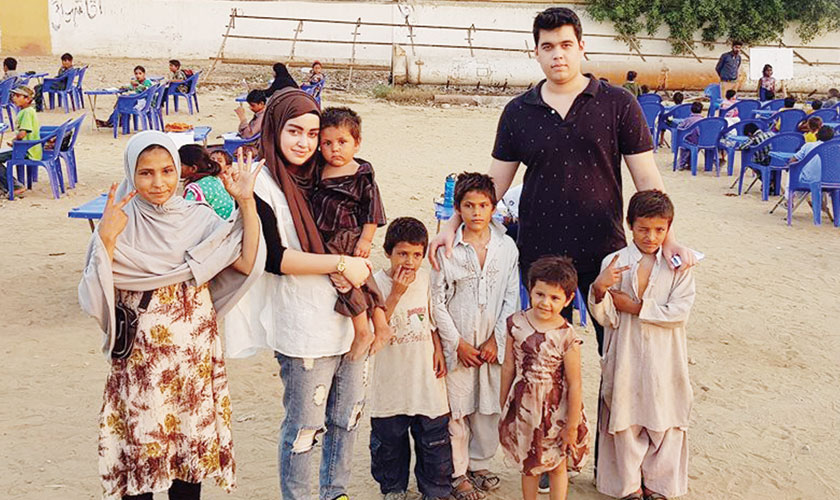 Every act of kindness goes a long way. When Hasan and Shireen, a brother-sister duo, started The Street School to educate underprivileged children, they had no idea how fast it would develop. They started with five students in their classroom - which was an empty plot near Khayaban-e-Shamsheer in Karachi. Now, they have more than 200 street children to educate; and even few adults come to study in this school. And not just education, these teenagers also provide transportation for the kids, and share snacks and their pocket money with them.

Education is the best way to pull ourselves out of economic misery, so why not help people like Hasan and Shireen! This year Movenpick Hotel Karachi in a CSR activity "Kilo of kindness" collected school supplies for The Street School. The idea was: drop something for the school and get a scoop of ice-cream - as a token of appreciation.
You don't have to do big things to make others happy; sometimes it's the little things that matter the most. Even a small pack of fun stickers or a new notebook can put smile on the face of a child.
                                                      Awareness is just the first step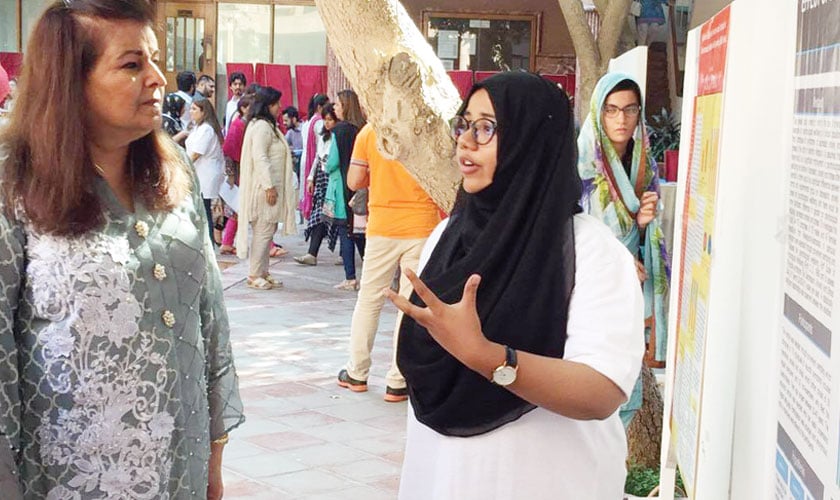 It's true many of us don't even know what ADHD (Attention Deficit Hyperactivity Disorder) or Dyslexia is. According to a recent study, around 6 percent of the global population suffer from these learning disorders. ADHD and Dyslexia are neurobehavioural disorders that are mostly diagnosed in children; a child suffering for these disorders have difficulties with learning and require special attention from their caregivers and educators.
To spread awareness, Kazim Trust recently held its 3rd Annual Conference on Attention Deficit Hyperactivity Disorder (ADHD) and Dyslexia in Karachi. Doctors, students of Psychology, teachers and parents were encouraged to attend the conference. Clinical Psychologists, Hafsa Rafiq and Farah Aftab and Remedial Therapists, Areeba Rehman and Anum Mehmood were also there at the conference to talk about what solutions psychology offers to ADHD and Dyslexia patients.
The conference not only created awareness regarding these disorders but also highlighted the learning difficulties in children with such conditions. Parents, teachers and caregivers were given useful tips for handling children with these disorders. Moreover, different therapies and learning styles were also discussed so that caregivers could help kids become better at learning.
Mr. Kazim Anwar, founding Trustee, Kazim Trust said, "We believe ADHD and Dyslexia should never affect the academic, social and psychological development of any child. These children have the potential to succeed in life if they are provided environment conducive to learning."
While speaking at the event, Dr. Neelofer Vazir, Advisor to Kazim Trust stated, "Children with ADHD are generally marginalized at schools and not given proper attention at home. We need to educate our teachers and parents so that they could easily figure out if their children are suffering from ADHD or Dyslexia; this disorder should be addressed at its earliest."
Cindy Goldrich, International Coach and Author of 8 Keys to Parenting Children with ADHD also participated in the conference; she shared new and effective techniques for teaching students with ADHD with the attendees of the conference.