For quite some time, nearly a year, we've been seeing Ali Hamza, one half of music group Noori, bringing his tunes, ideas and philosophy to the limelight. Be it festivals, gigs or TV productions such as Coke Studio, Hamza has been at the top of his game. As fans, celebrating 2017 as year of Ali Hamza has been a rollicking ride.
Though this evolution of Hamza as a solo artist will continue in the coming days ahead, let us not forget Ali Noor, the other half of Noori who has been on another journey.
Having launched a series of video logs that can be found on the YouTube channel, 'This is Ali Noor', the singer-songwriter has been showcasing a very personal side of himself through these videos. Upon launching the channel this year, Noor had stated, "This is my journey to find my real self."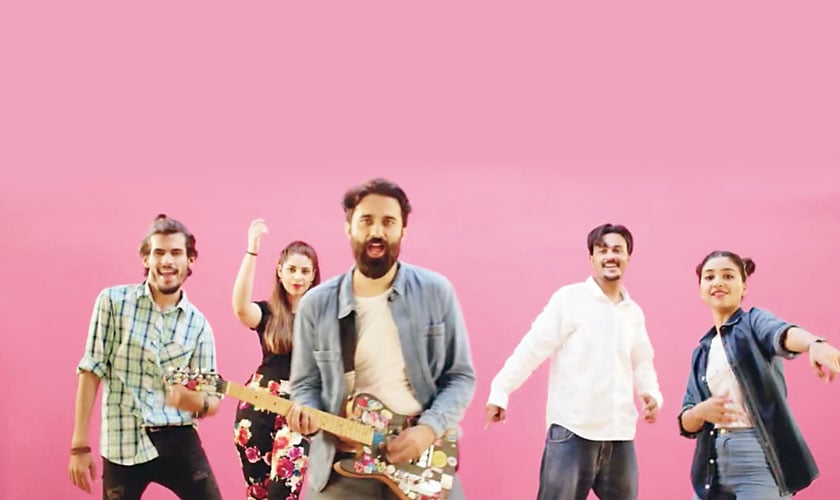 Spanning several months, the logs see Noor, 40, uncut and unfiltered interacting with family and friends, as well as on his own. One particular favourite is the video in which Ali Azmat appears. The friendship between Noor and Azmat, seen in this video, is a beautiful reminder that not everything in the entertainment business is plastic and manufactured for the cameras or publicity.
Now in season two, the logs have evolved further with Noor featuring his grandfather, Raza Kazim in a brilliant segment called 'Raza Ki Baatein'. From the onset, Noor is clear that the man has influenced him deeply and in more ways than one while the conversations explore the discipline of philosophy, science, literature, politics, sociology, religion, art and more. It requires you to listen with intent.
While these logs will continue to show us the many sides of Ali Noor such as the rockstar, the patriot, the family man, the romantic and more, it is also important to remember the musician and performer that Noor is. A glimpse of his ability to create beautiful songs, sounds and collaborations can be heard on the acapella song, 'Khayal Rakhna' that was released this Independence Day. The original by Alamgir was recreated by Noor (and Strepsils Stereo) in a colorful collaboration that also featured Sara Haider, Zoe Viccaji, Rachel Viccaji and Ahsan Pervaiz.
The most recent example of Noor, the rockstar in the studio, can be heard on the Black Friday song that has come in the form of a rambunctious song and music video. Released nearly 24 hours ago, it has collected over 250,000 views on Facebook alone and we're guessing those numbers will rise (as they should).
Featuring Noor as well as a sizable amount of youngsters who are dancing and just very happy to be in the frame, the song is meant to promote Daraz Pakistan's Black Friday sale that is set to begin on November 20.
Running over 2 minutes, the song is a strong testament to how a commercial project can be approached sonically. Very few artists can turn a song about a sale into an anthem that reminds you of sunshine and friendship. Fortunately for us, Ali Noor is one of those artists.
The music video, capturing Noor in rock-god mode, is directed by Mandana Zaidi, while music for the same is produced by BIY Music. You can also find a video about the song's full backstory and the process that went into its production by heading over to Ali Noor's video logs.
Given this as well as the strong Noori catalogue, we can't wait to see what Ali Noor does next.
– Maheen Sabeeh